Morgan continues trend of taking middle infielders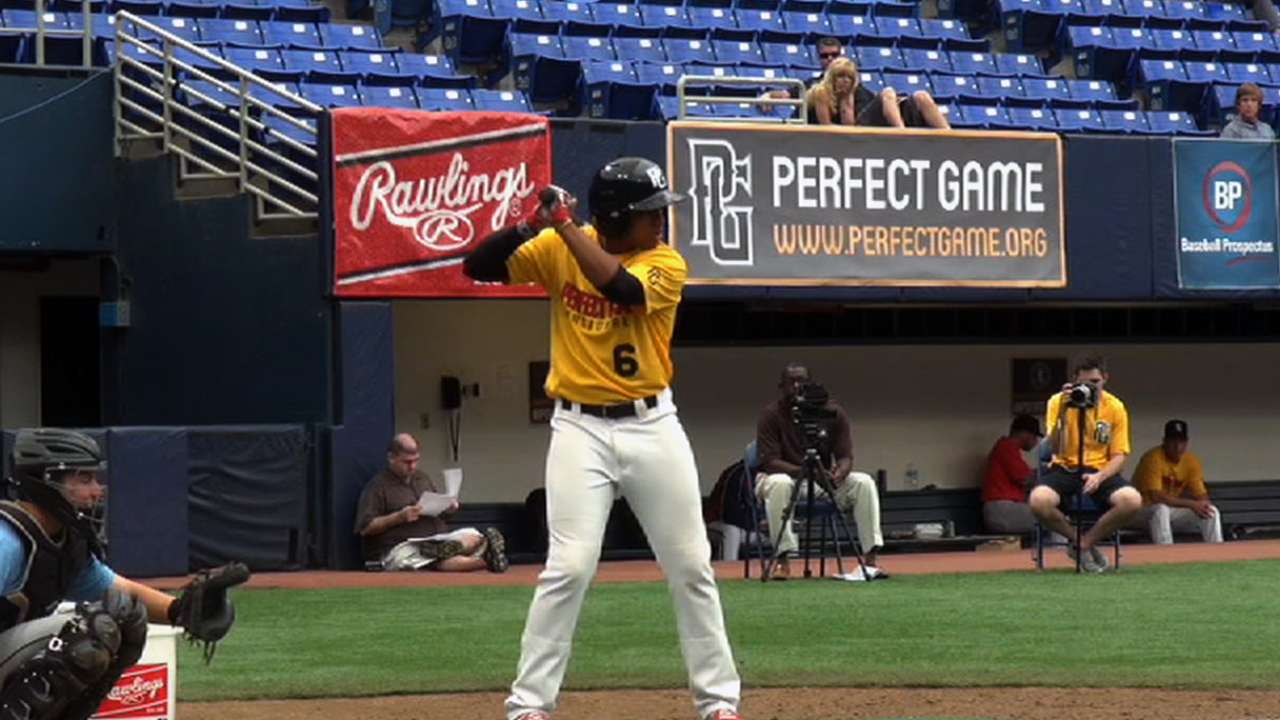 The middle infielders keep coming as the Rangers selected high school shortstop Joshua Morgan from Orange (Ca.) Lutheran in the third round of the 2014 First-Year Player Draft on Friday.
Morgan was the third straight high school player taken by the Rangers to start the Draft. But after taking him to start the second day of the Draft, the Rangers focused mainly on college pitching. Their picks included three junior college pitchers plus a Big 8 left-hander who just had Tommy John elbow reconstruction surgery.
Morgan, at 5-foot-11, is described as another good athlete with hitting potential who could play shortstop or move to the outfield. He has speed, a plus arm and good offensive potential, which ranked him among the top shortstop prospects in the Draft. He has a scholarship waiting for him at UCLA and fits the Rangers' desire to load up an athletic players in the middle of the diamond.
"He is a very good player," scouting director Kip Fagg said. "Plus-hitter, played at a very high level of amateur baseball on Team USA. He is a very exciting player. We're glad to get him in the fold."
Morgan played in 85 games in a four-year career at Orange Lutheran and hit .307 with a .401 on-base percentage but with just 18 doubles and two home runs in 231 at-bats.
Morgan did an interview with Baseball America earlier this year and was asked what his best attributes were.
"My strengths are never taking a play off," Morgan said. "I think I play really aggressively. I feel as though I am a good team leader. If you make a mistake, I am not going to get on you for it, but I am going to let you know what you might want to do the next time you get that opportunity again. I feel as though I am a very easy person to get along with. I feel like a have a fun personality to play the game with because I don't take the game too seriously and am always having fun out there."
The Draft concludes on Saturday, with exclusive coverage of Rounds 11-40 beginning on MLB.com at 12 p.m. CT.
T.R. Sullivan is a reporter for MLB.com. Read his blog, Postcards from Elysian Fields, and follow him on Twitter @Sullivan_Ranger. This story was not subject to the approval of Major League Baseball or its clubs.