Marlins open Day 2 with college infielder Anderson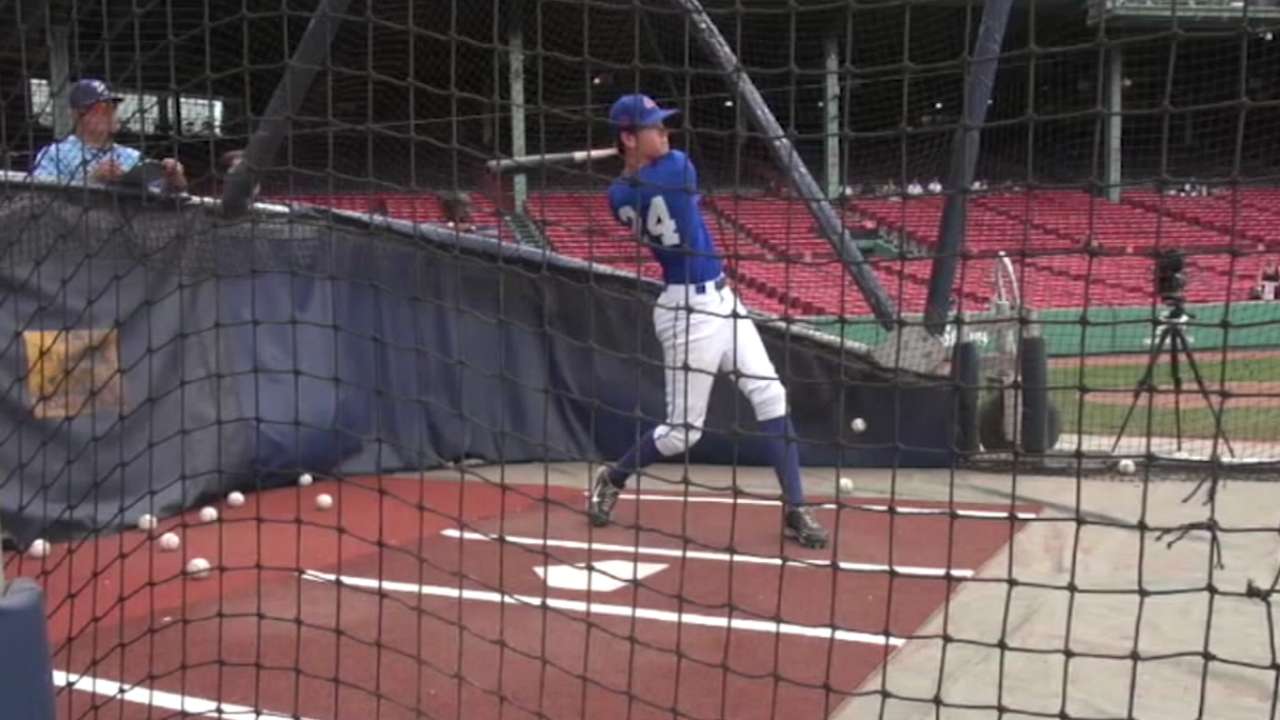 Brian Anderson was the first name called for the Marlins on Friday, when they selected the second baseman with the 76th overall pick in the 2014 First-Year Player Draft.
Anderson joined shortstop Justin Twine as the second infielder drafted by Miami this year.
The Draft concludes on Saturday, with exclusive coverage of Rounds 11-40 beginning on MLB.com at 1 p.m. ET.
Anderson was the first collegiate player selected by the Marlins in this Draft. The junior from Arkansas played all over the field for the Razorbacks. He has a great arm and could, with continued development, play an outfield corner spot or third base.
The Marlins will try to keep him at shortstop.
"If we can keep him on the dirt in the middle of the field, that's great," said Stan Meek, the Marlins' vice president of scouting. "But I think our ideal is maybe give him some time at short and see if he can handle that position. If he can, then it's obviously more value for the pick."
Anderson led the Razorbacks to the NCAA Charlottesville Regional with a .328/.401/.498 line this year, while hitting seven homers and driving in 51 runs.
Anderson's power has grown steadily since he slugged .367 with two home runs and four doubles his freshman year. As a sophomore, he had 21 extra-base hits, four of them homers, and drove in 36 runs. The 6-foot-3, 185-pound infielder from Oklahoma could hit for both average and power as he adds strength.
Out of high school, the Twins selected Anderson in the 20th round of the 2011 Draft.
"He is what we call a college projection guy," Meek said. "He's still developing his strength. He probably wouldn't fit in this spot in the Draft last summer because he did lack strength and he didn't swing the wooden bat great. But we've seen [improvement] this spring."
There was some concern about Anderson's ability to hit last summer, when he batted .227 with one homer and one RBI in the Cape Cod League. He has since added strength and can swing the bat faster.
The Marlins were encouraged by Anderson's performance in the Southeastern Conference Tournament when he was able to get a hit off Phillies first-rounder Aaron Nola.
"That's a Major League fastball, and he showed his ability to hit it," Meek said.
Maria Torres is an associate reporter for MLB.com. This story was not subject to the approval of Major League Baseball or its clubs.