Phils take hard-throwing college lefty Imhof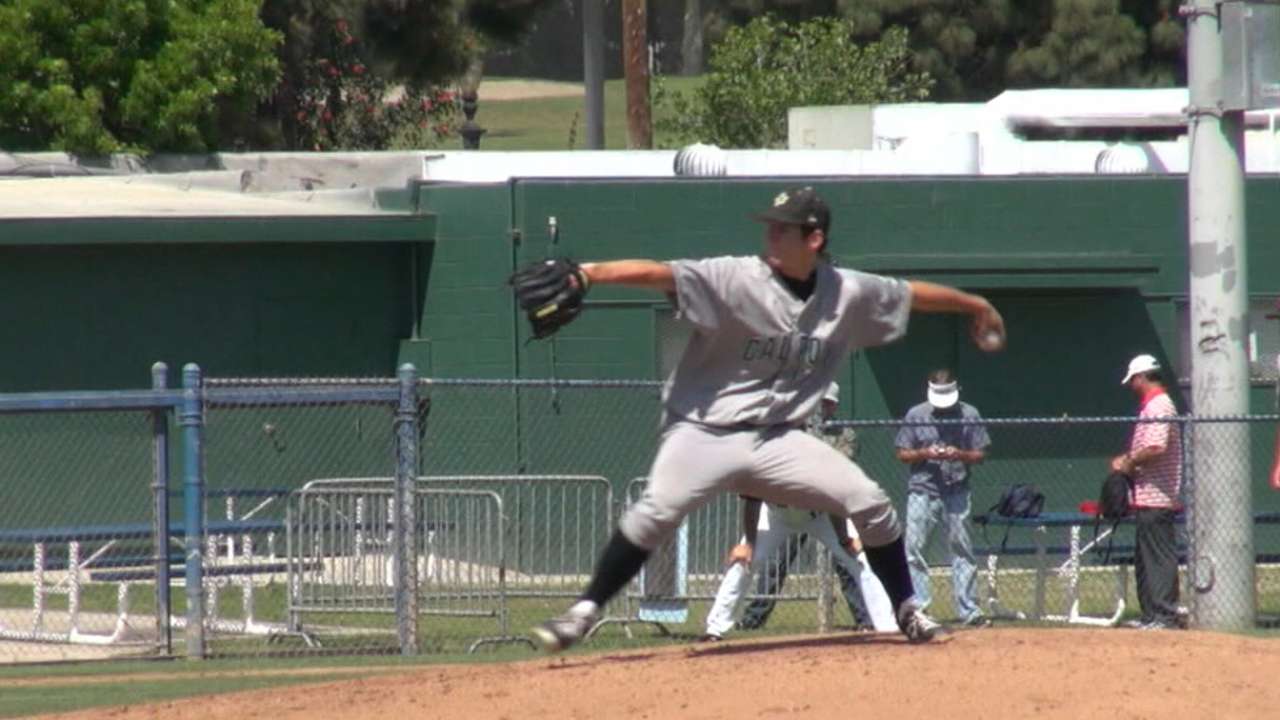 WASHINGTON -- The Phillies took another arm Thursday to finish the first day of the First-Year Player Draft.
They selected Cal Poly-San Luis Obispo left-hander Matt Imhof with the 47th overall pick in the second round. Imhof, who is 6-foot-5, 220 pounds, is considered a late bloomer, having not been drafted out of high school.
"Big left-hander with a plus fastball, average to above breaking ball and a lot deception in his delivery," Phillies assistant general manager of amateur scouting Marti Wolever said. "We've seen a lot of him. From USA team last summer and again this spring. And certainly a rotation guy we think. We think middle to the back of the rotation."
MLB.com's scouting report says Imhof, "pitches downhill with natural cutting movement on his fastball. His short, sharp slider is an out pitch at times. He has solid feel for a changeup, though it's still a work in progress. Imhof is generally around the plate with all of his pitches and has been one of the nation's top strikeout pitchers. There's still some upside to Imhof as he continues to fill out, giving him the chance to be in a big league rotation in the future."
Imhof went 10-4 with a 2.45 ERA in 15 starts this season. He allowed 65 hits, 43 walks and struck out 124 batters in 99 1/3 innings.
"He's got a chance to go through [the farm system] a little quicker," Wolever said. "Not as quickly as [first-round pick Aaron] Nola, but he throws strikes and he commands the strike zone so that certainly works to his advantage."
The Draft continues with rounds 3-10 on Friday. The Phillies most certainly will start taking some position players on the second day.
"Some of the bats that we kind of focused on were gone at that point and we thought he was the best option at that point in time," Wolever said of their second-round pick.
Todd Zolecki is a reporter for MLB.com. This story was not subject to the approval of Major League Baseball or its clubs.