Crisp back in lineup; Cespedes serves as DH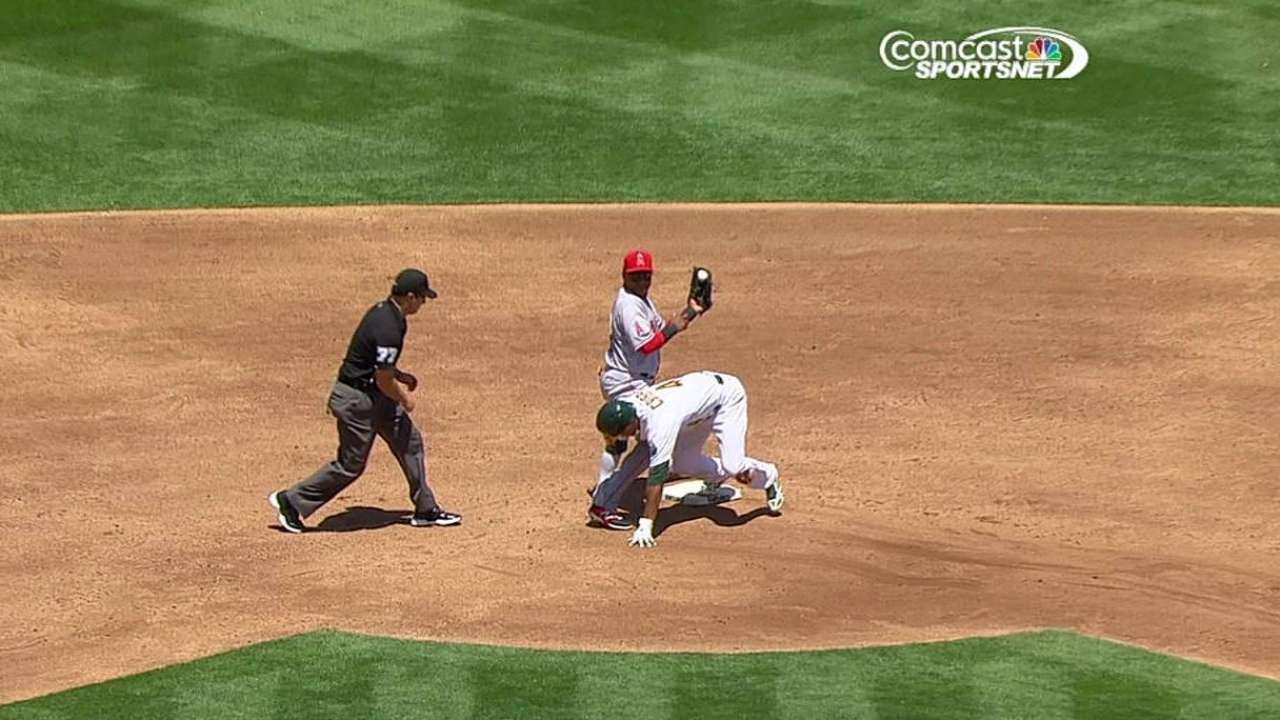 NEW YORK -- Coco Crisp returned the A's lineup for Thursday's series finale after missing Wednesday's 7-4 victory over the Yankees with ongoing neck soreness. Crisp was back in the leadoff spot and playing in center field.
Crisp, who sustained a neck strain about a month ago, is more likely to receive more days off in the upcoming weeks to help it heal.
"I don't know when he's going to be fully healthy," manager Bob Melvin said. "There probably will be some days here where he'll be on and days when he'll be off to try to get him healthier."
Yoenis Cespedes was not in the field for Thursday's game as he served as the designated hitter. Brandon Moss took Cespedes' usual place in left field. Melvin made the decision to have Cespedes get a little bit of a break to help with the soreness in his right shoulder.
Melvin said Cespedes doesn't feel discomfort when he swings the bat, but more when he has to make a throw in the outfield.
"He is having a little bit of those shoulder problems still," Melvin said. "We're trying to take as much pressure off as we can. This is as much of a day off without getting a full day off as I can give him today."
Pitcher Eric O'Flaherty is getting closer to making his return to the A's. O'Flaherty is scheduled to pitch an inning for Triple-A Stockton on Friday. Melvin said O'Flaherty should be done with simulated bullpens as he has been recovering from Tommy John surgery in May 2013.
"He's going to be pitching regular games now," Melvin said.
It is still unclear how many games O'Flaherty will pitch in the Minors. Melvin said he still hopes O'Flaherty will return to the A's in early July.
Nate Taylor is a contributor to MLB.com. This story was not subject to the approval of Major League Baseball or its clubs.