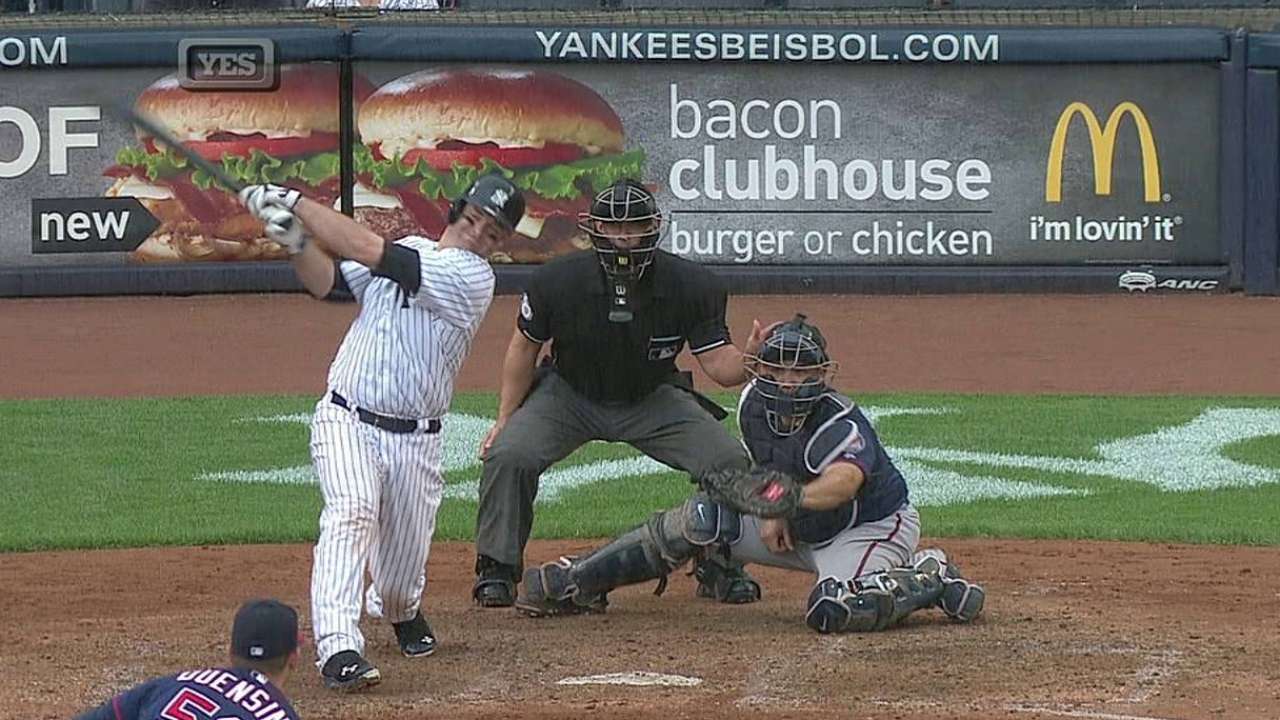 • Yankees catcher Brian McCann batted seventh for the first time in Thursday's series finale against the A's, but Girardi insists it had nothing to do with his offensive struggles.
"It's just that we're facing a lefty [Drew Pomeranz] today is the only reason I'm moving him down," Girardi said. "It's not where I plan to hit him against right-handers."
Jake Kring-Schreifels is an associate reporter for MLB.com. This story was not subject to the approval of Major League Baseball or its clubs.