MLB Draft history: Rounds 1-15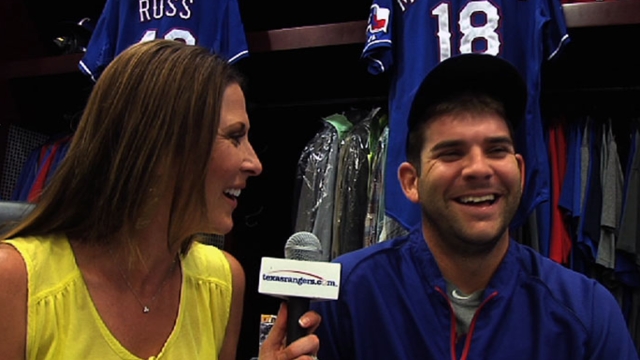 FIRST ROUND
Interestingly, of the 22 Hall of Famers selected in the June Draft, only six were taken in the first round. Nevertheless, there's more value in that round than any other, as evidenced by the fact that none of those Cooperstown immortals (Reggie Jackson, Barry Larkin, Paul Molitor, Jim Rice, Dave Winfield, Robin Yount) rank among the top five first-rounders of all time:
1. Barry Bonds, of, Pirates, 1985 (No. 6 overall): Part of what's considered the best Draft crop ever, baseball's all-time home run leader went behind B.J. Surhoff (Brewers), Will Clark (Giants), Bobby Witt (Rangers), Barry Larkin (Reds) and Kurt Brown (White Sox).
2. Roger Clemens, rhp, Red Sox, 1983 (No. 19 overall): He won seven Cy Young Award, while five of the 10 pitchers selected ahead of him never reached the Major Leagues.
3. Alex Rodriguez, ss, Mariners, 1993 (No. 1 overall): While others in Seattle clamored for Darren Dreifort, scouting director Roger Jongewaard held firm on Rodriguez, just as he did with . . .
4. Ken Griffey Jr., of, Mariners, 1987 (No. 1 overall): Ownership wanted Mike Harkey, but Jongewaard sold the front office on the merits of Griffey, who reached Seattle at age 19.
5. Chipper Jones, rhp, Braves, 1990 (No. 1 overall): Atlanta was ridiculed at the time for bypassing Todd Van Poppel to take Jones, but had the last laugh when he played in 12 postseasons and eight All-Star Games.
FIRST ROUND SUPPLEMENTAL
It may have come officially after the first round, but these "sandwich" picks certainly have played like first round talents. In some cases, they've outperformed those taken in the first-round proper, with teams perhaps needing to send a nice thank you note to the free agents who left the team, thus giving them the compensation pick under the old Draft rules.
1. Johnny Damon, OF, Royals, 1992: Taken No. 35 overall, Damon was the seventh selection in the supplemental first round in 1992, behind five players in the sandwich round who never made it to the big leagues. If it weren't for that Derek Jeter fellow, Damon might be the best pick in this Draft
2. David Wright, 3B, Mets, 2001: The Mets had two picks within the top 40 in 2001, taking the Notre Dame right-hander with pick No 18, then Wright at 38. All Wright has done is gone on to be the face of the franchise, a seven-time All-Star with a career .301/.380/.502 line.
3. Travis Fryman, SS, Tigers, 1987: Initially drafted as a shortstop from the Florida high school ranks, the No. 30 pick in the '87 Draft split time between short and third in the big leagues upon his arrival before settling in at the hot corner with the Tigers and Indians. Fryman drove in over 1,000 runs, made five All-Star teams and eventually won a Gold Glove at third in 2000.
4. Brian Jordan, OF, Cardinals, 1988: The two-sport standout played three years in the NFL while simultaneously toiling in the Minor Leagues. Once he focused on baseball, he produced a higher WAR than anyone taken in the first round or supplemental first round of the 1988 Draft, with the exception of current White Sox manager Robin Ventura.
5. Adam Jones, SS, Mariners, 2003: An athletic high school shortstop from Southern California, Jones moved to the outfield full-time in 2006, made his big league debut that year, then got dealt to the Orioles prior to the 2008 season. With Baltimore, Jones has made three All-Star appearances and won three Gold Gloves in center field.
SECOND ROUND
The second round has been responsible for producing some of baseball's greatest alltime players, from power-hitting infielders to a few of the most dominant pitchers of the post-war era. There may be slightly more star power in the first round, but there are clearly some gems left over.
1. Greg Maddux, rhp, Cubs, 1984 The Cubs nabbed Maddux with the 31st overall pick, just 16 picks before the Braves took fellow Hall-of-Famer Tom Glavine in the same draft. Maddux went on to win four consecutive Cy Young Awards and posted 17 straight seasons with at least 15 wins.
2. Mike Schmidt, ss, Phillies, 1971 Two Hall-of-Fame third basemen -- Schmidt and Brett -- went back-to-back in the 1971 draft. Schmidt, taken 29th overall, would go on to lead the NL in homers eight times, and he was named Most Valuable Player three times for Philadelphia.
3. Randy Johnson, lhp, Expos, 1985 Johnson was selected after Bruce Ruffin and Mike Schooler in 1985, but he overcame his modest draft status to win the Cy Young Award five times. Johnson won more than 300 games and has one of the top 30 winning percentages of alltime.
4. Cal Ripken Jr., ss, Orioles, 1978 Ripken, baseball's Iron Man, was taken 48th overall in 1978, and he later logged the third-highest vote total in the history of the Hall of Fame. Ripken set the game's alltime record for consecutive games played and went to the All-Star Game 19 times.
5. George Brett, ss, Royals, 1971 Brett, the second Hall-of-Fame third baseman on this list, went right ahead of Schmidt and went on to win three batting titles for the Royals. Brett hit .390 for Kansas City in 1980 and .305 for his career, and he went to the All-Star Game 13 times.
THIRD ROUND
This list looks a lot like a group of first-rounders. All five names below have plaques in Cooperstown. Four out of the five were taken out of high school, the exception being Tony Gwynn, who came out of San Diego State and made it to the big leagues a year after being drafted, ensuring that all in this quintet were at the highest level by age 22 or younger. And this was far from it for the third round. There wasn't room in this fab five for players like Rick Reuschel, David Cone, John Olerud, Jimmy Key and Ron Guidry.
1. Tony Gwynn, OF, Padres, 1981: Gwynn made it up to San Diego in 1982 and hit .289. He didn't hit below .300 for the rest of his 20-year career, finishing with 3,141 hits and a career .338 average, picking up eight batting titles along the way.
2. Gary Carter, C, Expos, 1972: A total of 11 All-Star appearances, three Gold Gloves, five Silver Slugger Awards, not to mention 324 home runs and over 1,200 RBIs, were more than enough to gain Carter entrance into the Hall of Fame in 2003.
3. Eddie Murray, 1B, Orioles, 1973: Murray was actually drafted as a catcher out of high school, but never saw an inning behind the plate professionally. The move to first base seemed to work out just fine for him, with his 504 home runs second all-time among switch-hitters.
4. Dennis Eckersley, RHP, Indians, 1972: He made his debut as a 20-year old starter in 1975 and went on to win 149 games in that role. What made him a Hall of Famer, though, was his ability to switch to the bullpen and rack up 390 saves, not to mention the Cy Young and MVP Awards he collected in 1992.
5. Bert Blyleven, RHP, Twins, 1969: It may have taken him a while to gain entrance, but Blyleven pitched his way to Cooperstown, making his big league debut at age 19, just a year after being drafted. He finished 22 years later with 287 wins and 3,701 strikeouts, fifth on the career list.
FOURTH ROUND
Teams may not always know what they're getting by this point in the draft, but that hasn't stopped them from plucking some of the game's greatest overachievers. Rickey Henderson lifts the fourth round by himself, but there have been a host of other bargain All-Stars in the fourth.
1. Rickey Henderson, of, Athletics, 1976 The Man of Steal was a steal in the draft. Rickey Henderson, the game's greatest alltime leadoff man, went 96th overall -- and last in the fourth round -- in 1976, but he'd go on to set the game's alltime records in stolen bases (1406) and runs scored (2295).
2. Jeff Bagwell, 3b, Red Sox, 1989 The Red Sox were astute enough to draft Bagwell, but not smart enough to keep him. Bagwell was picked 110th overall in '88 -- two picks ahead of Scott Erickson -- and after a trade to the Astros, he hammered 449 homers in an iconic career.
3. Ozzie Smith, ss, Padres, 1977 The Wizard won the Gold Glove 13 consecutive times at shortstop, overcoming a modest bat to become one of the game's great players. Smith started his run with the Padres but was traded to St. Louis after a pair of Gold Glove seasons in San Diego.
4. Graig Nettles, 3b, Twins, 1965 Home runs and highlight reels. That's what Nettles produced in a 22-year career that saw him play for six different teams. Nettles went 74th overall in 1965, and he became a six-time All-Star at the hot corner with 390 career home runs.
5. Luis Gonzalez, 1b, Astros, 1988 Gonzalez, one of the great late bloomers in baseball history, didn't have a 20-homer season until after his 30th birthday. He later delivered a 57-homer season for Arizona, leading the D-backs to their first and only World Series championship.
FIFTH ROUND
The Tigers won't mind pleading the fifth. Detroit selected two iconic players -- Lou Whitaker and Jack Morris -- in consecutive years in the fifth round, and several other teams have found players that went on to long and fruitful careers. The fifth brings bats and high-caliber arms in equal supply.
1. Tim Raines, LF, Expos, 1977 Raines went 106th overall in 1977 -- the Expos' second draft -- and legged his way into baseball history. Raines led the NL in steals four times and nabbed 808 bases, fourth alltime, but he did it at the same time that Henderson was rewriting history.
2. Jack Morris, SP, Tigers, 1976 The Hall of Fame debate may be over for Morris, but there's no argument that the Tigers scored a great draft bargain. Morris was taken 98th overall in 1976, but he won 254 games and was named the Most Valuable Player in the World Series in 1991.
3. Dave Stieb, SP, Blue Jays, 1978 Stieb threw one no-hitter and five one-hitters, and three times he lost a no-hit bid with just one out to go. The right-hander went 106th overall -- the same exact pick as Raines -- and won all but one of his 176 games for the Blue Jays.
4. Dwight Evans, RF, Red Sox, 1969 Evans was the only fifth-round pick in 1969 to log more than 105 games in the Majors, but he was built to last. Evans, a three-time All-Star, played in 2,505 games for Boston between 1972 and 1990 and won the Gold Glove eight times.
5. Lou Whitaker, 2B, Tigers, 1975 Whitaker and Alan Trammell gave the Tigers a long-standing double-play partnership with great draft value. Whitaker, selected 99th overall, won the Rookie of the Year and was an All-Star for five straight seasons at his peak for Detroit.
SIXTH ROUND
The sixth round may not be high on star power, but there have historically been some interesting players taken at this level of the draft. The draft has brought teams defensive-minded starters and mid-level rotation workhorses in the sixth round, but nobody with a Hall-of-Fame pedigree as of yet.
1. Sal Bando, 3b, Athletics, 1965 The A's found Bando with pick No. 119 in 1965, the first year of the draft, and few teams have found a better bargain. Bando, a four-time All-Star, batted .252 with 242 homers for his career but finished with more walks (1,031) than strikeouts (923).
2. Tim Hudson, rhp, Athletics, 1997 Oakland struck again for Hudson in '97, and he quickly became a force at the top of the rotation. Hudson, a three-time All-Star, won 20 games in his second season in the Majors, and he's logged more than 200 wins without ever having a losing record.
3. Jamie Moyer, lhp, Cubs, 1984 Moyer had one of the game's most interesting careers. The left-hander went just 34-54 before his 30th birthday, but he came back for a second act and went on to pitch in four decades and to win 269 games total. Moyer last earned a victory at age 49.
4. Devon White, 3b, Angels, 1981 White, one of the game's elite defenders, went 132nd overall in 1981, and he outran his draft status like a fly ball on the track. White went to the All-Star Game three times and won seven Gold Gloves in a eight-year span for the Angels and Blue Jays.
5. Cecil Cooper, 1b, Red Sox, 1968 Cooper, a five-time All-Star, went 128th overall in 1968, and he hit his way into the conversation for the best sixth-round pick ever. Cooper batted .300 or better in seven consecutive seasons, and he finished with a .298 average and 241 career homers.
SEVENTH ROUND
There are impact players at this stage of the draft. Major League teams have unearthed Most Valuable Players and batting champions and perennial sluggers in the seventh round. Hitters have far outranked the pitchers in this round, with Hall-of-Famer Wade Boggs setting the pace.
1. Wade Boggs, 3B, Red Sox, 1976 Boggs was taken 166th overall in 1976, the same seventh-round haul that saw Ozzie Smith and Willie McGee drafted. Smith didn't sign that year and was later re-drafted, but Boggs became one of the best average hitters of his or any generation.
2. Matt Holliday, RF, Rockies, 1998 Holliday, a six-time All-Star, gives the seventh-round another serious hitter behind Boggs. The Rockies took Holliday with pick No. 210 in 1998, and he's blasted his way to a .310 career average and 254 homers in 11 years for Colorado and St. Louis.
3. Willie Randolph, 2B, Pirates, 1972 Randolph was drafted by the Pirates but didn't stay long in Pittsburgh. Pittsburgh traded the slick-fielding second baseman early, and he went on to make the All-Star team six times and to notch 2,210 hits in an 18-year career in the Majors.
4. Jim Edmonds, CF, Angels, 1988 Edmonds, a four-time All-Star and eight-time Gold Glove-winner, had some huge peak years before tailing off due to injury. Edmonds hit more than 30 homers five times, but he struggled to stay healthy with his hard-charging style.
5. Willie McGee, CF, Yankees, 1977 McGee, a four-time All-Star and a three-time Gold Glover, won the Most Valuable Player Award after batting .353 for the Cardinals in 1985. The Yankees drafted him but he never played for them, thanks to an early trade to St. Louis for Bob Sykes.
EIGHTH ROUND
It's hard to find talent in the eighth round, but nobody is knuckling under. Pitching has been plentiful in the eighth round, and two of the game's top knuckleball pitchers have been taken there. Charlie Hough and Tim Wakefield, taken a generation apart, give the eighth round a shot in the arm.
1. Brad Radke, rhp, Twins, 1991 Radke, taken two picks ahead of future catcher and manager Mike Matheny, made a career of outpitching his measurables. Radke didn't strike a lot of guys out in his career but was a steady rotation presence for the Twins for more than a decade.
2. Eric Davis, ss, Reds, 1980 Davis, drafted as a shortstop, went on to star as one of the most dynamic outfielders of his day. Davis, a two-time All-Star, stole 80 bases in a season and hit 37 home runs in another, but injuries robbed him of the chance at a Hall-of-Fame resume.
3. Charlie Hough, rhp, Dodgers, 1966 Hough pitched for 25 seasons, lasting all the way until the age of 46. The right-hander went to the All-Star Game once -- in 1986 -- but he finished his career with a 216-216 record and a 3.75 ERA. Hough won at least 15 games six times.
4. Tim Wakefield, 1b, Pirates, 1988 Wakefield washed out as a hitter and reinvented himself as a knuckleball thrower for the Red Sox. Like Hough, Wakefield was a durable starter who went to the All-Star Game once, and he finished his career with 200 wins and a 4.41 ERA.
5. Derek Lowe, rhp, Mariners, 1991 Lowe did it all in his career, from leading the league in saves to winning 20 games and winning the World Series with the Red Sox. The right-hander began his career as a reliever but later converted to starting and won 176 games for his career.
NINTH ROUND
You may not find a sure thing in the ninth round, but you can find a power arm or a power bat. The ninth round has a Hall-of-Famer in relief ace Goose Gossage, and it had a difference-making bat in Fred McGriff, who was one of the game's most dominant power hitters for more than a decade.
1. Rich Gossage, RP, White Sox, 1970 Gossage, taken 204th overall, blossomed into one of the game's most dominant relievers. The nine-time All-Star led the league in saves three times and pitched in an era where the game's best relievers frequently worked more than one inning.
2. Fred McGriff, 1B, Yankees, 1981 McGriff, a five-time All-Star, came achingly close to joining the 500 home run club. McGriff led the American League twice and finished just seven homers shy of No. 500, but he didn't get picked until the 233rd selection of the draft in 1981.
3. Jesse Barfield, RF, Blue Jays, 1977 Barfield, who played with McGriff in Toronto, became a very well-rounded player in the Majors. Barfield, gifted with a cannon arm, won two Gold Gloves and hit 40 homers one season. Barfield finished with 241 homers for his career.
4. Mark Ellis, 2B, Royals, 1999 Ellis has quielty been one of the ninth round's best discoveries. The infielder, drafted No. 271 overall in 1999, has batted .264 in a 12-year career in the Majors, and he's manned second base for Oakland, Colorado, the Dodgers and Cardinals.
5. Doyle Alexander, SP, Dodgers, 1968 Alexander pitched for a long time before finally going to the All-Star game in 1988. The right-hander bounced all around the league and pitched for eight different teams in a career that saw him win 194 games with a 3.76 ERA.
10TH ROUND
Mike Sweeney played 13 seasons with team that drafted him in the 10th round while Howard Kendrick and Marlon Byrd are still contributing to the clubs that first signed them. This round's history also boasts long-time Baltimore outfielder Brady Anderson and the incomparable Nolan Ryan. Texas Rusty Greer was also a 10th round selection, the 279th pick overall, by the Rangers in 1990 but he didn't rank among the top five 10-rounders of all-time.
1. Nolan Ryan, RHP, Mets, 1965The all-time strikeout leader with 5,714 punch-outs and the all-time leader in no-hitters with seven, the Ryan Express was a force on the mound for 27 seasons with the Mets, Angels, Astros and Rangers. He was inducted into the Baseball Hall of Fame in 1999.
2. Brady Anderson, OF, Red Sox, 1985Anderson along with pitcher Curt Schilling were traded to Baltimore and he would go on to spend 14 years patrolling the outfield for the Orioles. Brady was a three-time All-Star that hit 50 home runs for the O's in 1996. He also stole 53 bases for Baltimore in 1992.
3. Mike Sweeney, C, Royals, 1991The slugger began his big league career as a catcher in 1995 but shifted to the first base/designated hitter role for good in 1999. The five-time All-Star hit 197 of his 213 career home runs with Kansas City and wrapped up his career with stops in Oakland, Seattle and Philadelphia.
4. Howie Kendrick, 2B, Angels, 2002Selected by the Angels out of St. John's River Community College, the Angels dug deep and found a gem with the infielder. The 2011 All-Star has been in the big leagues since '06 and has been the everyday second baseman since 2010, providing solid defense, above-average speed and some of the best opposite-field power in the game.
5. Marlon Byrd, OF, Phillies, 1999Byrd made his first and only All-Star appearance with the Cubs in 2010 but he's had two stints with the Phillies. His first from 2002-05, included a fourth-place finish in NL Rookie of the Year voting. His second stint with the Phillies began in 2014.
11TH ROUND
The Top 5 11-rounders of all-time starts with a player who had a hawk's eye in the batter's box and soared through the outfield like a bird of prey. Hall of Famer Andre Dawson is the most recognizable name in this group but he could be joined in Cooperstown's sacred hall by closer Trevor Hoffman, selected by the Reds in 1999, one day. Pitchers Doug Drabek, Kevin Millwood and infielder Kevin Seitzer are noteworthy 11th-round selections that did not make the Top 5.
1. Andre Dawson, OF, Expos, 1975 Dawson won the NL Rookie of the Year honors by hitting .282 with 19 home runs and 65 RBIs in 1977. He also won eight Gold Gloves and is one of only eight players to hit 300 home runs and steal 300 bases in a career. The Hawk was inducted into the Hall of Fame in 2010.
2. Gene Tenace, C/1B, KC Athletics, 1965 The 1972 World Series Most Valuable Player Award winner, Tenace was also selected to the 1975 All-Star Game. He played eight of his 15 seasons with the Athletics and later suited up for the Padres, Cardinals and Pirates.
3. Chili Davis, OF, Giants, 1977 A three-time All-Star and two-time World Series champion, the switch-hitting outfielder averaged .267 with 101 homers, 418 RBIs and 95 stolen bases in slightly more than six years with San Francisco before signing with the Angels before the 1988 season. He hit 350 home runs and drove in 1,372 runs during his 19-year career.
4. Jeff Cirillo, 3B/1B, Brewers, 1991 Cirillo, Corey Hart (2000) and Darryl Hamilton (1986) were all 11th-round picks of the Brewers but Cirillo's overall production and OPS during his eight years put him on the top of that group. Among players with at least 2,500 Brewers plate appearances, only Ryan Braun has a better career batting average than Cirillo's .307. He played 978 of his 1,617 career games with Milwaukee and also played for Colorado, Seattle, Arizona, Minnesota and San Diego
5. Trevor Hoffman, RHP, Reds, 1989 Originally selected by the Reds, Hoffman was drafted from Cincinnati by the Marlins in the 1992 expansion draft, and in June 1993 was traded by the Marlins to the Padres in the deal that sent Gary Sheffield to Florida. Hoffman would on go to become one of the league's premier closers and ranks second all-time with 601 career saves.
12TH ROUND
The 12th round has a long history of producing successful players. Freddie Patek (1965), Bill North (1969) and Johnny Ray (1979) are the proof. Bobby Higginson, one of the most recognizable figures in Detroit sports during the 1990s, was also drafted in this round and spent his entire career as a Tiger.
1. Freddie Patek, SS, Pirates, 1965Patek spent only two seasons in Pittsburgh. He later developed into a three-time All-Star and instrumental part of Kansas City's successful teams during the late 1970s. He led the AL with 11 triples in 1971 while with the Royals and finished his 14-year career with 385 stolen bases.
2. Johnny Ray, 2B, Astros, 1979 Ray was an All-Star with the Angels in 1988 and was a solid player during his 10-year career. The second baseman spent only two years in the Houston organization and best-known in the city for being part of the deal to the Pirates that brought franchise favorite Phil Garner to town in 1981.
3. Bill North, OF, Cubs, 1969 North totaled only143 at-bats in 74 games for the Cubs in 1971-1972 and also played for the Athletics, Giants and Dodgers during his 11-year career. He led the American League in 1974 and '76 in stolen bases with 54 and 75, respectively.
4. John Smiley, LHP, Pirates, 1983The two-time All-Star won 20 games for the Pirates in 1991. Overall, he went 60-42 with a 3.57 ERA and a 1.190 WHIP in six seasons in Pittsburgh. He also pitched for Cincinnati, Minnesota and Cleveland.
5. Bobby Higginson, OF, Tigers, 1992Higginson was a four-time AL outfield assist leader and one of the faces of the teams in Detroit during the 1990s. He also batted .300 with 30 homers, 44 doubles and 102 RBIs in 2000, the first season of then-spacious Comerica Park. In all, he played in 1,362 games during his 11-year career with the Tigers.
13TH ROUND
Maybe 13 is a lucky number after all. Future Hall of Famers Albert Pujols and Jim Thome highlight a group of slugging first baseman selected in the 13th round, a list that also includes Jack Clark. Steve Finley and Lenny Dykstra combined to play in 31 seasons and 3,861 games.
1. Albert Pujols, 1B/3B, Cardinals, 1999The Cardinals hit the jackpot with their 13th round pick in 1999. In 11 seasons with the Cardinals, Pujols was a three-time NL MVP, and he finished second in the voting four other times. He was a nine-time All-Star and led the team to two World Series titles. He recently notched his 500th home run as a member of the Angels and is among the all-time leaders in several offensive categories.
2. Jim Thome, 1B, Indians, 1988 In parts of 13 seasons with Cleveland, Thome became the franchise's home run leader, hitting 337 of his 612 career long balls with the Indians. A veteran of 22 seasons, he ranks seventh on baseball's all-time list in homers and walks while appearing in 2,543 games with six teams.
3. Jack Clark, RF/1B, Giants, 1973 "Jack the Ripper" played for five teams and hit 26 homers or more in a season for each of them. The four-time All-Star played 10 seasons with the Giants and finished among the top 20 in Most Valuable Player balloting six times during his 18-year career.
4. Steve Finley, CF, Orioles, 1987 Finley only spent two seasons with the Orioles but he went on to amass more than 2,500 hits over his 19-year career. Overall, he played for eight teams during his career and once combined to hit 69 home runs and drive in 199 runs over a two-year span starting in 1999 while with Arizona.
5.Lenny Dykstra, OF, Mets, 1981 The 315th overall selection from Southern California, Dykstra was instrumental in New York's run to a World Series title in 1986. He represented the Phillies in three All-Star Games later in his career.
14TH ROUND
The Pirates struck gold in the 14th round, first in 1968 with Bruce Kinson, and then two years later with Dave Parker. The rest is World Series history. Add Jamey Carroll, Dexter Fowler and Mike Easler and the all-time Top 5 14th round selections become an impressive group.
1. Dave Parker, C/OF, Pirates, 1970 The biggest steal the Pirates ever got in the Draft, Parker went on to win 1978 NL MVP Award honors eight years after his selection. A seven-time All-Star and two-time World Series champion, Parker was also a three-time Gold Glove Award winner and won a Silver Slugger Award. He played 11 of his 19 seasons in the big leagues with the Pirates.
2. Jamey Carroll, SS, Expos, 1996Carroll played 336 of his 1,276 games in the big leagues with the organization that drafted him before he was purchased by the Rockies in 2006. The infielder also had stints with the Twins, Dodgers, Indians and Royals during his 12 big league seasons.
3. Bruce Kison, RHP, Pirates, 1968A member of the World Series championships teams in Pittsburgh in 1971 and 1979, the pitcher was 5-1 with a 1.98 ERA in 10 postseason games. He spent nine of his 15 seasons with the Pirates and won a career-high 14 games in 1976.
4. Dexter Fowler, OF, Rockies, 2004A high school star, Fowler committed to the University of Miami, and the Rockies used the salary savings gained by trading Larry Walker to the Cardinals to sign him. Fowler helped the club to the 2009 playoffs and was the leadoff man until being dealt to the Astros before the 2014 season.
5. Mike Easler,3B, Astros, 1969 The outfielder starred with the Pirates, winning a World Series in 1979 and reaching the All-Star Game in 1981. He appeared in only 26 games in three years for the Astros in his Major League debut.
15TH ROUND
There were 471 players picked ahead of Jake Peavy in 1999. He was in the big leagues three years later and would go on to win a Cy Young in San Diego. The lesson? There are plenty of gems to be found and developed in every round.
1. Chuck Finley, LHP, Angels, 1984 Finley was destined to be an Angel. He was drafted by the club in the 15th round in 1984 but did not sign. He was drafted by the Angels again in the first round of the secondary phase in 1985 and went on to spend 14 seasons and rack up 165 of his 193 career wins in the big leagues with the halos.
2. Jose Canseco, OF, Athletics, 1982The Cuban-born slugger made his big league debut with the A's in 1985 and would go on to gain fame with Mark McGwire as one of the Bash Brothers. The former AL Rookie of the Year was the first player to hit at least 40 home runs and steal 40 bases in the same season when he accomplished the feat in 1988.
3. Jake Peavy, RHP, Padres, 1999 The 472nd overall pick in 1999, Peavy won a Cy Young and recorded the pitching triple crown in 2007. He won 92 games in eight seasons with the Padres, pitched with the White Sox and helped the Red Sox win a World Series title in 2013.
4. Dwayne Murphy, CF, Athletics, 1973 The outfielder won six consecutive Gold Gloves starting in the outfield and shined as a defensive wiz. He spent 10 of his 12 big league seasons with the A's and hit 33 home runs and drove in 88 runs for Oakland during a career-year in 1984.
5. Rick Dempsey, C, Twins, 1967 The cátcher began his career with the Twins and was traded to the Yankees in 1972, but he made a name for himself behind the plate with Orioles. He was Baltimore's starting cátcher for more than a decade and was the World Series MVP in 1983.