Mattingly trying to get club to play with singular goal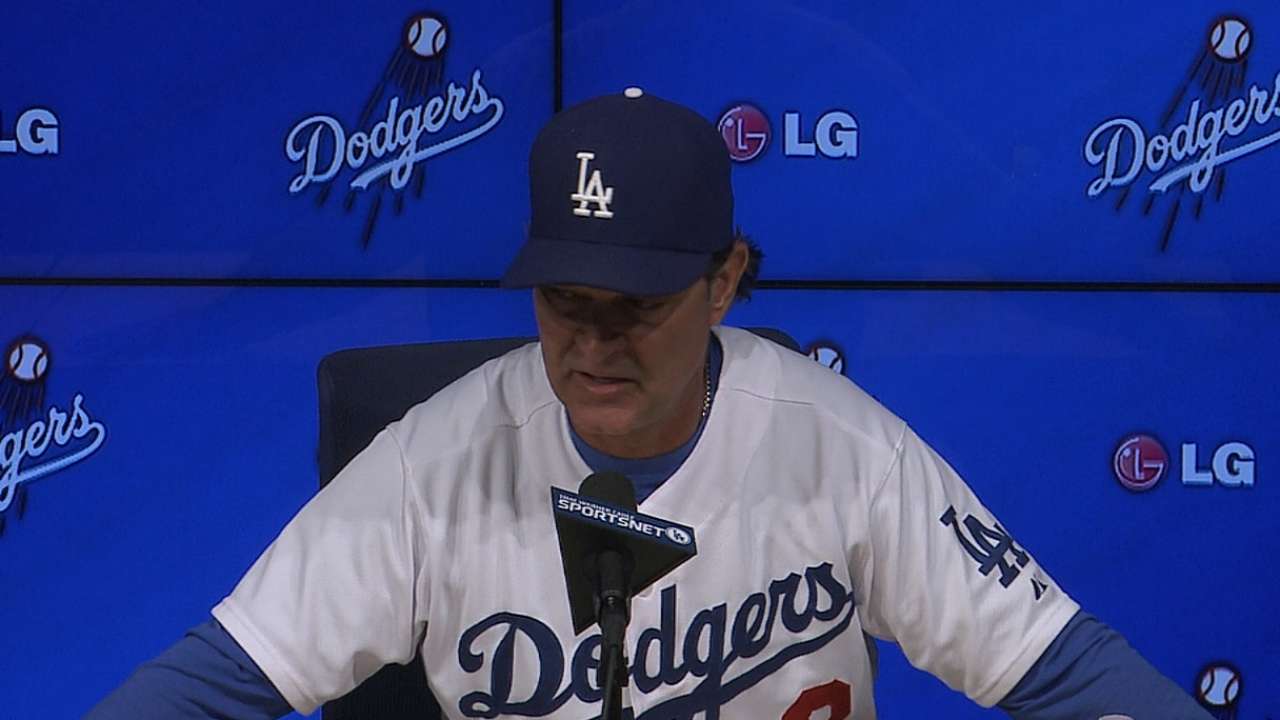 LOS ANGELES -- For manager Don Mattingly, the Dodgers are on different ends of the same rope.
"Tommy [Lasorda] says it all the time -- it seems corny at times, but we all have to get on one end of the rope and pull," Mattingly said Wednesday. "Anytime you've heard Tommy say that, it's absolutely true."
Mattingly is trying to get a star-studded roster to play with a singular goal -- a feat Lasorda excelled at in his time as the Dodgers' manager, winning two World Series in the process.
Mattingly was discussing one of those stars Wednesday when he went off on a sudden tangent, relaying his frustration.
"Honestly, I'm so tired of talking about individual guys instead of talking about us as a club and how we're going to win games," Mattingly said. "There's so much focus on individual guys that we've gotten away from: 'What's the team doing? How are we going to win games?'"
Mattingly spoke at length on how the Dodgers are lacking a team feeling, that they're not all moving in one direction. Mattingly couldn't explain why that's the case, but he said it has nothing to do with his crowded outfield.
"I don't know if I can sit here and put a finger on it," Mattingly said. "I'm just saying right now I don't feel it."
The Dodgers (31-29) entered Wednesday seven games behind the first-place Giants in the National League West and are 4-5 on their 10-game homestand. They don't have a winning streak longer than three games this season.
"I've played on some good teams and I've played on some bad teams. I've been around some really good teams coaching-wise, and when that group gets going in one direction, and that focus is purely to win a game, I think it's always better," Mattingly said. "I think that's one thing you don't measure by that number.
"It hasn't felt like a true team yet to this point. We haven't been on the Tommy Lasorda end of the rope"
Ken Gurnick is a reporter for MLB.com. Michael Lananna is an associate reporter for MLB.com. This story was not subject to the approval of Major League Baseball or its clubs.