Rox wary of expecting too much from Butler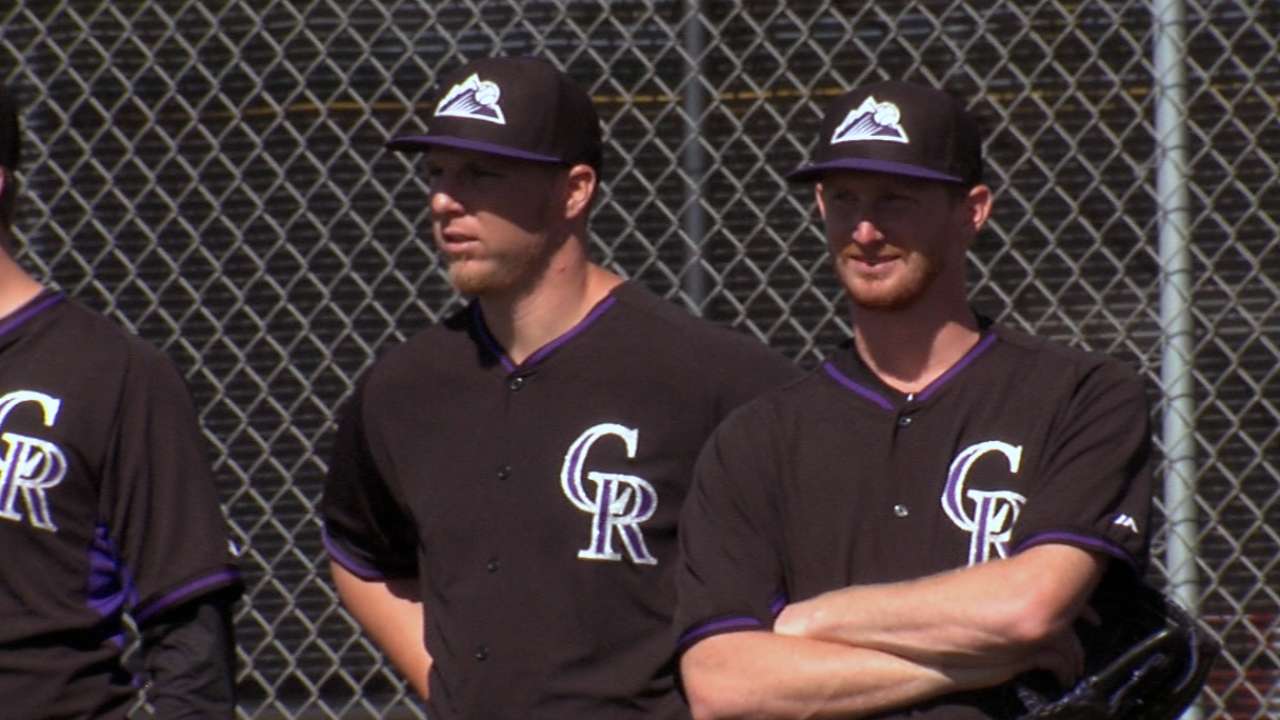 DENVER -- Rockies manager Walt Weiss isn't afraid to admit that his pitching staff could use a shot in the arm. But that doesn't mean he's ready to place the pressure squarely on Eddie Butler's shoulders.
"We're not asking him to come in here and be the savior of the staff at his age," said Weiss.
The Rockies announced Tuesday that Butler, the No. 2 ranked prospect in the club's farm system, will be called up Friday from Double-A Tulsa to make his Major League debut in place of the struggling Franklin Morales. With the Rockies losing nine of their last 11 entering Wednesday's action, most outsiders hope this move will serve as just the type of jolt the team needs to get back on track. But ask around the clubhouse and the veterans will tell you a different story.
"I don't think the team looks at it as a shot in the arm or a boost or something," said Michael Cuddyer. "If he's going to go out there and pitch the way he's capable of pitching, I think it's going to be a boost performance-wise."
But no one on Colorado's 25-man roster knows Butler and the delicate balancing act between expectations and performance he will be faced with better than injured left-hander Brett Anderson. It's partly because Butler's locker was to his left in Spring Training and partly because Anderson has lived through what Butler is about to experience.
Anderson was MLB.com's No. 13 overall prospect when he made his Major League debut for an Athletics team in 2009 that was in desperate need of something to build off of. Yet unlike Butler, Anderson had the luxury of getting his feet wet with two other highly-touted prospects.
"I was fortunate enough where it was myself, Trevor Cahill and Gio [Gonzalez]," said Anderson. "We got to experience the ups and downs, the successes and failures together."
Now, Anderson feels it's his duty to pass what he learned from those growing pains on to Butler.
"I'm in a middle period where I'm not a veteran and not a rookie, so I can transition those guys and help them out a little bit," Anderson said.
As for advice, Anderson only had one thing to say: "Just be yourself."
"His stuff can play anywhere," said Anderson. "Obviously you're not going to come out and dominate every outing regardless of how good your stuff is though. So just trust in your stuff and the process."
After all, it's Butler's "stuff" that has Weiss believing the Rockies are making the right move.
"He's been very dominant at times over the last couple of seasons," said Weiss. "We knew he was a big leaguer, it was just a matter of when. And the time is now."
Cody Ulm is an associate reporter for MLB.com. This story was not subject to the approval of Major League Baseball or its clubs.