Cards open Interleague trip with Holliday at DH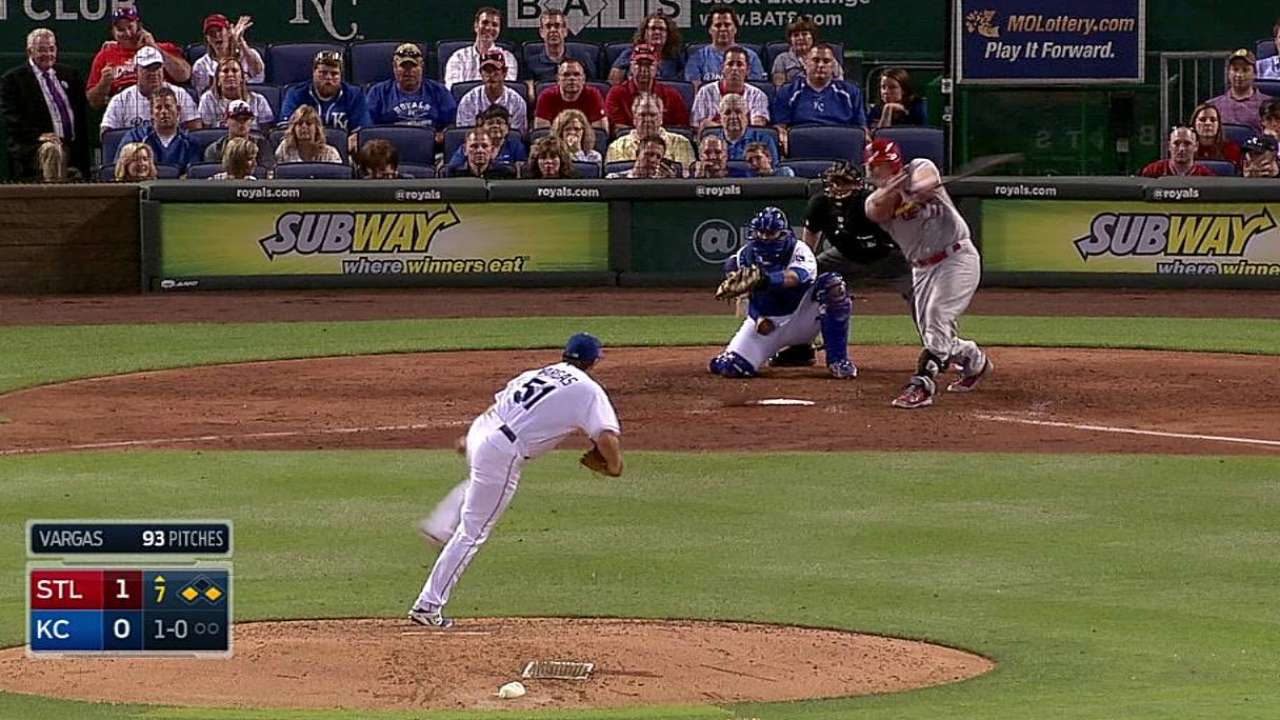 KANSAS CITY -- Cardinals manager Mike Matheny inserted Matt Holliday into the designated-hitter spot Wednesday against the Royals.
The move made sense to Matheny for two reasons: It gave Holliday a day off from the field, while keeping his potent bat in the lineup; it also allowed young, talented outfielders Randal Grichuk and Oscar Taveras a spot in the order.
"[I'm] also excited to see Randal Grichuk in the outfield and Oscar again ... and try to see what we've got there with both of these players," Matheny said.
Holliday slides into the DH role for the first time this season.
"He's a grinder, he's just a solid, everyday guy," Matheny said. "We know that every once in a while taking a little bit of the pressure off of the defensive side can be enough to maybe recharge."
The Cardinals also have opportunities to utilize the DH spot in Kansas City on Thursday, then with a nine-game Interleague stretch at Toronto (three games) and Tampa Bay (two games).
"We do look forward, more than anything, is getting a little bit of rest without completely taking them out of the lineup -- a guy like Holliday," Matheny said.
Jackson Alexander is an associate reporter for MLB.com. This story was not subject to the approval of Major League Baseball or its clubs.