Molina's slump peppered by unlucky breaks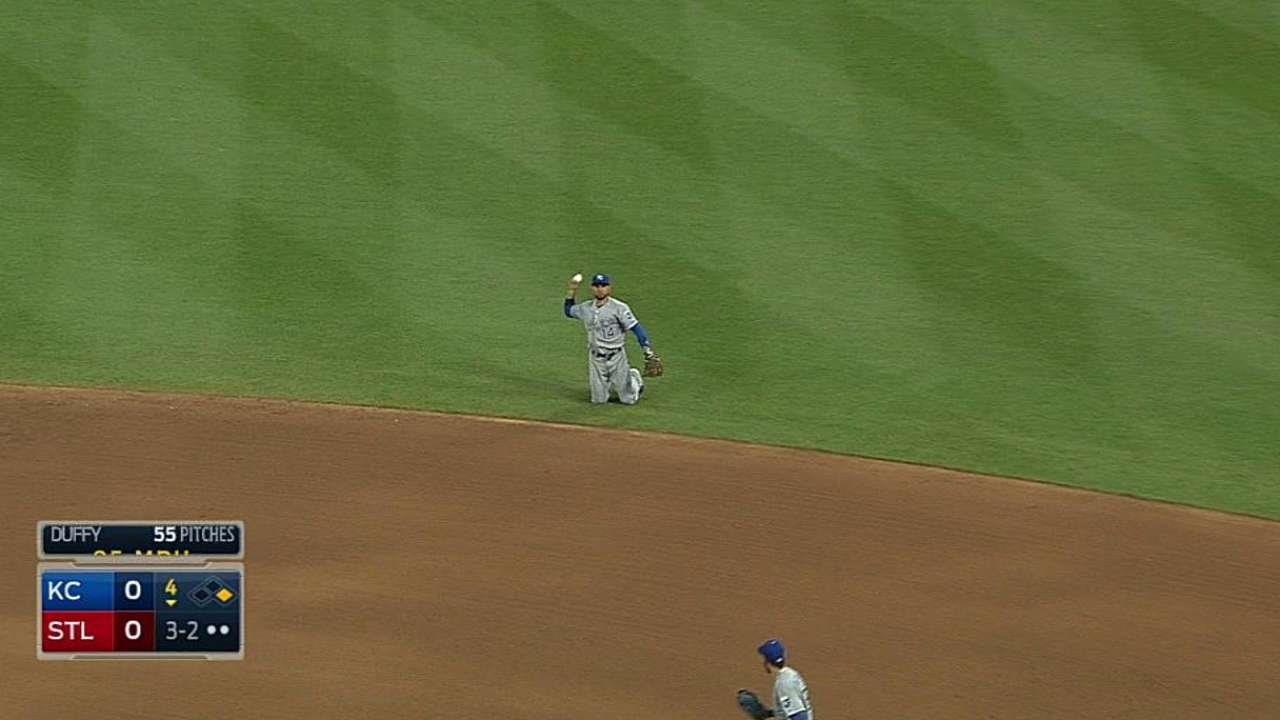 KANSAS CITY -- The Cardinals broke out of a recent slump Tuesday, scoring seven runs in a loss to the Royals, but Yadier Molina remained in his personal slump with an 0-for-5 night at the dish.
Molina entered Wednesday's game at Kauffman Stadium hitless in his last 18 plate appearances.
"He's at a spot where he's just extremely frustrated," St. Louis manager Mike Matheny said. "It's a humbling game, that's all it is, and unfortunately he's not immune to the frustration, regardless of how much success he's had, and regardless of the fact that he's still right around .300. He's human and the lack of positive results is going to weigh on anybody."
Molina struck out just once over his hitless streak and has been robbed multiple times.
"Yadi's lined out to second, he's lined out to right, he's pulled to third one-hoppers that are almost knocking guys over and they're throwing him out at first. He could easily have seven or eight hits during that spell," Matheny said.
Despite Molina's frustration, and the team's as a whole, Matheny has stressed that the onus can't fall entirely on Molina breaking out of his slump.
"He wants so badly to be the guy to put everybody on his shoulders and take off, and he can be that guy, but that's not how we're going to have sustained success through 162 games," Matheny said. "It's going to be everybody doing their part, not just put it all on one guy."
Jackson Alexander is an associate reporter for MLB.com. This story was not subject to the approval of Major League Baseball or its clubs.