Fuld has successful BP, will need rehab stint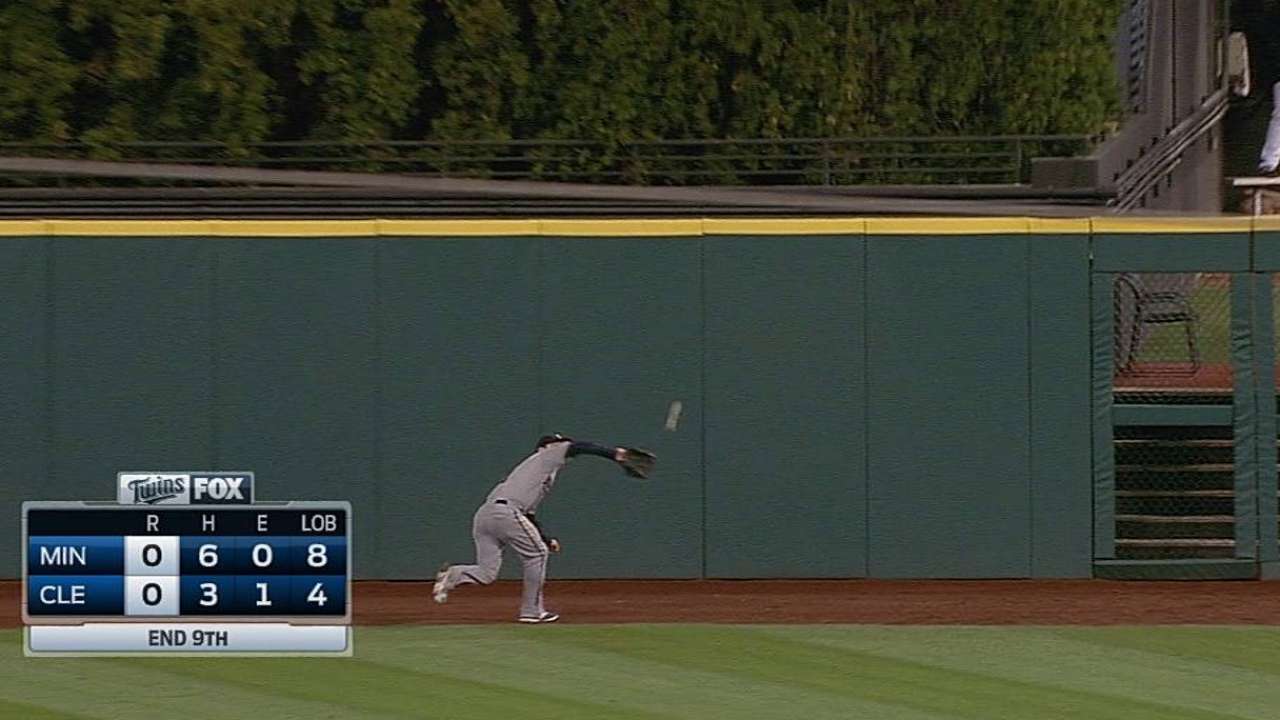 MINNEAPOLIS -- Sam Fuld, who has not played since May 7 after sustaining a concussion on May 2, took batting practice on the field without any issues on Wednesday, and he could begin a rehab assignment as early as Friday.
Fuld started light baseball activities last Wednesday upon meeting with concussion specialist Dr. Micky Collins in Pittsburgh. Collins cleared Fuld for baseball activities, and the outfielder has been able to ramp it up every day since without any issues.
"I really turned a corner about a week ago since I got back from Pittsburgh," Fuld said. "I started pushing myself more physically, and as a result I actually feel better. I feel really good. I've been symptom-free for over a week."
Twins assistant general manager Rob Antony said the plan was for Fuld to work out early at Target Field on Thursday before heading for Double-A New Britain that night. Fuld would then begin his rehab assignment Friday or Saturday, but there was no timetable for his return.
Fuld said he received peace of mind after meeting with Collins. He started playing catch on the field once he got back from Pittsburgh, and he has been taking batting practice in the cages and catching fly balls without any issues in recent days.
"That was huge just to hear from one of the experts in the field and to be reassured, because with injuries like that there's always fear about the long-term issues," Fuld said. "So it was nice to know he doesn't think it'll be an issue moving forward, and his message was really to push myself more and recalibrate my system."
Twins manager Ron Gardenhire said there was "no chance" Fuld would be activated from the 15-day disabled list without a rehab assignment because he had been out nearly a month and needed to get through playing games without any issues to be activated.
"It wouldn't be fair to him," Gardenhire said. "There are still some questions in his mind. He still needs to see live pitching and run around, because we can't simulate games. He can take BP and run around on the field, but you can't simulate diving and all those things in batting practice. He needs to slide into second and all those things. Plus, he's probably not ready for Major League pitching."
Rhett Bollinger is a reporter for MLB.com. Read his blog, Bollinger Beat, and follow him on Twitter @RhettBollinger. Alex M. Smith is an associate reporter for MLB.com. This story was not subject to the approval of Major League Baseball or its clubs.