McGehee avoids injury after broken-bat incident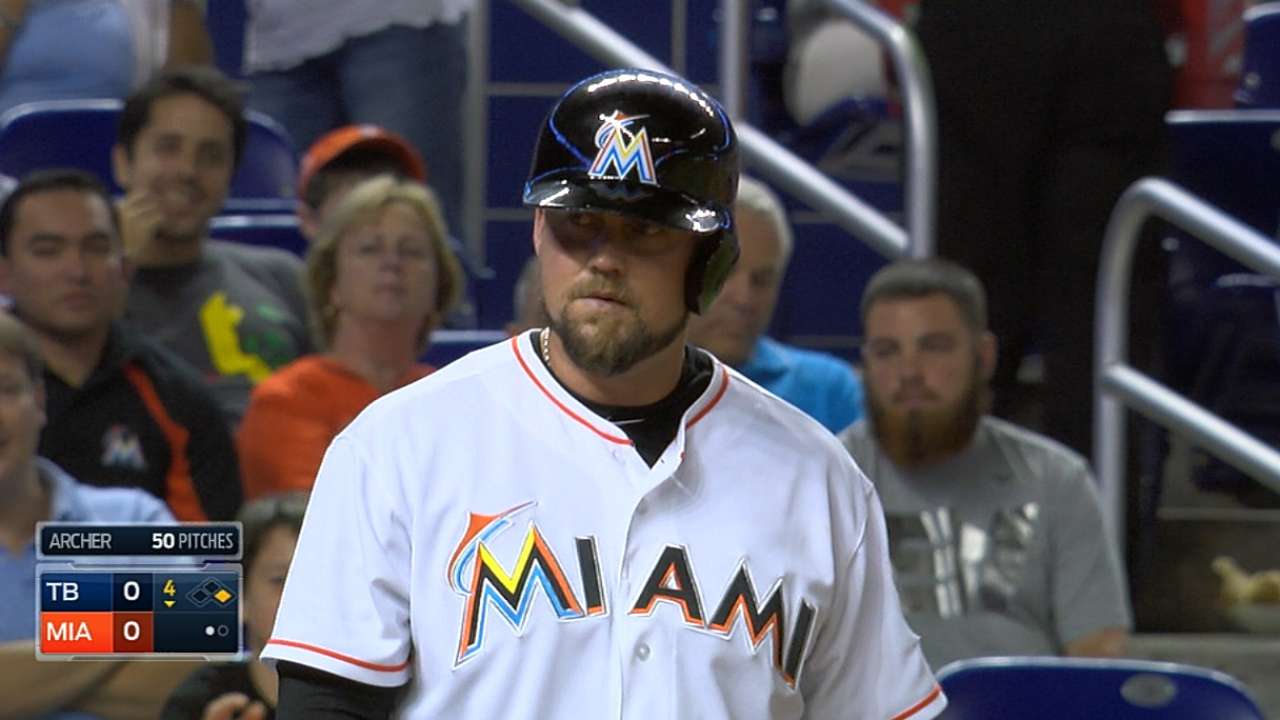 ST. PETERSBURG -- Marlins third baseman Casey McGehee, who was hit in the midsection with a piece of Giancarlo Stanton's shattered bat while in the on-deck circle during Tuesday night's win over the Rays, was feeling fine on Wednesday.
McGehee said he knew he was OK after the bat hit him, but that he was lucky it didn't hit him more directly.
"I know he's fine, but at the same time, too, he's got to be at least a little bit sore," Miami manager Mike Redmond said before Wednesday's game. "That bat hit him pretty hard -- a lot harder than I originally thought. But he's fine."
McGehee was starting at designated hitter on Wednesday. Redmond said he was using McGehee as the DH as part of his effort to get as many right-handed hitters into the lineup as possible against Tampa Bay southpaw David Price, but the timing worked out well because of the bat incident.
"It's perfect for Casey to get the DH tonight, especially after taking that bat in the ribs," Redmond said."
Redmond said that he saw the bat coming -- maybe better than his third baseman did.
"I did -- I was looking at the bat more than I was looking at the ball," Redmond said. "I don't even know that he really reacted. It just seemed to hit him. We got lucky there, because that could have been really ugly."
McGehee entered Wednesday batting .288 with a home run and 36 RBIs for the Marlins this season.
David Adler is an associate reporter for MLB.com. This story was not subject to the approval of Major League Baseball or its clubs.