Second opinion gives Capps good news on elbow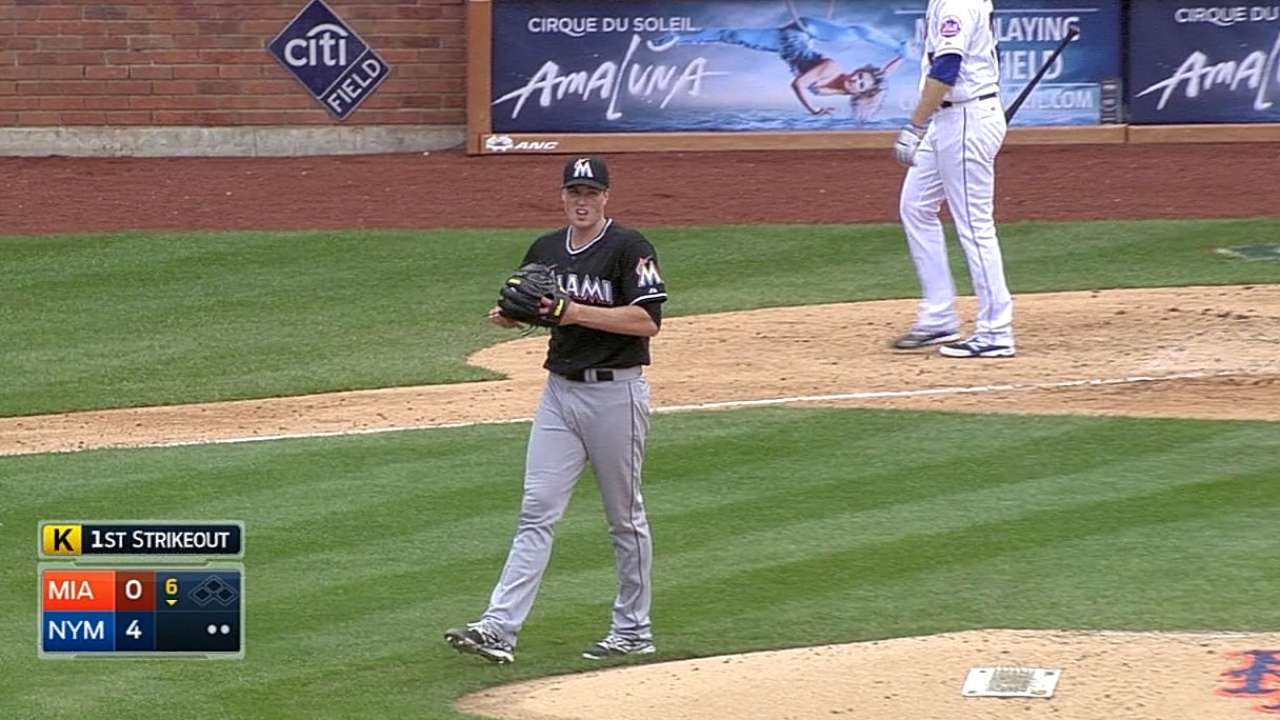 ST. PETERSBURG -- Miami reliever Carter Capps was transferred to the 60-day disabled list on Wednesday afternoon, but he is not having Tommy John surgery, Marlins manager Mike Redmond said.
Capps visited noted orthopedic surgeon Dr. James Andrews in Pensacola, Fla., on Wednesday, where he got the good news.
"Capps went up there and got checked out by Dr. Andrews and he confirmed the prognosis of rest," Redmond said before Wednesday's game. "So he's gonna rest for the next month, and then we'll start playing catch again and start building back up, and see where we're at.
"There was no surgery or recommendation or anything like that. Dr. Andrews confirmed what our doctors had said about resting for another month and then picking up a ball and start the process of playing catch again and see where he's at -- which is good news, of course."
The right-hander last pitched on May 25 against the Brewers. He has a 3.00 ERA and 15 strikeouts in 12 innings this season.
"I haven't talked to Capps, but I'm sure he's relieved," Redmond said. "Since he went and got checked out again, it's got to be comforting for him that they said the same thing."
David Adler is an associate reporter for MLB.com. This story was not subject to the approval of Major League Baseball or its clubs.