Williams estimates Harper's return around July 1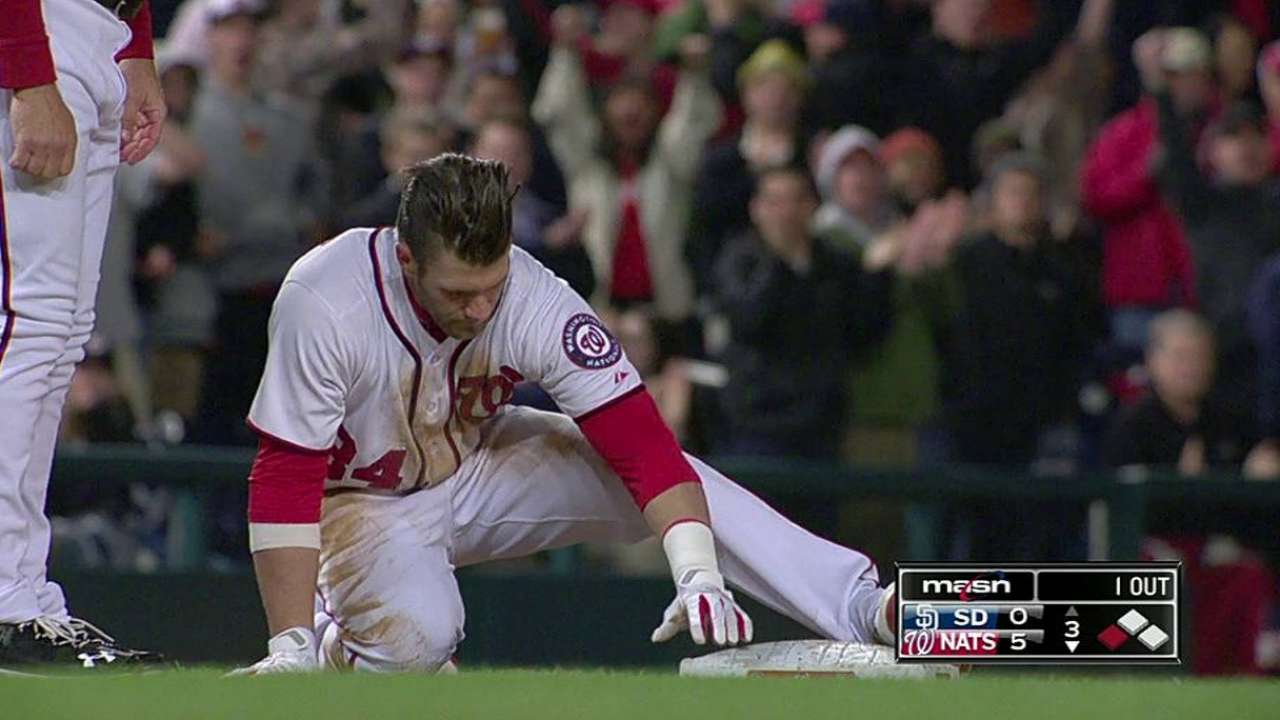 WASHINGTON -- Nationals left fielder Bryce Harper (torn ligament in left thumb) took hand-rolled ground balls and practiced throwing on Tuesday as the next step in his rehab process.
"He's just doing some fielding with his glove and some throwing just to maintain as much motion as he can," manager Matt Williams said.
Harper is still not cleared for baseball activity, including swinging a bat or playing catch, but he continues to work with therapists to try to strengthen the injured ligament. Williams said a good target date for Harper's return would be July 1, but it largely depends on how the rest of the rehab process goes.
Williams said Harper's situation is very different from third baseman Ryan Zimmerman's fractured thumb. Once Zimmerman's bone healed, his return to the field for baseball activity and rehab starts was relatively quick. On the other hand, Williams said Harper would take longer to get back in shape defensively because he is not able to do as many things with his injured ligament.
"He's itching," Williams said. "He's pacing. But that's one of those things where he's 21 years old and if it doesn't heal right, it can affect him long-term."
Daniel Popper is an associate reporter for MLB.com. He also can be found on Twitter @danielrpopper. This story was not subject to the approval of Major League Baseball or its clubs.