Nava gets call against righty in series finale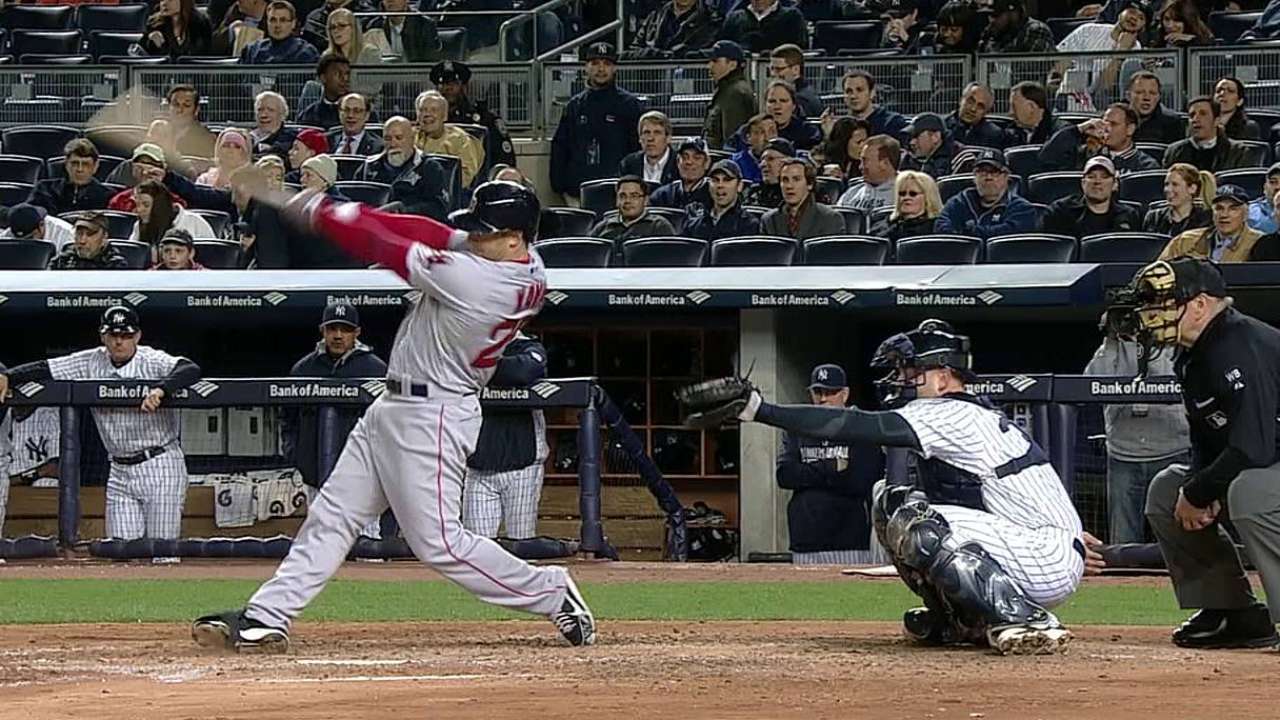 CLEVELAND -- Daniel Nava, who has been used sparingly in his last two recalls from Triple-A Pawtucket, was in the starting lineup for the Red Sox on Wednesday night, batting eighth against tough Indians righty Corey Kluber.
Nava entered play hitless in 10 at-bats since his initial return to the Majors on May 24. After being recalled on Monday to fill in for the injured Mike Carp, Nava hadn't been called into action until Wednesday's start.
"It feels good," Nava said of getting a rare start. "I understand the nature of the situation, so I've just got to make the most of the opportunities and [do] not try to go 4-for-4, but just try to put together some good at-bats with some good swings. That's really how I have to look at it, because, [when you aren't playing as] consistently, I just have to be aware that it's a little more challenging sometimes to get in a groove."
As a unit, the Red Sox have had anemic production from their outfield this season. If Nava could start even coming close to what he did last season, when he hit .303 with 12 home runs and 66 RBIs, that would be a lift.
"Recognizing that he's still searching for his consistent stroke, we've got to find ways to get him on the field and get him the opportunity against some right-handed pitching," said Red Sox manager John Farrell. "We've got to try to find the best matchups possible. I know we went with [Jonny] Gomes for a number of starts against some right-handed pitching, and yet we're trying to get more production out of the outfield in general, and that's needed."
Though Nava would like to be playing more, he understands that he has underperformed this season, as has the team.
"There's obviously a lot that's happened and taken place to why that's actually happened," said Nava of his decrease in playing time. "The situation with the team, and how the team has been playing, I'm sure has played a large role. From my perspective, I'd love to be in there. I understand there's a lot of season left, and hopefully we can turn things around, and hopefully I can be a part of that."
Though Nava entered Wednesday's game with a .130 average, he is doing all he can to keep his struggles in perspective.
"It is a long season, and just keep that in mind. That's how I'd put it. Just keep that in mind," said Nava.
Ian Browne is a reporter for MLB.com. This story was not subject to the approval of Major League Baseball or its clubs.