Gee not close to returning to action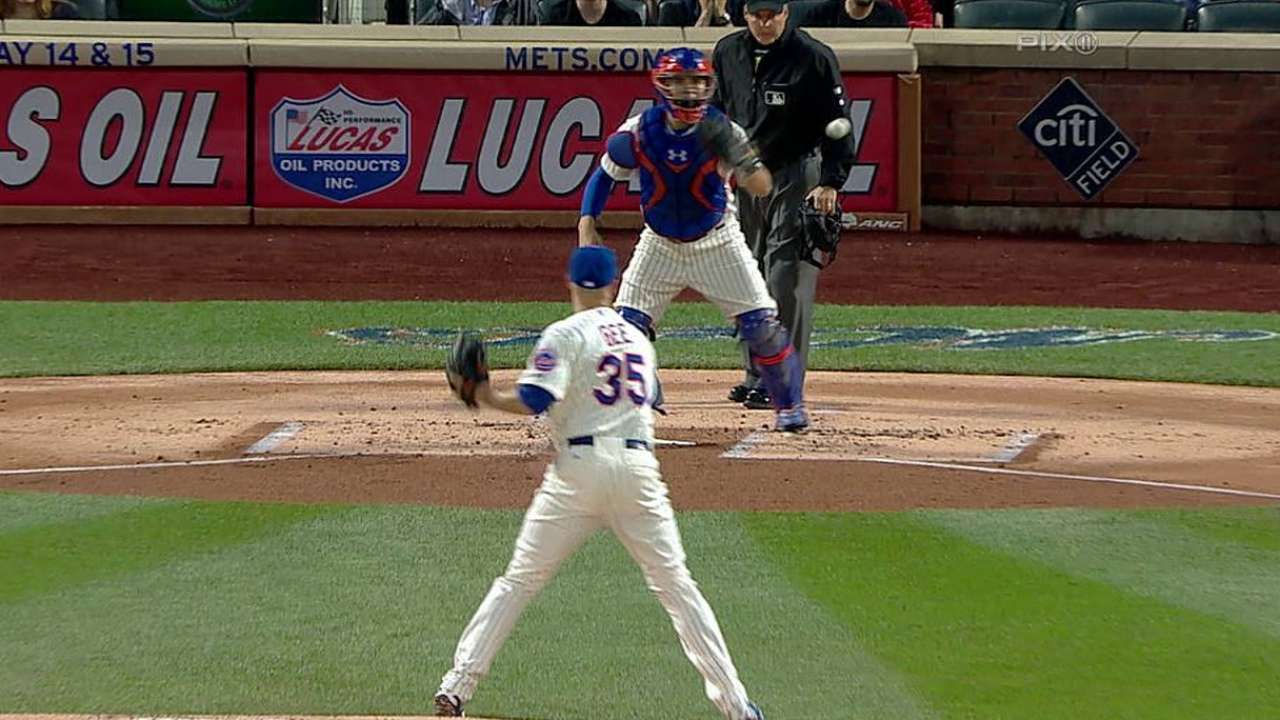 CHICAGO -- When right-hander Dillon Gee initially strained his right lat last month, he classified the injury as minor enough that he considered not even skipping a start. That eventually turned into one missed outing, then another, then another.
At this point, Gee is not close to a return. Manager Terry Collins said on Wednesday that Gee hasn't picked up a ball in 10 days and will need multiple weeks to work back into shape once he does.
That means the end of June would be the earliest Gee could return, with a post-All-Star break return also realistic.
"There's a process to recuperating from an injury," Collins said of Gee, who was placed on the DL retroactive to May 11, with the original intention of activating him on May 26. "This is obviously more than we thought it was going to be. When his body tells him he's OK, he'll resume. When that is, I don't know if anybody knows for sure."
Gee's prolonged absence means that Wednesday's starter, Daisuke Matsuzaka, should receive an extended opportunity to prove himself in the rotation -- though prospects Rafael Montero and Noah Syndergaard are lurking in Triple-A Las Vegas should Matsuzaka not thrive in that role. Jacob deGrom, meanwhile, will remain entrenched in the starting five for as long as he is pitching well.
Despite Gee's injury, the Mets have not suffered much of a dropoff in rotation ERA, so they are not overly concerned by their most consistent pitcher's slow recovery.
"I've been very happy," Collins said of his rotation. "I'm very pleased with the way they've all gone about it. All of them, I think they compete against each other a little bit. For sure, they have stepped up. Every guy that has gone out there has done a good job."
Anthony DiComo is a reporter for MLB.com. Follow him on Twitter @AnthonyDicomo. This story was not subject to the approval of Major League Baseball or its clubs.