Batting order a tool for DraftKings aficionados
Players moved up in the lineup add valuable at-bats to fantasy totals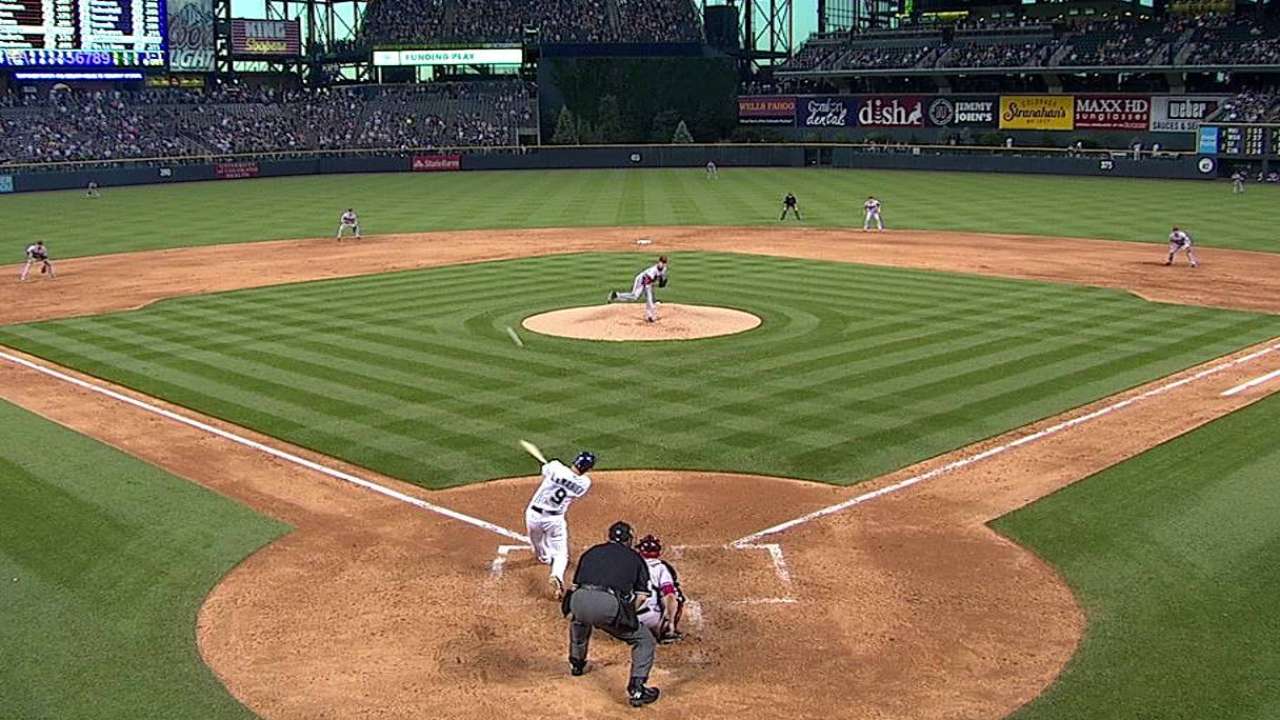 If you recall from a previous lesson, one of the unique aspects of the Official Mini Fantasy Game of MLB.com is that DraftKings doesn't penalize you when your hitters record outs. That means extra at-bats are always a good thing. With that element in scoring comes some distinct changes in how you should approach the game. The most obvious adjustment is to target hitters who will be getting the most at-bats (i.e., those hitting early in the order).
To give you an idea of how that can impact your fantasy scoring, consider that a leadoff hitter will get one more plate appearance over a No. 9 hitter in nearly 90 percent of games. And how much is that extra plate appearance worth? It depends on the hitter, of course, but if you project him at five plate appearances, that's a 25 percent bump over any hitter who steps to the plate just four times.
Extra plate appearances are vital in the Official Mini Fantasy Game of MLB.com because you need as much upside as possible to beat the large field of users. You want an elite score, so you should target hitters who have ceilings high enough to deliver that. Batters low in the order aren't incapable of giving you a huge game, but there's obviously a big drop in probability without a high number of at-bats.
To find extra value, wise daily-fantasy participants often search for players who are hitting higher in the order than usual. When a player who normally bats seventh jumps into the two-spot for a day, that's an opportunity you should exploit, as he'll almost assuredly offer more value relative to his salary than a batter who normally hits second.
This is true because DraftKings sets player salaries before lineup cards are submitted, meaning the company can only guess where hitters will be slotted. Someone such as Mike Trout won't offer value relative to his spot in the lineup because he's always near the top of the Angels' batting order. When a player like DJ LeMahieu moves up to the No. 2 spot in the Rockies' order, however, that's more valuable because it isn't "priced in" to his salary. You can project LeMahieu up to 20 percent higher from his jump in the order alone. Find a few such cases, and you can really improve your output in the Official Mini Fantasy Game of MLB.com.
Jonathan Bales contributes DraftKings-related content to MLB.com. This story was not subject to the approval of Major League Baseball or its clubs.