MLB to promote skin cancer awareness Sunday
Play Sun Smart initiative a joint effort with American Academy of Dermatology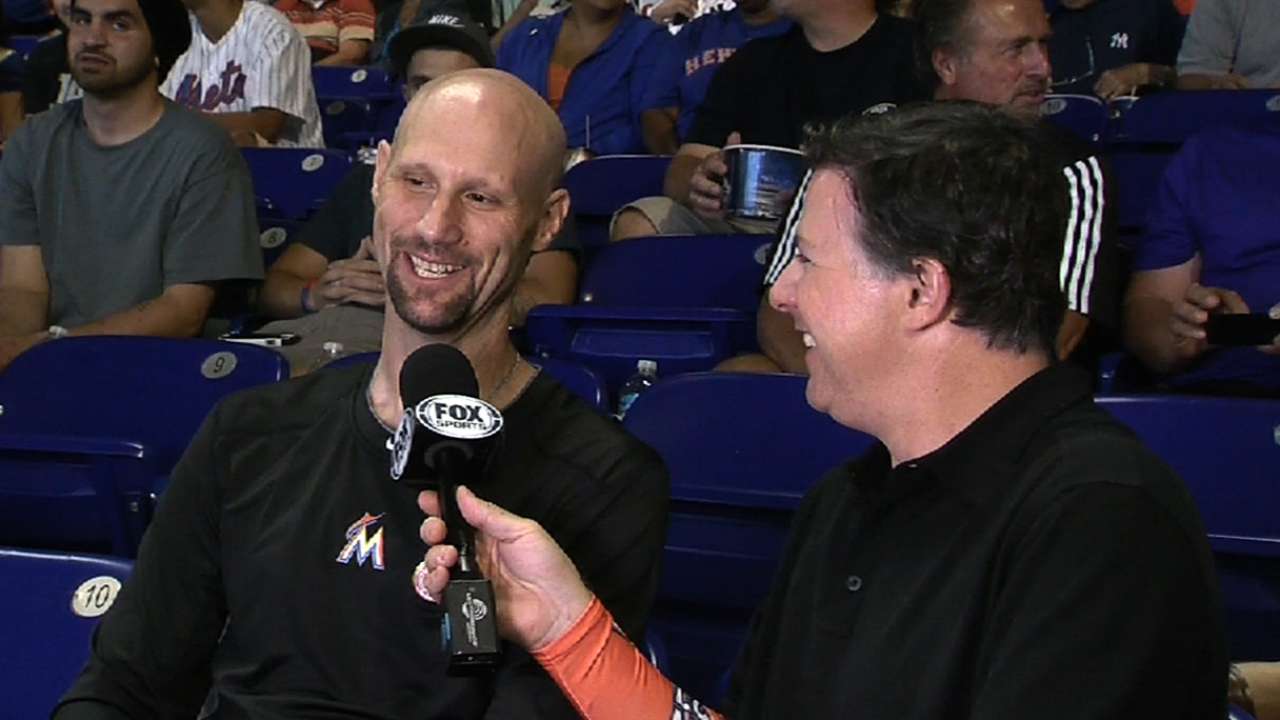 Major League Baseball is gearing up to help fans protect themselves for their day in the sun.
MLB and all 30 of the league's teams will once again raise awareness of skin cancer this summer through the Play Sun Smart initiative, which will launch league-wide on Sunday.
Clubs will recognize the program in a variety of ways, including first pitches and on-field recognition for special guests affected by skin cancer. Young fans will have the opportunity to deliver sunscreen to the dugouts, and players and coaches from all 30 clubs will serve as role models for fans in skin cancer screenings and in practicing sun-safe behaviors that will apply to everyone in the ballpark.
The Play Sun Smart initiative is a joint effort by MLB, the Major League Baseball Players Association and the American Academy of Dermatology, and the goal is to raise awareness of skin cancer and to offer prevention and detection tips to the baseball community at large.
MLB Commissioner Bud Selig announced the initiative in an official statement on Wednesday.
"As a melanoma survivor, I am proud to support this effort encouraging fans, players, coaches and everyone at our ballparks to be vigilant in protecting their skin while exposed to the sun," Selig's statement read. "The Play Sun Smart initiative has raised awareness within the baseball family and beyond about the importance of skin cancer prevention and detection.
"Major League Baseball and its 30 Clubs are pleased to work with the American Academy of Dermatology to facilitate screenings and educate those who love our game."
Current estimates suggest that 20 percent of Americans will develop skin cancer in their lifetime, and early detection of skin cancer is essential in treating the condition properly. More than 1,100 suspicious lesions have been detected, including 137 melanomas, through the Play Sun Smart club screenings.
Spencer Fordin is a reporter for MLB.com. This story was not subject to the approval of Major League Baseball or its clubs.