Dice-K plans to focus on one start at a time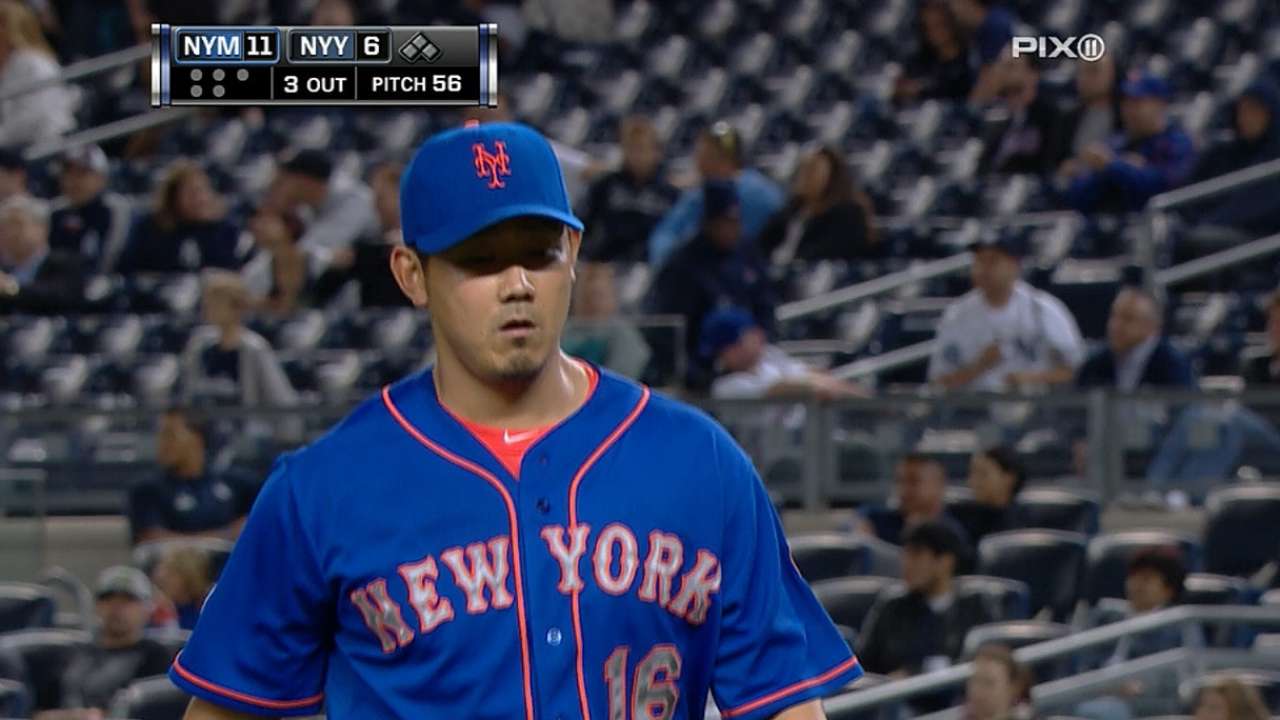 CHICAGO -- Though Daisuke Matsuzaka does not view his return to the rotation as a long-term assignment, it could evolve into that. The Mets have no firm idea of when Dillon Gee might return from the disabled list, and they will not recall rookie Rafael Montero from the Minors until he re-establishes his control and command.
That leaves Matsuzaka with the opportunity he craved in Spring Training: an uninterrupted run to show what he can do as a starting pitcher, beginning Wednesday against the Cubs.
"It's really hard to look too far ahead," Matsuzaka said through an interpreter. "I just really want to focus on each start and give it my all."
To do that, Matsuzaka said, he will need to mix up the way he attacks hitters, avoiding "showing them everything" the first or second time through the batting order.
Successful as a starter late last September, Matsuzaka enjoyed a strong spring, but lost the fifth-starter's job to Jenrry Mejia. He gave the Mets a quality outing in a spot start last weekend, but has not had a consistent run of starting pitching success since the midsummer months of 2010.
In New York, he has proven valuable mostly through his versatility. Starting is the latest manifestation of that.
"He's saved us in a lot of ways," manager Terry Collins said. "He's pitched in every role that we've asked him to pitch. He's pitched in the middle, he's saved a game, he's pitched in the eighth inning, he's set up, he's started. He has certainly been a real valuable guy on our staff."
Anthony DiComo is a reporter for MLB.com. Follow him on Twitter @AnthonyDicomo. This story was not subject to the approval of Major League Baseball or its clubs.