den Dekker gets leadoff nod for second straight game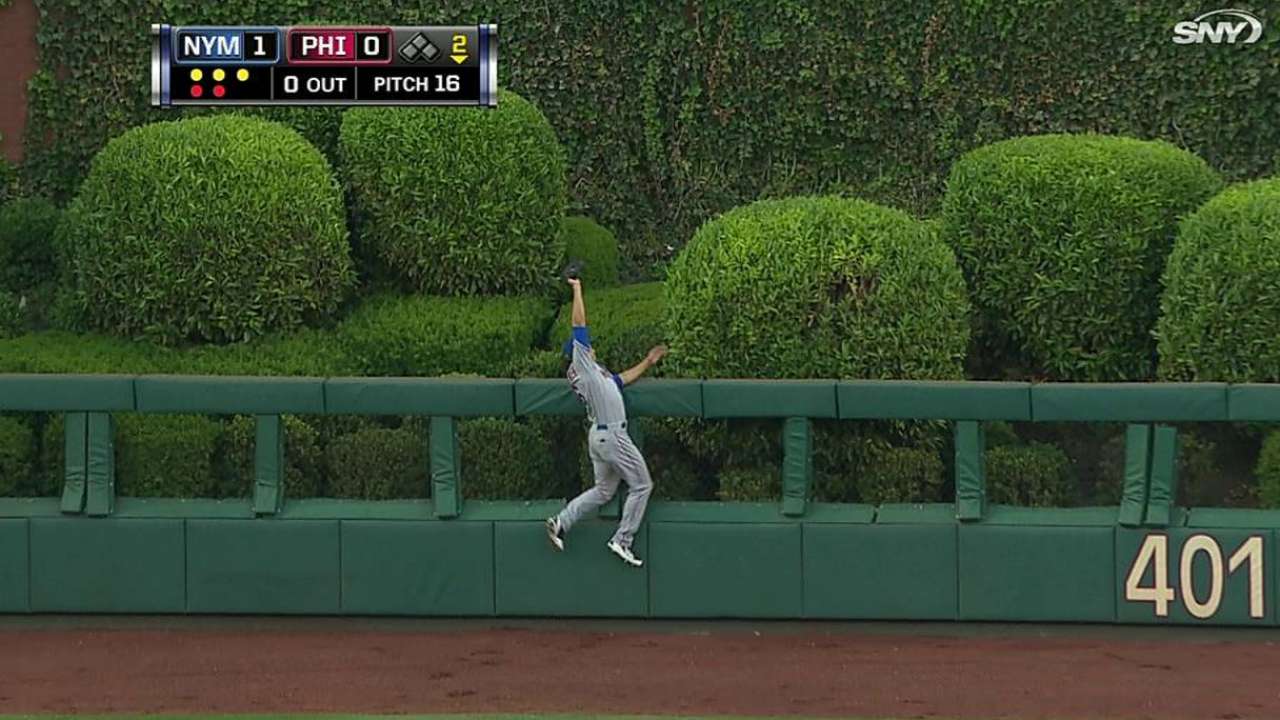 CHICAGO -- Lacking an obvious leadoff hitter for at least the next week, Mets manager Terry Collins on Tuesday turned to Matt den Dekker for the second straight game. Though den Dekker finished just 1-for-5 batting atop New York's lineup in Monday's win over the Phillies, he made two highlight-reel defensive plays to earn additional playing time.
"He's going to play some games," Collins said. "I'm not sure how many."
Considering den Dekker -- who singled, stole second and scored in the first inning Tuesday -- posted a relatively low .326 on-base percentage at hitter-friendly Triple-A Las Vegas, his assignment to the leadoff spot has come somewhat as a surprise. A more obvious choice may have been outfielder Bobby Abreu, but Collins nixed that idea "because he drives runs in for us."
Collins also feels he must rest Abreu regularly, lest the 40-year-old lose his offensive potency.
"He's running a little low on fuel right now," Collins said. "He's done a great job, but I want to make sure that continues, and not run him out there to where he's so tired he doesn't help us off the bench."
So until Eric Young Jr. returns from the disabled list, possibly as soon as next week, the Mets' leadoff spot will remain a "day-to-day" situation. Outfielder Chris Young could see time atop the batting order vs. left-handed pitching, in addition to den Dekker and possibly shortstop Ruben Tejada against righties.
Eric Young took a small step forward Tuesday in his rehab from a strained right hamstring, running outdoors for the first time since the injury. He is not eligible to come off the disabled list until June 10.
Anthony DiComo is a reporter for MLB.com. Follow him on Twitter @AnthonyDicomo. This story was not subject to the approval of Major League Baseball or its clubs.