Aoki's lefty swing sizzling against southpaws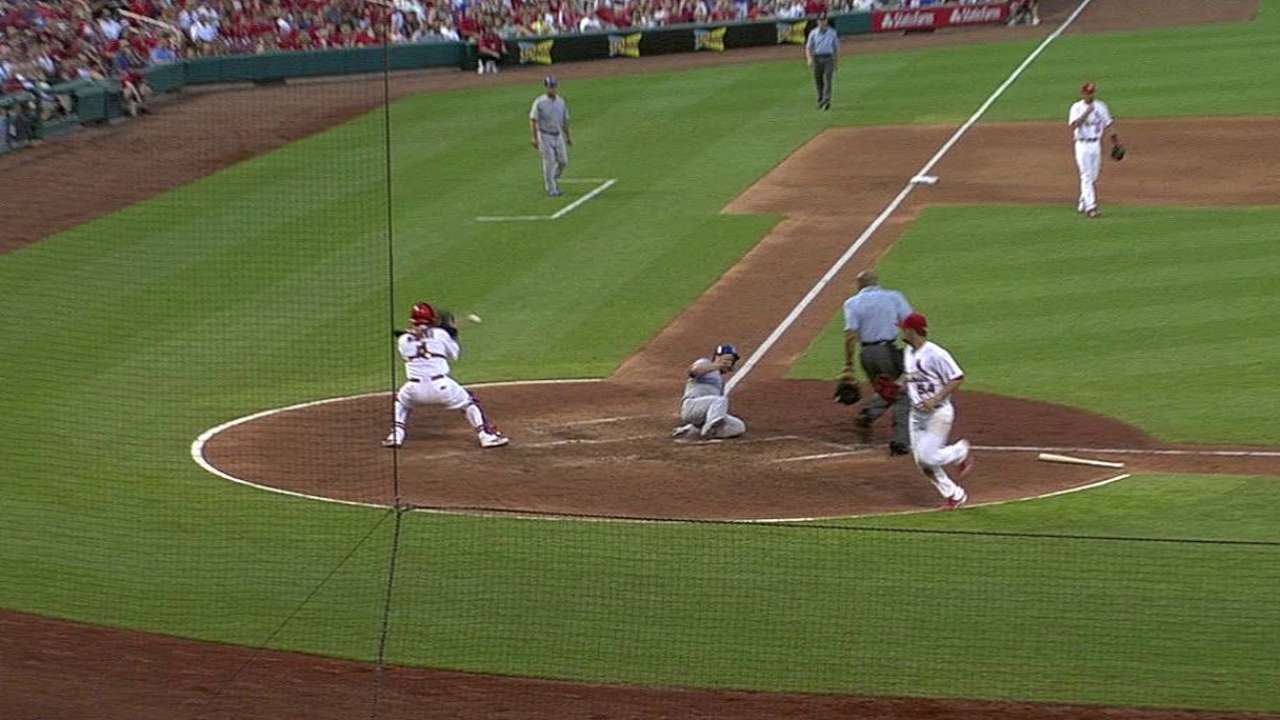 ST. LOUIS -- With Nori Aoki struggling with the bat recently, would Royals manager Ned Yost consider replacing him with Jarrod Dyson in the outfield against right-handed hitters?
"I'll give him a day here and there," Yost said. "But to answer your question, no. Guys get hot and guys get cold. I'm been trying to give him a day, but with these lefties and the numbers that he's got against them ..."
Well, yes, although Aoki is a left-handed batter, his style enables him to do well against left-handers -- .356 (21-for-59) going into Tuesday night's game against Cardinals lefty Jaime Garcia. Against right-handers, he was just .224 (36-for-161).
It'd be an odd "platoon" because Dyson also bats left-handed, but, more conventionally, he's better against right-handers with a .309 (17-for-55) average against them this year. He's rarely had a shot against lefties, going just 2-for-9 (.222).
When Dyson plays, he goes to center field with Lorenzo Cain moving to right in Aoki's place.
Yost feels that Aoki's defensive play in right field has improved.
"I feel like since Spring Training, he's picked up a step and he's doing better down there," he said, adding that his arm is stronger now, too. "He was dealing with some shoulder soreness in Spring Training. ... It wasn't a major deal."
Dick Kaegel is a reporter for MLB.com. This story was not subject to the approval of Major League Baseball or its clubs.