Porter slides Fowler back into leadoff spot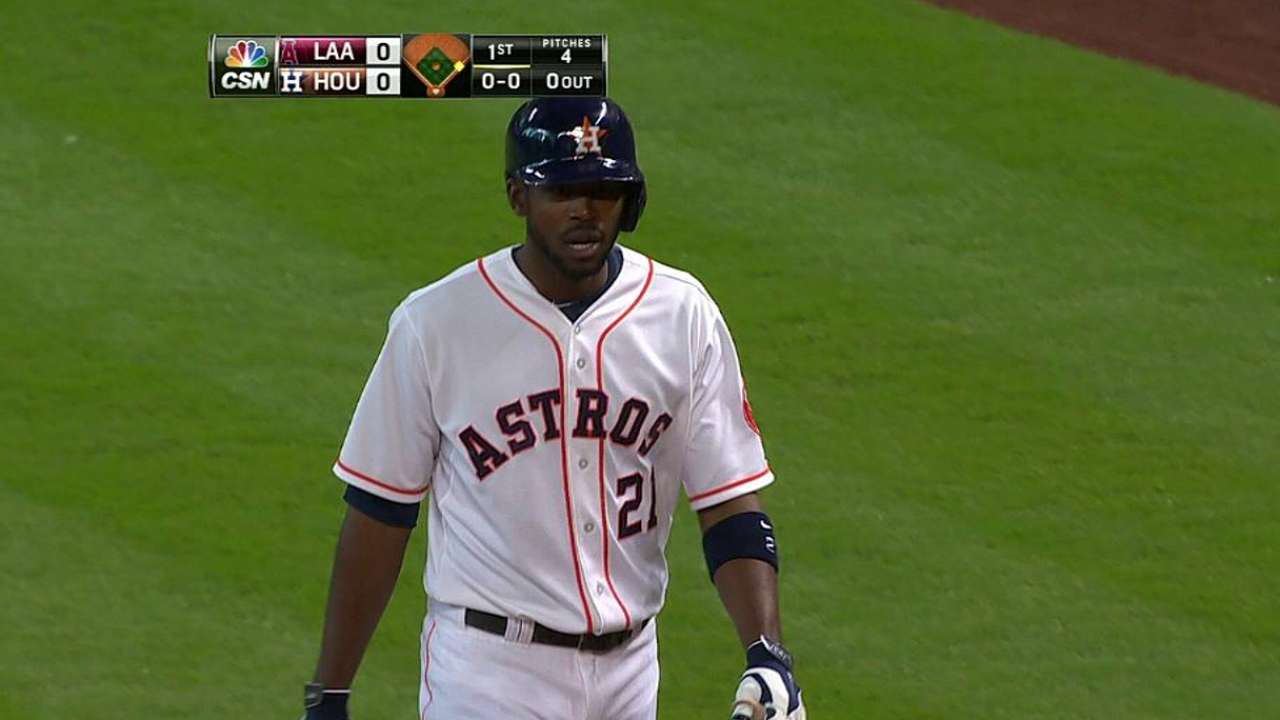 HOUSTON -- With the addition of Jon Singleton, the Astros changed the top of their order for Tuesday night's game against the Angels.
Dexter Fowler, who has been hitting third, moved back to the leadoff spot, which was his original role with the Astros at the beginning of the season. The club moved Jose Altuve, who leads the Major Leagues with 78 hits, to second and George Springer, the American League Rookie of the Month Award winner, to third.
"It's the same game, it's the same guys," Springer said. "The goal is to get them on, get them over and hit them in."
Manager Bo Porter said the addition of Singleton allowed the lineup change. Porter had two goals with the switch. The first, he said, was to get Fowler back in the leadoff spot. Fowler leads the Astros with an on-base percentage of .366. The second was to keep Altuve hitting in front of Springer.
"Now you start to get length throughout the lineup," Porter said. "Those six guys we have at the top give us the best chance to have length in our lineup."
Mike Vernon is an associate reporter for MLB.com. This story was not subject to the approval of Major League Baseball or its clubs.