Phils' lineup gets new look for opener vs. Nats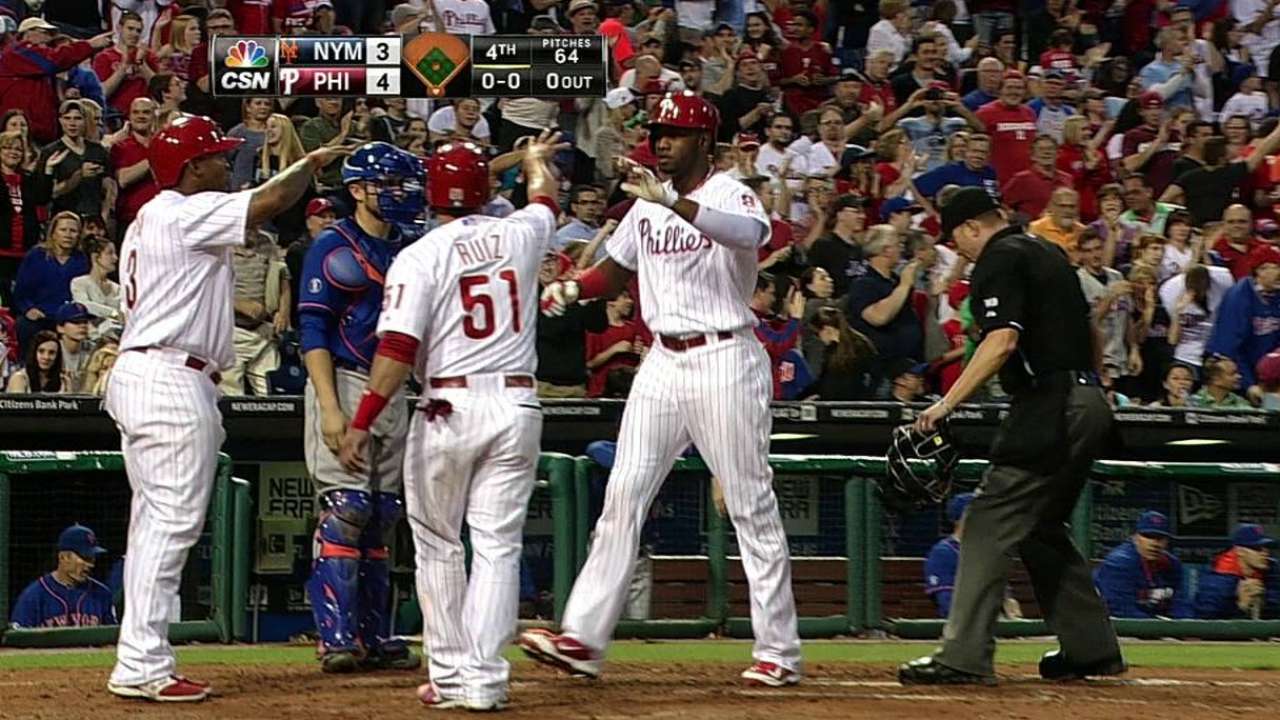 Domonic Brown, whose .576 OPS entering Tuesday ranked 170th out of 174 qualifying hitters in baseball, remained in the lineup. He hit sixth and singled in his first at-bat.
"I'd like to see him show the potential that he has," Sandberg said of Brown. "That goes for everybody, doing the job, for us as a group to be more consistent."
Brown also is on pace to have one of the worst seasons for a left fielder in the past 25 years. His .582 OPS in left field currently ranks 574th out of 578 qualifying left fielders from 1989-2014.
Todd Zolecki is a reporter for MLB.com. This story was not subject to the approval of Major League Baseball or its clubs.