DH duties will be based on matchups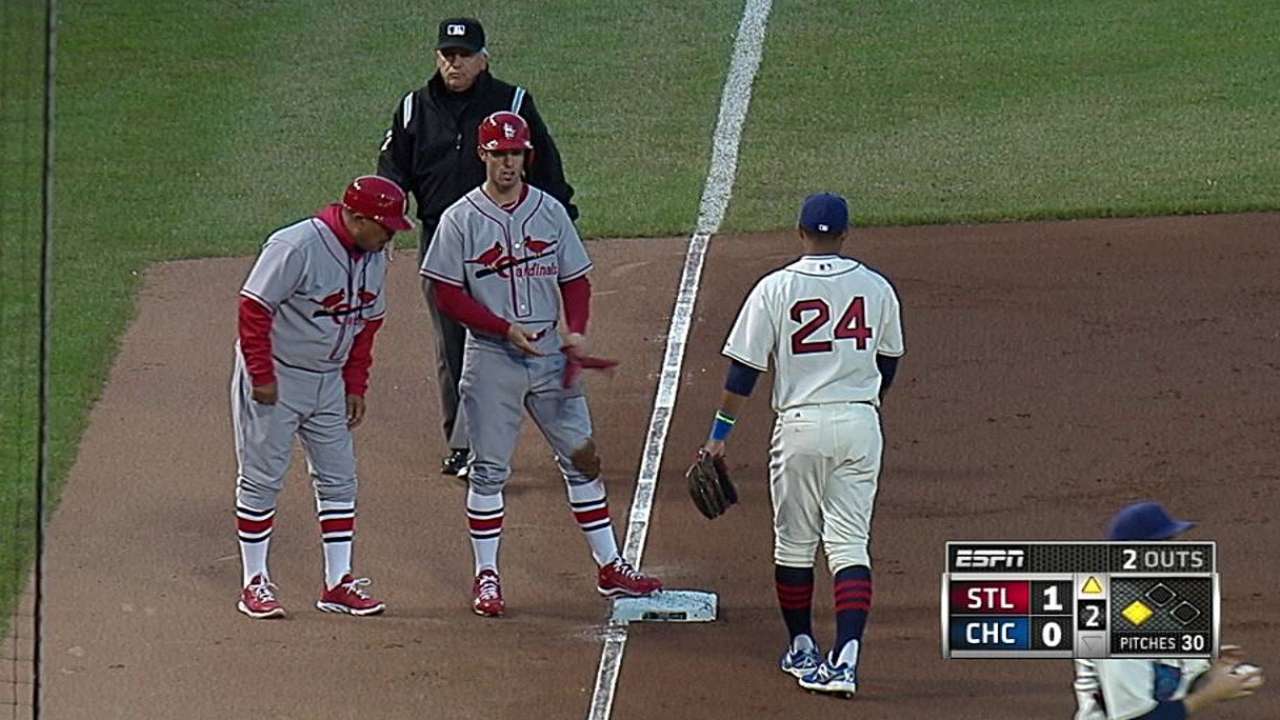 ST. LOUIS -- There is no specific plan for how the Cardinals will use the designated hitter when they begin play in American League ballparks Wednesday.
The Cardinals will play their next seven games on the road against AL teams, providing an opportunity for an extra position player to get at-bats.
"I think it's more about trying to get those guys some opportunities to get off their feet on the field and opportunities to keep their bats in the lineup," manager Mike Matheny said. "That's something to definitely take advantage of, and also to see some of these younger guys on a pretty consistent basis."
The latter will be key for the Cardinals, with a logjam in the outfield limiting at-bats for younger players. Randal Grichuk, a 22-year-old outfielder recalled from Triple-A on Friday, has appeared in all four games, twice was a pinch-hitter.
The Cardinals are likely to use the DH to work Grichuk and others into the lineup. Last season Matt Holliday was used as a DH four times, but Matheny didn't have one person in mind to use there in the days ahead.
"I don't think we rule out anybody," Matheny said. "I think more importantly what it is, is two months into this, we have guys that are grinding, that have been out there pretty consistently."
Catcher Yadier Molina hasn't been used as a DH since the 2008 season, but even he could be a candidate.
"I would use anybody if it's the right fit," Matheny said.
Alex Halsted is an associate reporter for MLB.com. This story was not subject to the approval of Major League Baseball or its clubs.