Marlins set for best of the rest after Astros pick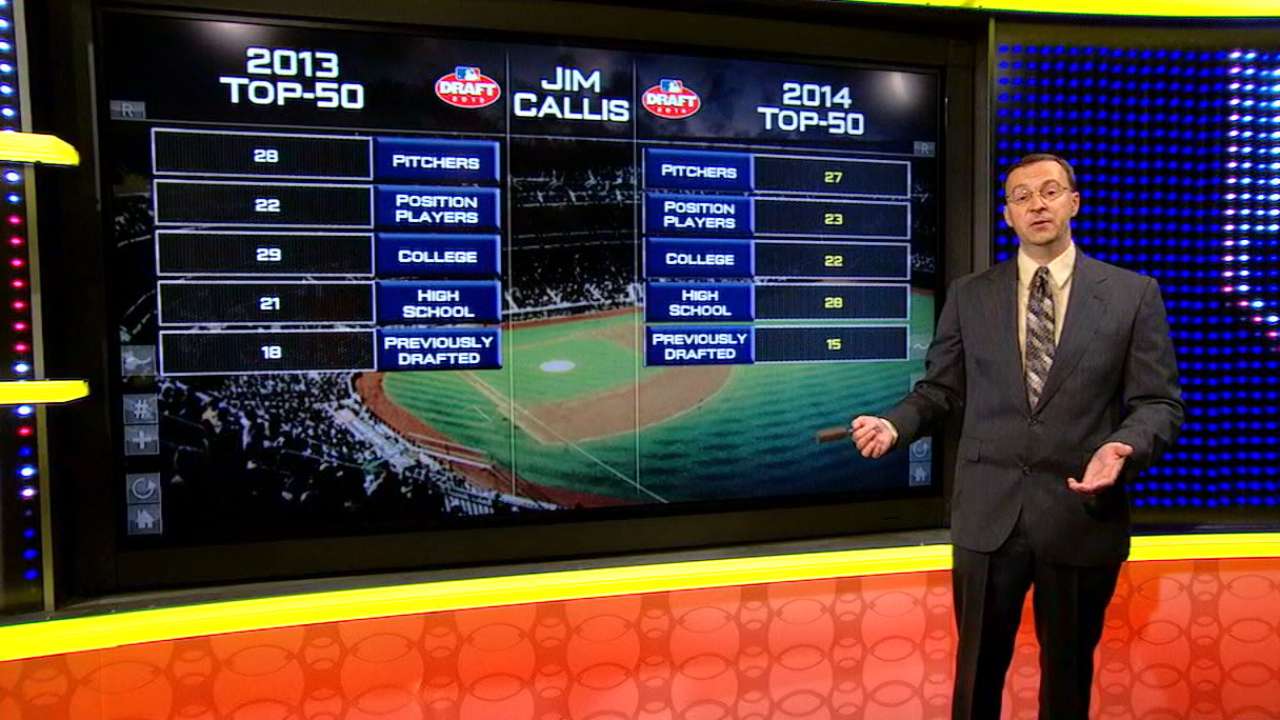 MIAMI -- Whichever direction the Astros go, the Marlins are prepared to respond accordingly.
Possessing the No. 2 overall pick, Miami is in an enviable spot for the 2014 First-Year Player Draft, which gets underway on Thursday.
The Marlins have a clear idea of what they want to do. But right now, they are unsure of which way the Astros, who own the No. 1 pick, are leaning.
"I understand, if I'm in their position, I'm going to try to make sure I utilize the advantage of having the first pick to try to do everything I could do to get the right guy and try to make the right deals," Marlins vice president of scouting Stan Meek said. "Yeah, they're playing close to the vest. I understand that. I get it. At some point, I think we'll know where they're going, but it won't really affect what we do."
The latest mock Draft, according to MLB.com's Jim Callis, has the Astros going with lefty prep star Brady Aiken from San Diego.
Callis has lefty Carlos Rodon of North Carolina State going to Miami at No. 2.
The Marlins aren't tipping their hand either way.
"We have put our board together regardless of what they're going to do," Meek said. "Whoever they take, we'll be prepared to take the next guy who we think fits."
The Marlins have narrowed their choices down to four, and maybe a fifth choice. Meek didn't specifically identify anyone, but others worth noting are Texas prep right-hander Tyler Kolek and San Diego prep catcher/outfielder Alex Jackson.
Whoever is the choice will be in position to cash in financially. The slot value for the second overall pick is $6,821,800.
"I think all of us feel like there is not one particular guy who just stands out above the rest," Meek said.
Joe Frisaro is a reporter for MLB.com. He writes a blog, called The Fish Pond. Follow him on Twitter Share This