Walden getting closer to making return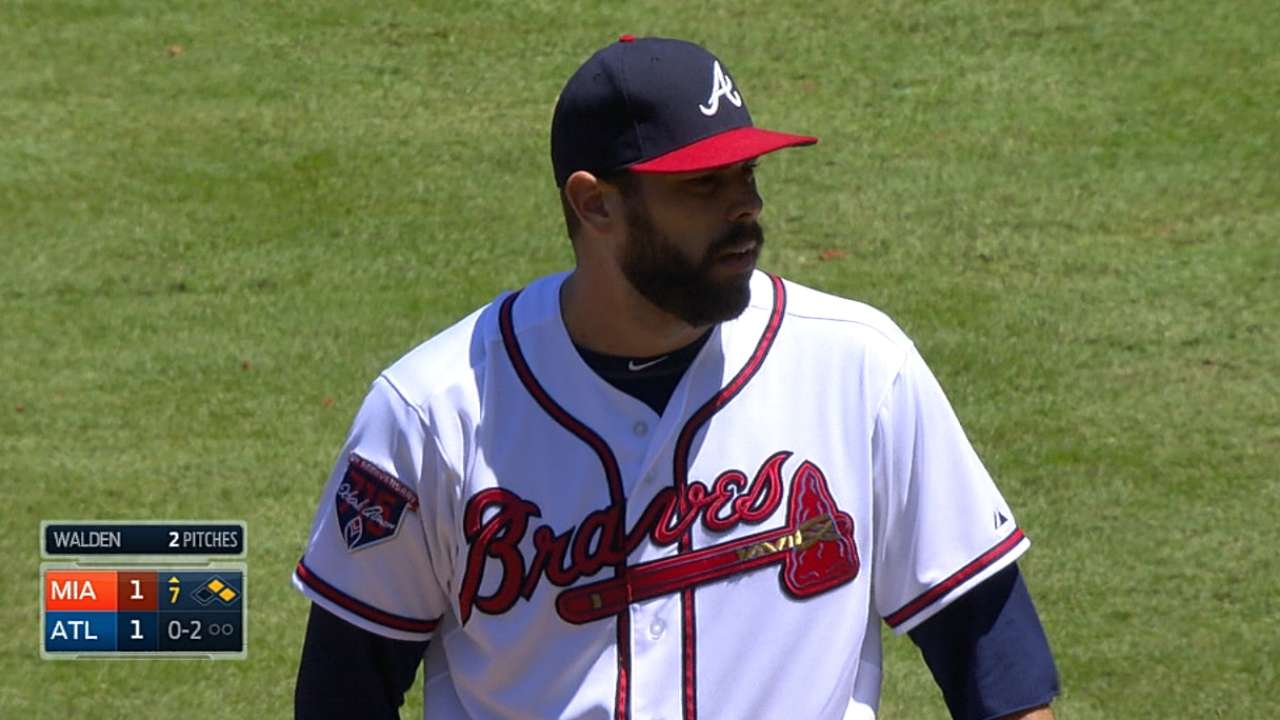 ATLANTA -- If Jordan Walden's left hamstring continues to cooperate, the Braves might activate him from the disabled list within the next week.
After Walden completed a bullpen session in pain-free fashion on Tuesday afternoon, the Braves began discussing when and where he might begin a Minor League rehab assignment, which would likely consist of at least two appearances.
Walden has been on the disabled list since May 5 with a strained left hamstring. He essentially went through the motions while completing two bullpen sessions at the Braves' Spring Training facility last week. But he used max effort during Tuesday's 30-pitch session and in the process gained more confidence in his ability to complete his violent delivery without any limitations.
"So far, so good," said Walden, who places a lot of strain on his left leg as he essentially vaults himself toward the plate with his delivery.
While the Braves would like to have Walden back for next week's four-game series against the Rockies at Coors Field, they will continue to evaluate him over the remainder of this week before making a decision.
Walden's left hamstring began bothering him during a May 4 appearance, in which he allowed a two-run homer to the Giants' Brandon Crawford. In his previous 10 appearances, Walden had tallied 14 strikeouts and allowed just four hits over 9 1/3 scoreless innings.
Mark Bowman is a reporter for MLB.com. Joe Morgan is an associate reporter for MLB.com. This story was not subject to the approval of Major League Baseball or its clubs.