High strikeout total doesn't get Desmond down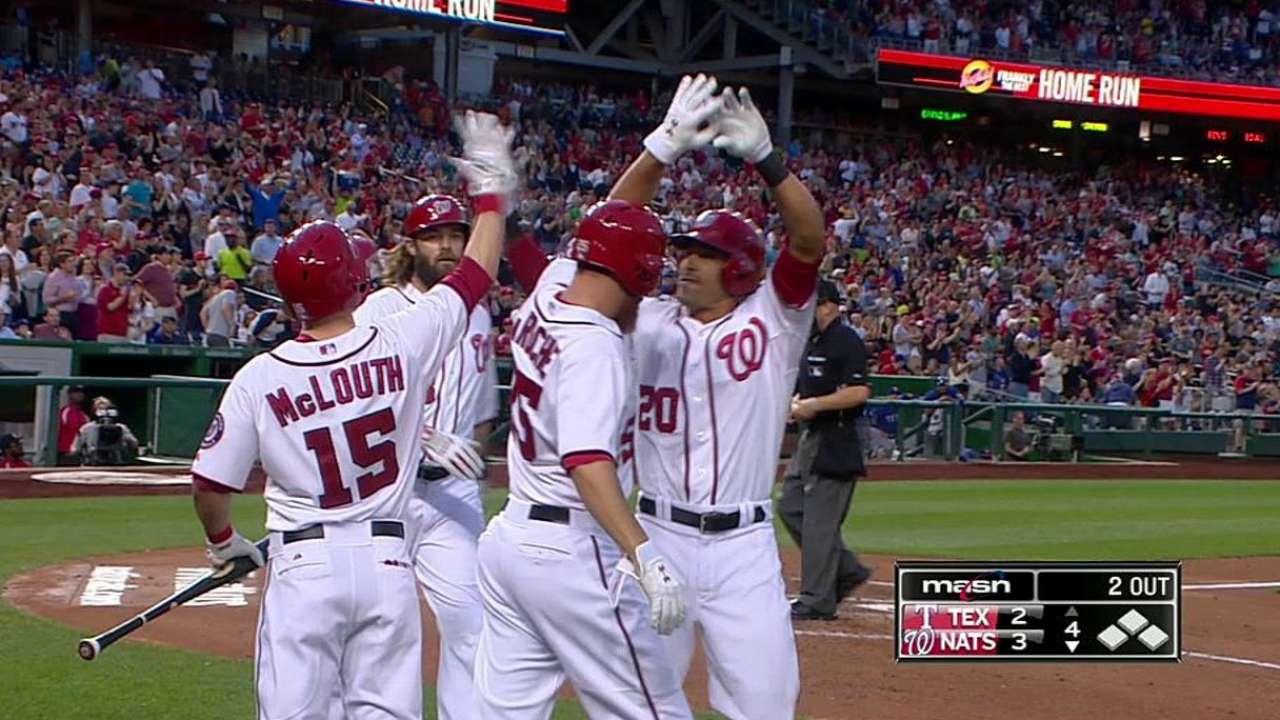 WASHINGTON -- Nationals shortstop Ian Desmond led the team in home runs (10) and RBIs (32) through 55 games. However, with that offensive production has also come a high strikeout total. His 63 strikeouts rank first on the team and sixth in the National League.
Desmond set a career high with 145 strikeouts in 158 games last season. At his 2014 pace, he'll eclipse 180 strikeouts if he plays the same number of games as 2013.
Yet, manager Matt Williams said he isn't concerned.
"Water finds its level," Williams said. "He'll find his level and he'll be where he's at all the time by the end of the season."
Desmond is unique to the shortstop position because he presents a power-hitting presence not typically found. He has struck out in 27 percent of his plate appearances, which ranks second worst out of 32 Major League shortstops who have taken at least 100 at-bats this season, but he also has the second-most home runs and fourth-most RBIs out of those same 32 players.
Not to mention, Desmond's .179 Isolated Power -- a statistic that measures the number of extra bases a hitter gains per at-bat -- ranks fifth out of Major League shortstops, according to FanGraphs.com. He has hit at least 20 home runs and driven in at least 73 runs in each of the past two seasons, and he's on pace to reach both those benchmarks again in 2014.
"The last few years I've kind of just stuck with the simple philosophy: Just swing and try to hit the ball on the barrel," Desmond said. "That's pretty much the objective every time I go to the plate. It's been producing home runs. Obviously, I'd like to get on base with some more hits, but I'll take the damage."
Daniel Popper is an associate reporter for MLB.com. This story was not subject to the approval of Major League Baseball or its clubs.