NCAA roundup: Seven squads on to Super Regionals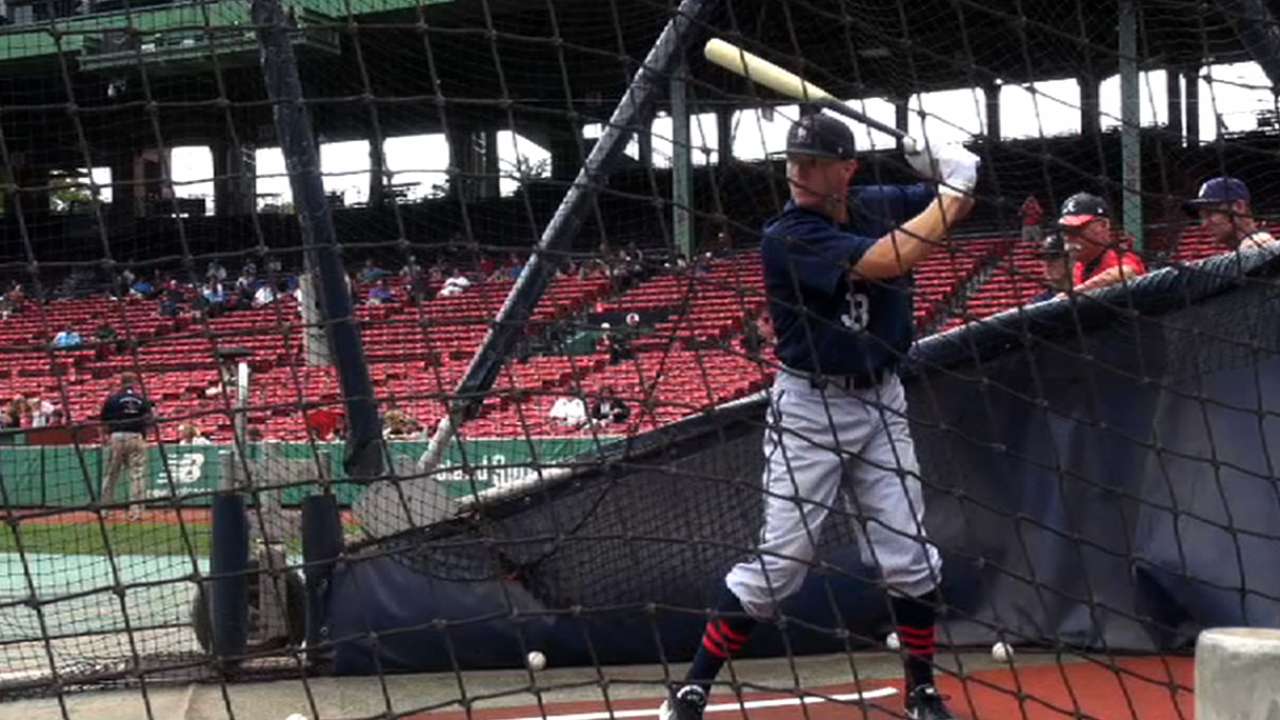 With the brackets of the NCAA Regionals taking form, Louisville, Maryland, Oklahoma State, Pepperdine, TCU, Vanderbilt and Virginia punched their tickets to the Super Regionals of the 2014 NCAA Tournament with victories on Sunday.
While the focus of Regionals is on advancing in the NCAA Tournament, the weekend is also the last chance for scouts to evaluate players before the 2014 First-Year Player Draft begins on Thursday.
Virginia left fielder Derek Fisher, who ranks No. 26 on MLBPipeline.com's Top 200 Draft Prospects list, went 2-for-4 with four RBIs and a walk and scored a run in the Cavaliers' 9-2 win over Arkansas. Virginia first baseman Mike Papi, No. 45 on the Top 200, went 0-for-3 with two walks an RBI and scored two runs as the Cavs eliminated the Razorbacks.
Oregon State left fielder Michael Conforto, who ranks No. 17 on the Top 200, went 1-for-4 and scored a run in the Beavers' 6-1 win over UNLV as the Runnin' Rebels were eliminated.
Louisville closer Nick Burdi, No. 34 on the Top 200, tossed a scoreless ninth while walking one and striking out one in the Cardinals' 4-1 win to eliminate Kentucky.
Pepperdine outfielder Aaron Brown, No. 120 on the Top 200, went 1-for-5 with an RBI as the Waves eliminated Cal Poly with a 10-6 victory.
Vanderbilt eliminated Oregon behind a brilliant pitching performance by right-hander Walker Buehler, who gave up two runs on six hits while tossing a complete game and striking out eight in the Commodores' 3-2 victory.
Indiana catcher Kyle Schwarber, No. 16 on the Top 200, went 2-for-4 with a run and an RBI in the Hoosiers' 10-7 loss to Stanford.
Baton Rouge Regional
Houston 9, Southeastern Louisiana 5
Southeastern eliminated
Houston 5, LSU 4, 11 innings
Bloomington Regional
Stanford 12, Youngstown State 4
Youngstown State eliminated
Stanford 10, Indiana 7
Charlottesville Regional
Arkansas 10, Bucknell 0
Bucknell eliminated
Virginia 9, Arkansas 2
Arkansas eliminated
Columbia Regional
South Carolina 9, Campbell 0
Campbell eliminated
Maryland 10, South Carolina 1
South Carolina eliminated
Coral Gables Regional
Miami 10, Bethune-Cookman 0
Bethune-Cookman eliminated
Miami vs. Texas Tech suspended in top of eighth inning with Texas Tech leading 1-0. Play to be resumed at 2 p.m. ET Monday.
Corvallis Regional
Oregon State 6, UNLV 1
UNLV eliminated
Oregon State 4, UC Irvine 0
Fort Worth Regional
Sam Houston State 9, Siena 2
Siena eliminated
TCU 6, Sam Houston State 1
Sam Houston State eliminated
Gainesville Regional
North Carolina vs. Long Beach State suspended in top of the seventh inning with Long Beach leading 5-4. Completion of suspended game at 12 p.m. ET Monday.
Second game of day postponed due to rain.
Houston Regional
Texas A&M 9, Rice 8, 10 innings
Rice eliminated
Texas A&M 3, Texas 2
Lafayette Regional
Louisiana-Lafayette 11, Jackson State 1
Jackson State eliminated
Louisiana-Lafayette 14, Mississippi State 8
Louisville Regional
Kentucky 8, Kansas 6
Kansas eliminated
Louisville 4, Kentucky 1
Kentucky eliminated
Nashville Regional
Oregon 11, Xavier 8
Xavier eliminated
Vanderbilt 3, Oregon 2
Oregon eliminated
Oxford Regional
Georgia Tech 4, Jacksonville State 2
Jacksonville State eliminated
Mississippi 2, Washington 1
Washington 4, Georgia Tech 2
Georgia Tech eliminated
San Luis Obispo Regional
Cal Poly 6, Sacramento State 5
Sacramento State eliminated
Pepperdine 10, Cal Poly 6
Cal Poly eliminated
Stillwater Regional
Cal State Fullerton 4, Nebraska 3
Nebraska eliminated
Oklahoma State 6, Cal State Fullerton 4
Cal State Fullerton eliminated
Tallahassee Regional
Alabama 6, Georgia Southern 0
Georgia Southern eliminated
Alabama 4, Kennesaw State 1
Matt Weber is a reporter for MLB.com. This story was not subject to the approval of Major League Baseball or its clubs.