Cashner may return to Padres this weekend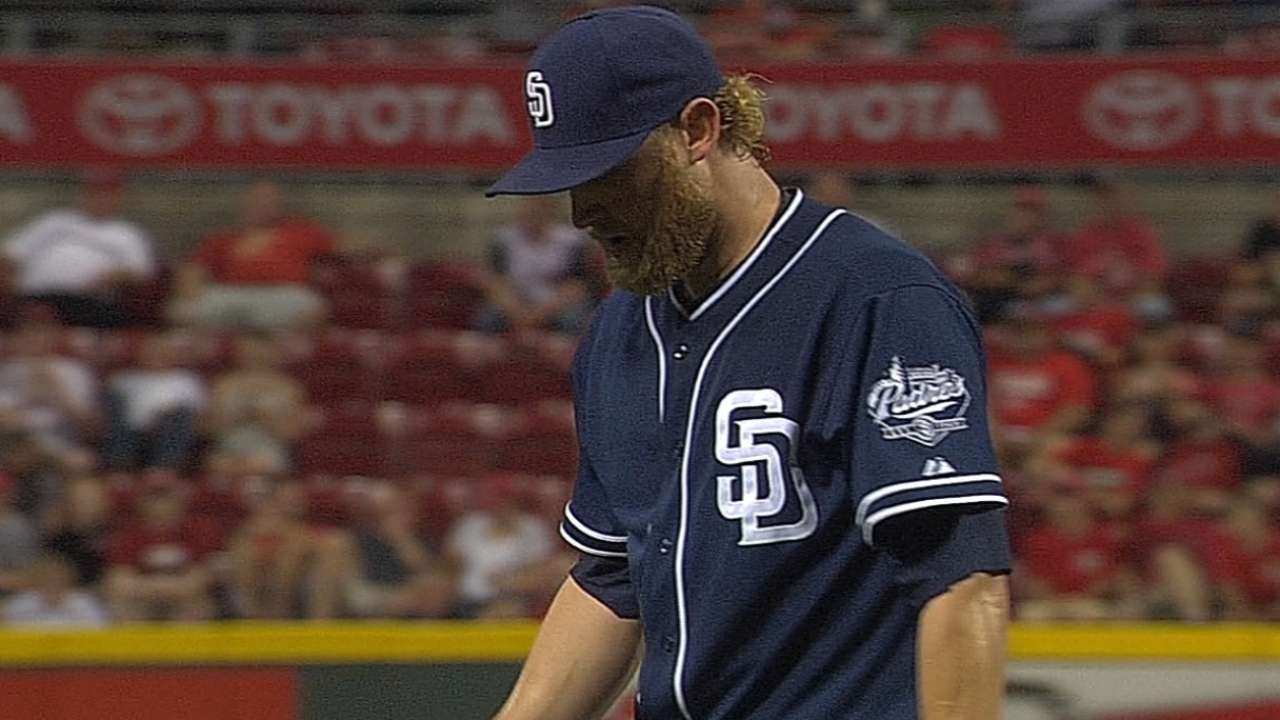 SAN DIEGO -- Padres ace Andrew Cashner is on track to return from the disabled list this weekend after throwing 65 pitches in a simulated game at Petco Park on Monday afternoon.
Manager Bud Black said he thought the right-hander threw the ball well as he continues to work his way back from a right elbow injury.
"He was turning the ball loose -- fastball was good, and he threw all of his pitches," Black said. "He's not that far removed from a Major League game. If he feels good and ready to go -- knowing Cash, he'll be honest with us -- I don't think another [simulated] game will be needed."
Barring any setbacks, that would put Cashner on track to start against the Nationals in this weekend's three-game home series.
Cashner has tinkered with his slider grip and release, which is suspected to have caused the initial pain.
"I'm just kind of moving my fingers on the ball where I can't wrap it, [so I] stay behind the ball," said Cashner, who reported no discomfort and hopes to throw six innings in his first start back. "Hopefully we don't miss a beat when I come back."
San Diego could use Cashner's steady hand at the top of the rotation. The team has cycled through seven other starters since Cashner started in a 2-1 win against the Reds on May 13, and it will use an eighth on Tuesday night when Jesse Hahn makes his Major League debut. An arm injury also struck lefty Robbie Erlin after Cashner went down, forcing the Padres to give starts to long relievers Tim Stauffer and Donn Roach as well as Triple-A starter Billy Buckner.
Cashner has a 2.35 ERA in nine starts and 57 1/3 innings, racking up 47 strikeouts while walking 17 batters. He's only given up more than two runs once but hasn't received much run support, leading to his 2-5 record.
Will Laws is an associate reporter for MLB.com. This story was not subject to the approval of Major League Baseball or its clubs.