Maybin, Medica still slowed by leg injuries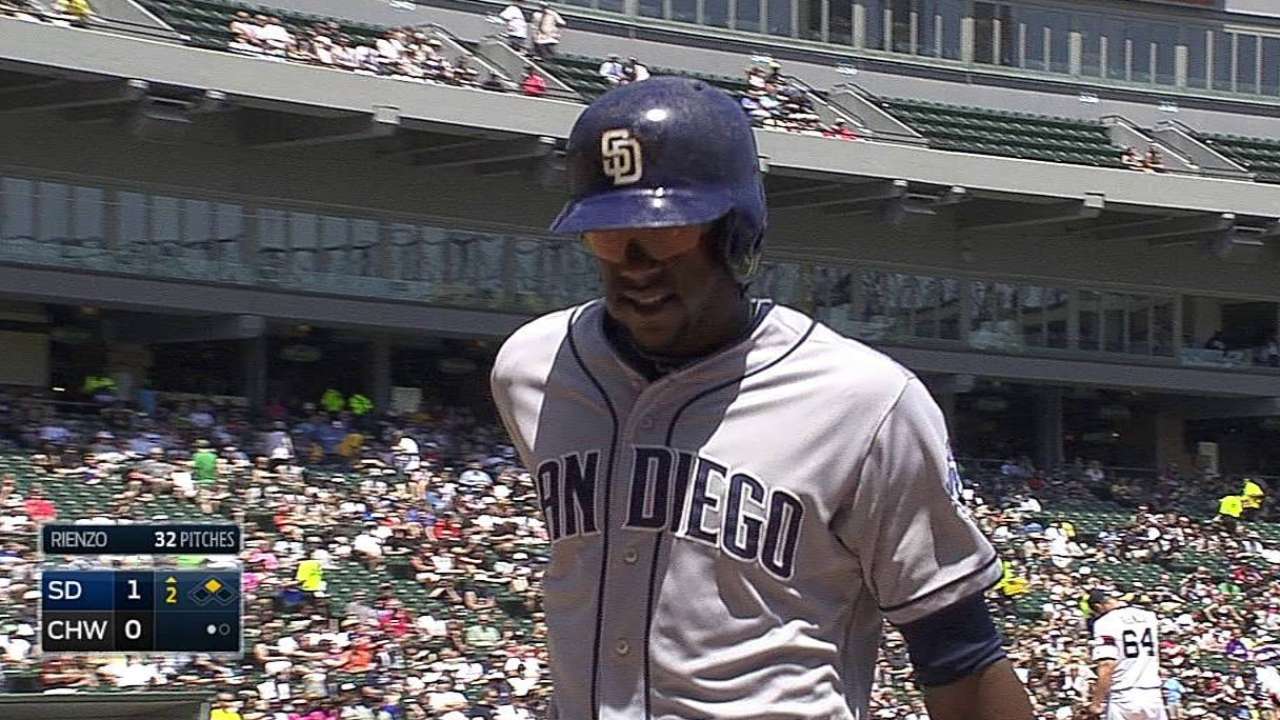 SAN DIEGO -- Padres outfielders Cameron Maybin and Tommy Medica were still considered day to day on Monday after sustaining leg injuries during San Diego's weekend series against the White Sox.
Medica, who left in the eighth inning of Sunday's game with a strained quad, appears closer to returning and was available to pinch-hit in Monday night's series opener with the Pirates at Petco Park. He's hitting .286/.327/.571 with three home runs and seven RBIs in 49 at-bats.
"He's gonna go through a few things this afternoon on the field and see what he can do tonight," manager Bud Black said. "But him being able to play defense or run the bases might be a little bit of a stretch. We're gonna see if we can use him in the batter's box and hit, and not put him in jeopardy of having any setbacks with the quad."
Maybin exited Saturday's game with calf soreness, which is still affecting him. The injury came just one day after he hit his first home run and picked up his first RBI of the season. He missed most of April with a torn bicep.
Will Laws is an associate reporter for MLB.com. This story was not subject to the approval of Major League Baseball or its clubs.