Sale's game plan remains simple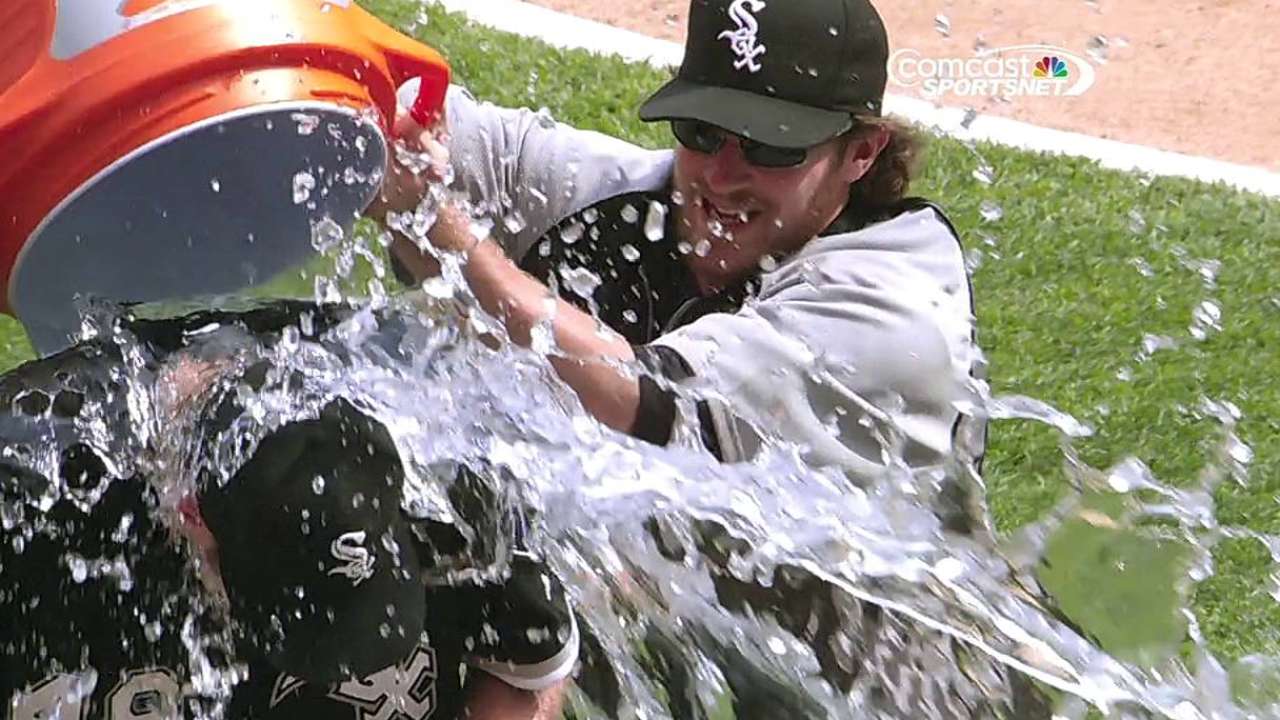 LOS ANGELES -- Add humility to the long list of attributes possessed by White Sox ace Chris Sale.
Sale stands at 5-0 with a 1.59 ERA over 45 1/3 innings this season, allowing only 19 hits and eight walks to go with his 52 strikeouts. Left-handed hitters are 0-for-32 against Sale, which leads to fewer left-handers facing him, and Sale going more to his changeup this season to neutralize right-handed hitters.
But when asked to explain his dominance coming on the heels of Sunday's two-hit victory over the Padres, Sale first defers to other top hurlers in the American League.
"I don't have near the body of work of some," Sale said. "You look at like [Toronto's Mark] Buehrle and like [Boston's Jon] Lester, those guys are up in the 80 innings range and 12 or 13 starts. So, if I get to that point, then it makes it a little bit more cool, if you will."
Aside from much better raw stuff, Sale isn't too different from his former mentor and teammate Buehrle. They both like to fill up the strike zone and work at a quick pace, challenging hitters and giving the defense a chance.
"That's the key, throwing quality strikes instead of quantity of strikes," Sale said. "For me, it's just staying on top of stuff, trying to throw as many strikes as I can and go as deep in the game as I possibly can.
"Nobody likes to stand out there for extended periods of time. You never see anybody except for Nolan Ryan go out there and not fill up the strike zone and be successful."
As far as the flexor strain in his left arm that sidelined Sale for five weeks earlier this season, it's definitely a thing of the past.
"It's almost like it never happened, other than the missed time," Sale said. "That's something that doesn't even cross my mind anymore."
Scott Merkin is a reporter for MLB.com. Read his blog, Merk's Works, and follow him on Twitter @scottmerkin. This story was not subject to the approval of Major League Baseball or its clubs.