Knee issue not expected to sideline Lynn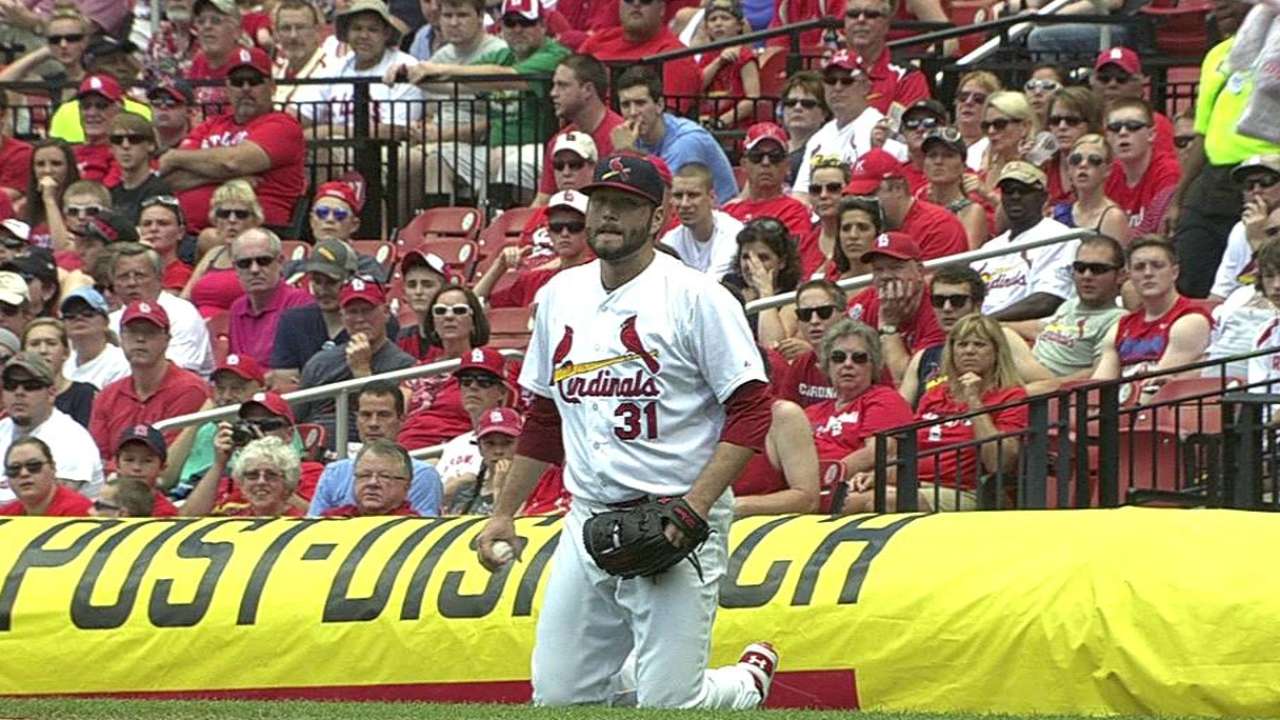 ST. LOUIS -- Lance Lynn paid the price for a first-inning out Sunday, when he hyperextended his right knee while planting it near first base at Busch Stadium.
The right-hander was evaluated prior to Monday's series opener against Kansas City despite saying he would be fine following the team's 8-0 loss to the Giants. Tests conducted by the Cardinals' training staff came back negative, and he is expected to make his next start.
Lynn allowed four runs in the first inning Sunday, three unearned after a one-out error. His day ended after 3 1/3 innings, allowing seven runs (four earned) on eight hits and four walks. It was the second-shortest start of Lynn's career.
"Yesterday was obviously a situation where he was having trouble even before that happened, trying to get things locked in," manager Mike Matheny said. "So it just compounded it."
Lynn downplayed the injury, but said it "didn't feel great." He didn't consider removing himself from the game, however.
"The only way I'm going to tell someone I'm coming out of the game is if I can't get the ball to home plate," Lynn said. "I got the ball to home plate, didn't I?"
Asked after the game if the hyperextension would keep him out, Lynn was confident he'd start Friday in Toronto.
"I'll be fine," Lynn said. "I'll be fine."
Alex Halsted is an associate reporter for MLB.com. This story was not subject to the approval of Major League Baseball or its clubs.