Byrd breaks bat on a swing and miss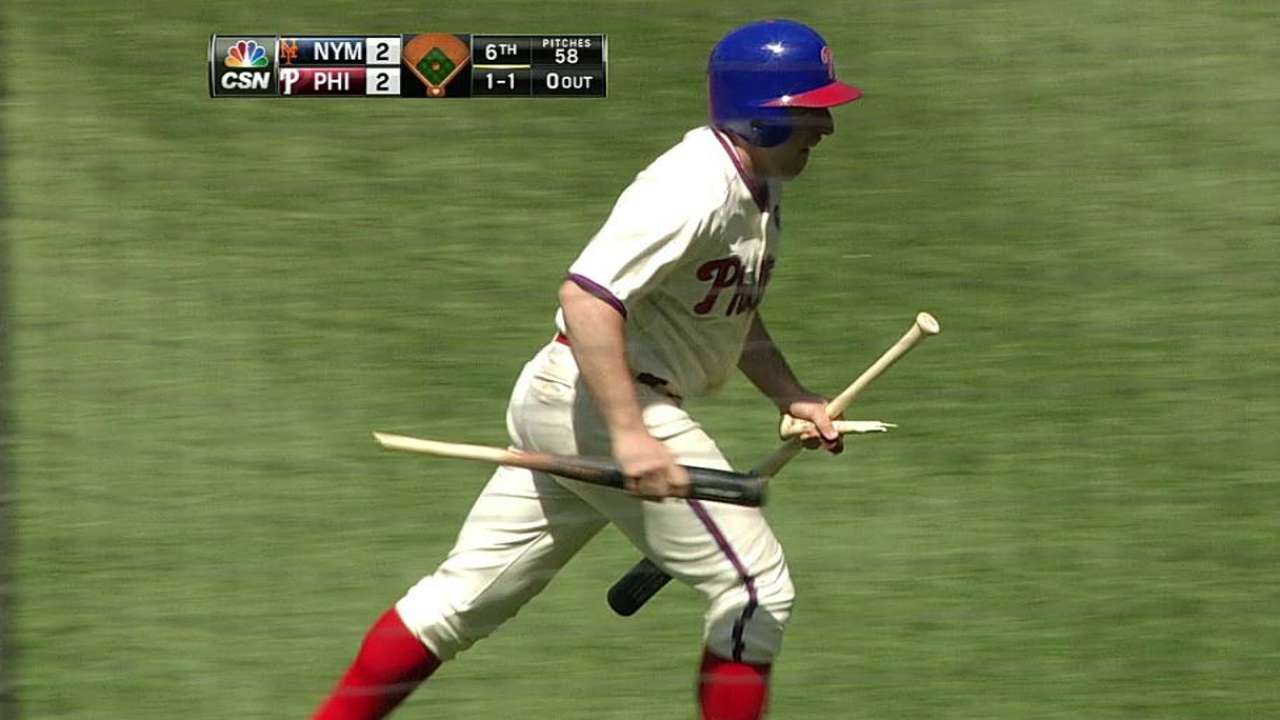 PHILADELPHIA -- Marlon Byrd did something unusual in the sixth inning Sunday afternoon at Citizens Bank Park.
He broke his bat simply by swinging it.
"It wasn't broken [before I came to the plate]," Byrd said Monday. "Whether or not there was a hairline [fracture] maybe on the inside that I didn't see, maybe that was a possibility. It wasn't broken. It was ash. I used it for over two weeks [in games]. If anybody knows anything about ash or maple, the density, there's more flex with ash wood. So over time it just finally gave."
Byrd has been using that same model bat since 2005, so one bad break doesn't bother him much.
"Only one other time did I see a hitter take a check swing and crack a bat," Phillies manager Ryne Sandberg said. "That was with an ash bat. It was Glenallen Hill [with the Cubs]. That was quite unbelievable."
Todd Zolecki is a reporter for MLB.com. Austin Laymance is a reporter for MLB.com. Follow him on Twitter at @jalaymance. This story was not subject to the approval of Major League Baseball or its clubs.