Butler moves to pinch role for two-game set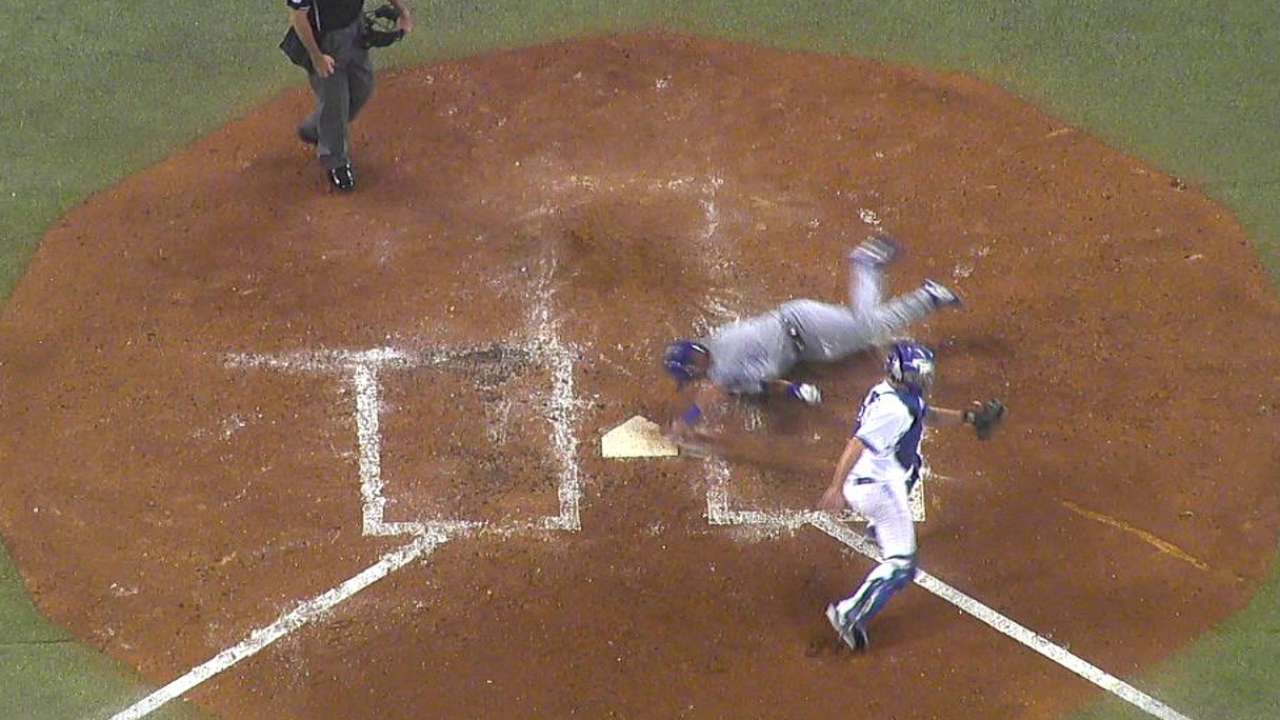 ST. LOUIS -- Eric Hosmer will play first base and Billy Butler will be a pinch-hitter off the bench in the two-game Interleague series at Busch Stadium.
The Royals lose the designated hitter in National League cities when the pitcher bats. Butler is the DH but also has played first base in the past.
No surprise that the left-handed-hitting Hosmer was in the lineup against right-hander Shelby Miller on Monday night. But Butler will be on the bench again Tuesday night, even though the Cardinals are starting a left-handed pitcher, Jaime Garcia.
"I'm going to play Hoz," Yost said. "You've got a Gold Glove first baseman there and Hoz is swinging the way Billy's swinging, so I'm not going to lose the defense for the same amount of offense."
Going into the series opener, Hosmer was hitting .271 with one homer, 23 RBIs. Butler was at .249 with one homer, 21 RBIs.
Dick Kaegel is a reporter for MLB.com. This story was not subject to the approval of Major League Baseball or its clubs.