Mets plan to mix and match in leadoff spot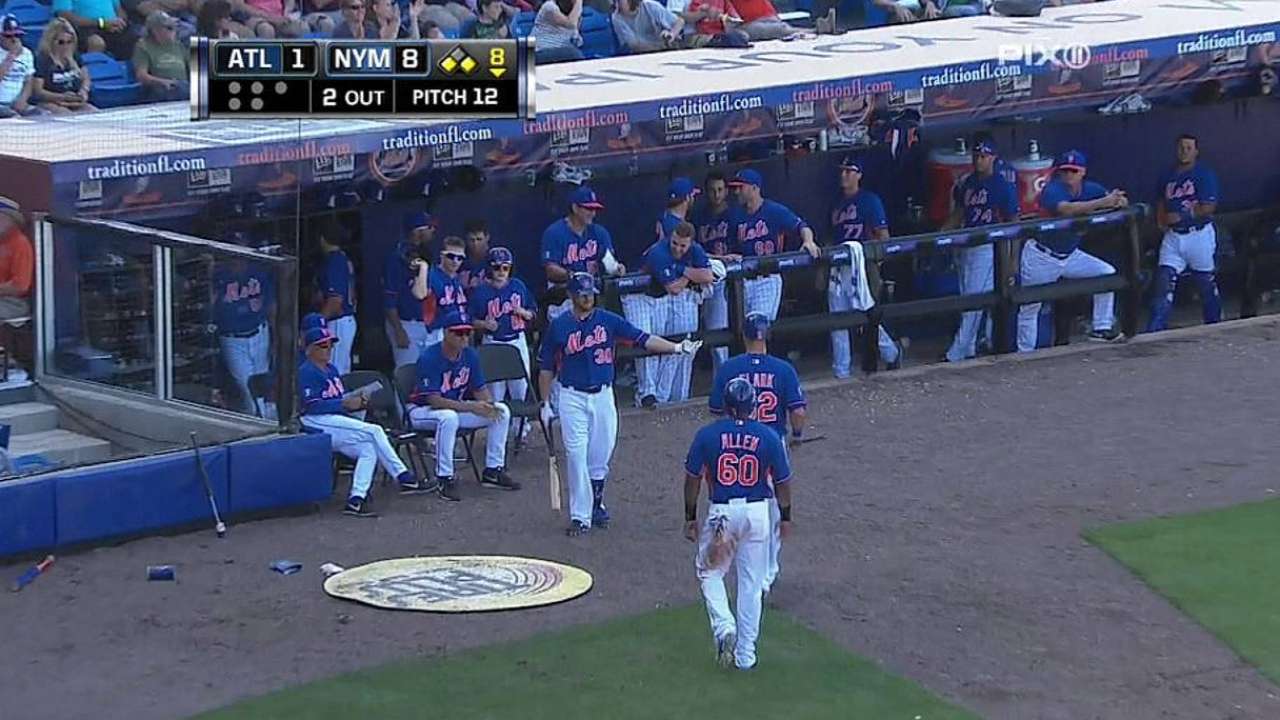 PHILADELPHIA -- Injured outfielder Juan Lagares' absence means the Mets, once again, are in search of a leadoff hitter.
Matt den Dekker filled the role Monday against the Phillies, but that is not a permanent solution. den Dekker will not play every day, meaning manager Terry Collins may have to mix and match his leadoff hitters the same way that he cycles his outfielders.
"We've got to figure it out," Collins said. "We've got to figure out who's going to lead off, and that will start tomorrow for sure."
Collins mentioned shortstop Ruben Tejada as one potential leadoff candidate, but Tejada is also not playing every day; he rested Monday in favor of Wilmer Flores. Chris Young could bat first against left-handed pitchers, but he is not an ideal choice vs. righties. None of the five Mets who do play almost every day -- Daniel Murphy, David Wright, Curtis Granderson, Lucas Duda and Travis d'Arnaud -- are obvious leadoff candidates, either.
That means the job could ultimately default to 40-year-old Bobby Abreu, who owns a .500 on-base percentage since May 25. But Collins plans to be careful not use Abreu more than two or three games in a row, limiting his functionality in that role. Until Lagares or Eric Young Jr. returns from the disabled list, Abreu, Chris Young, den Dekker and Tejada should all split leadoff duties in some capacity.
Anthony DiComo is a reporter for MLB.com. Follow him on Twitter @AnthonyDicomo. This story was not subject to the approval of Major League Baseball or its clubs.