Roenicke defends decision to send Herrera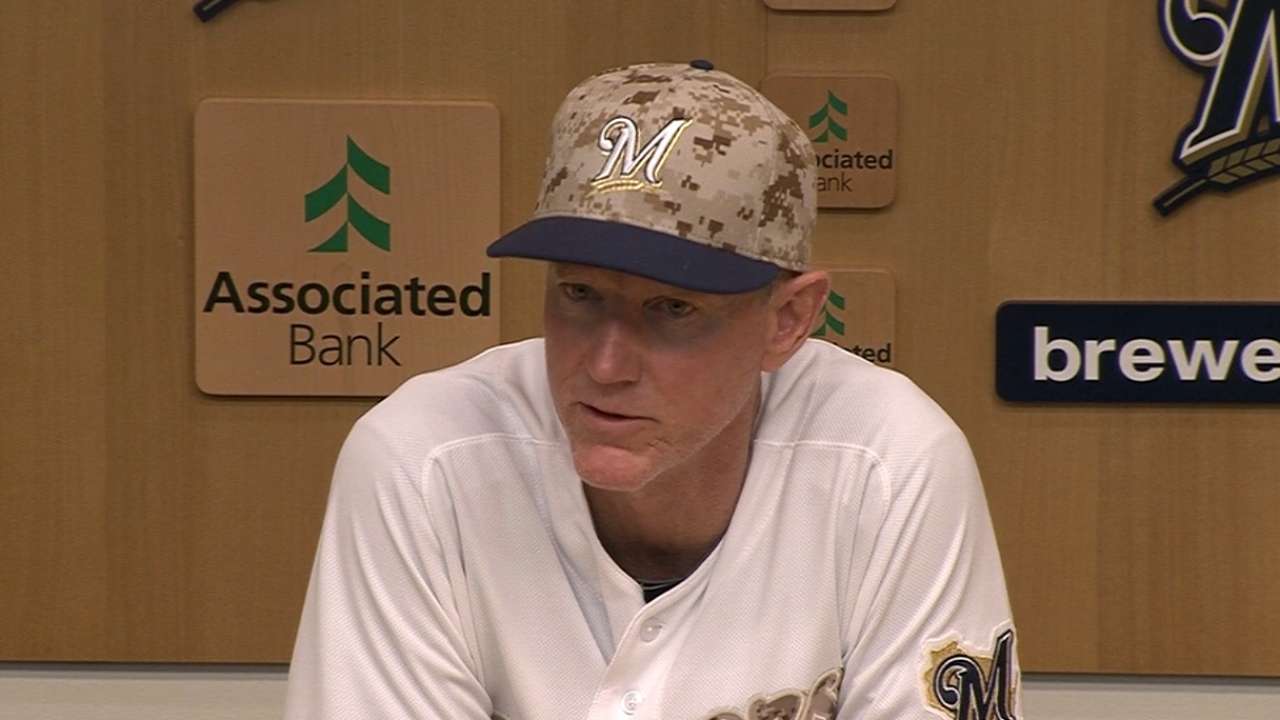 MILWAUKEE -- Brewers manager Ron Roenicke on Tuesday defended his decision to send Elian Herrera from third base in the ninth inning of Monday's 10-inning, 7-6 loss to the Orioles -- a play that resulted in a key inning-ending double play.
With the score tied at 6, the Brewers had Herrera on third and Carlos Gomez on second with one out. Mark Reynolds hit a soft liner that was caught by Baltimore shortstop J.J. Hardy, who easily doubled Herrera off third.
Herrera had broken to the plate when Reynolds made contact with the pitch.
"There's just no reason to not do it," Roenicke said. "The numbers aren't even close on what you should do. I know it comes up. I know it looks bad. I know people thought Herrera was at fault. He wasn't at fault.
"If you wait to see a ground ball, you're going to be out a lot, instead of being safe if you are going on contact."
Roenicke said the Brewers had run the contact play successfully many times since he began managing the team in 2011, and Monday night was the first time it had backfired.
"The line drive to the infield is the only play that can hurt you," he said. "If it's a ground ball and they're out easy at home plate you still have a runner at third base."
Joe DiGiovanni is a contributor to MLB.com. This story was not subject to the approval of Major League Baseball or its clubs.