McClendon honored to catch Wilkens' first pitch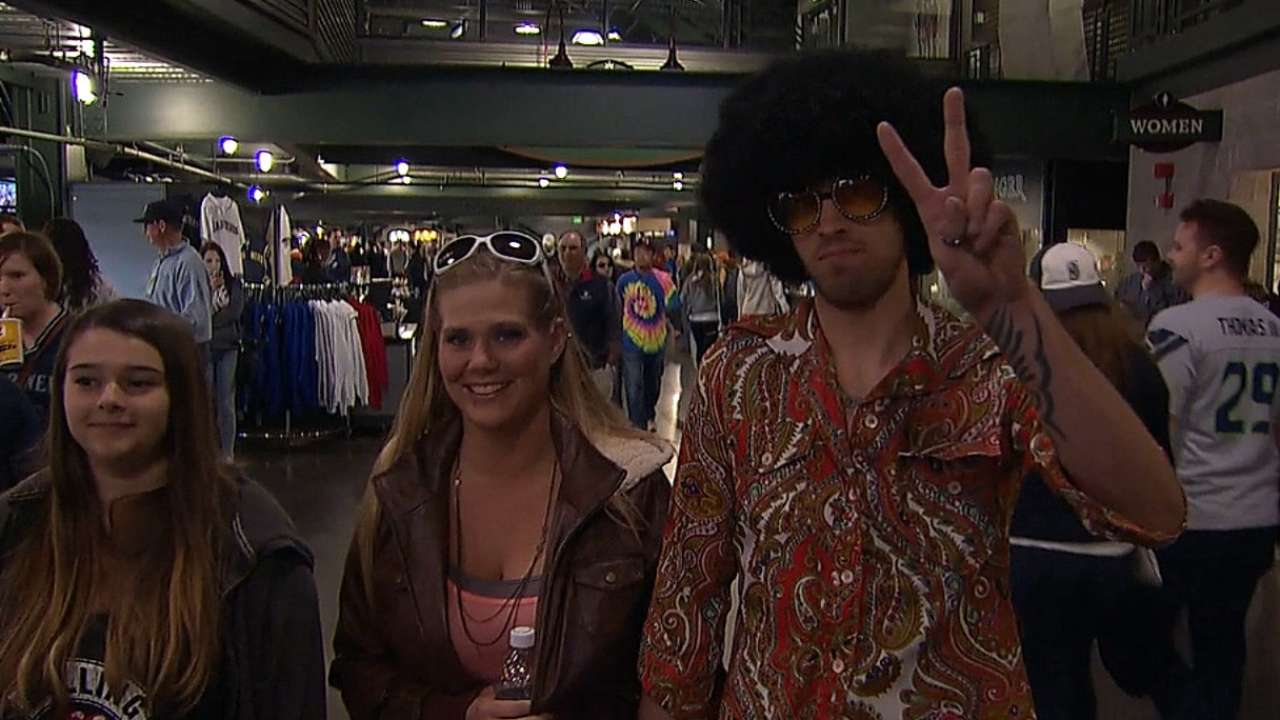 SEATTLE -- Lloyd McClendon is a big fan of Lenny Wilkens.
Growing up, McClendon admired the way Wilkens, who's been inducted into the Naismith Memorial Basketball Hall of Fame as a player and coach, conducted himself. He admired the way the former point guard coached and the way players responded to him.
So when Wilkens was honored Saturday on Turn Back the Clock Night by throwing the ceremonial first pitch, McClendon was there to catch it.
"Always a class act on the basketball court," McClendon said of Wilkens, who coached the Seattle SuperSonics to their first and only NBA championship in 1979.
McClendon doesn't know Wilkens personally but said after Saturday night's game he'd cherish the chance to sit down and talk with him.
"I think you take ideas -- you shape and form from human beings -- not from the coach but from the person," McClendon said Sunday. "I think if I'm smart, I can learn more than that than from X's and O's."
Adam Lewis is an associate reporter for MLB.com. This story was not subject to the approval of Major League Baseball or its clubs.