Georgia native Blackmon cherishes time at Turner Field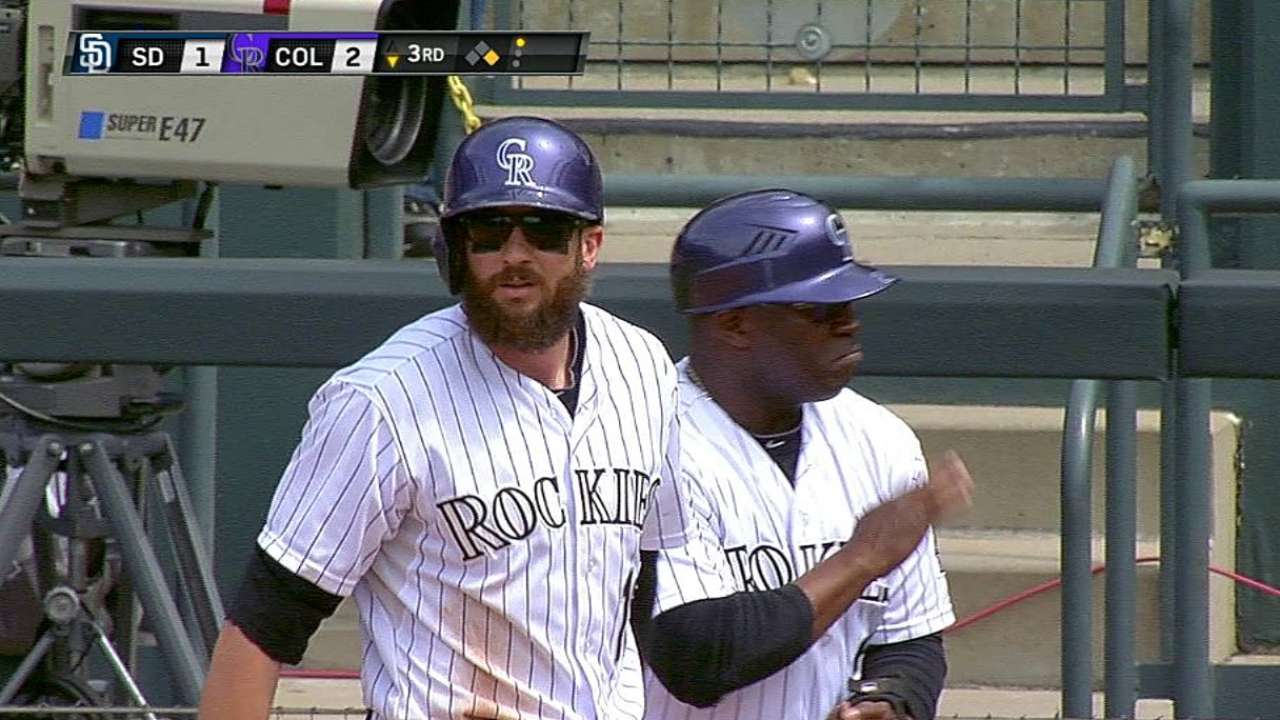 ATLANTA -- Growing up a Braves fan in Suwannee, Ga., Rockies outfielder Charlie Blackmon's path to the Majors was the stuff most young baseball fans who live in Georgia dream about.
During his days at North Gwinnett High School, Blackmon worked with private hitting coach Howie McCann, the father of former Braves catcher Brian McCann.
"I thought it was neat and definitely let me know that this guy knows what he's talking about," Blackmon said. "His son is such a good player and playing for the Braves and me growing up in Atlanta, it was a big deal for me."
Although Blackmon stopped working with the elder McCann as he moved on to Young Harris Junior College in mountainous northern Georgia before transferring to Georgia Tech in late 2006, he feels his time with the current Yankees backstop's father helped him become the hitter he is today.
"I'm much more aware of the fundamentals of my swing and I can make the adjustments a little quicker," Blackmon said. "He was one of those guys that helped me realize when your fundamentals are wrong, you need to notice what's going on and make the adjustment."
Once Blackmon became a Yellow Jacket, he got his first taste of playing at the park that hosted the team he grew up watching. Each year, Georgia Tech and the University of Georgia play a game under the lights at Turner Field.
Blackmon did not actually play at the Ted until 2008, finishing 2-for-4 in defeat, but he remembers the experience of being in the dugout and the clubhouse during his redshirt season with the Yellow Jackets in 2007.
"Really cool and different -- very different," Blackmon said. "Different atmosphere, different background and everything. It was cool to get to play here. I really enjoyed it."
Although Blackmon was able to give up his Braves fandom pretty easily when the Rockies made him their second-round selection in the 2008 First-Year Player Draft, some of his friends and family members who have come out to support him in this weekend's series against the Braves have had a tougher time.
"It depends on who you ask," Blackmon said, laughing. "A lot of them are torn between they want the Braves to do good and they want me to do good as well, but a lot of Braves fans in the family and friends. Big time."
Joe Morgan is an associate reporter for MLB.com. This story was not subject to the approval of Major League Baseball or its clubs.