Twins shuffle lineup for series finale vs. Giants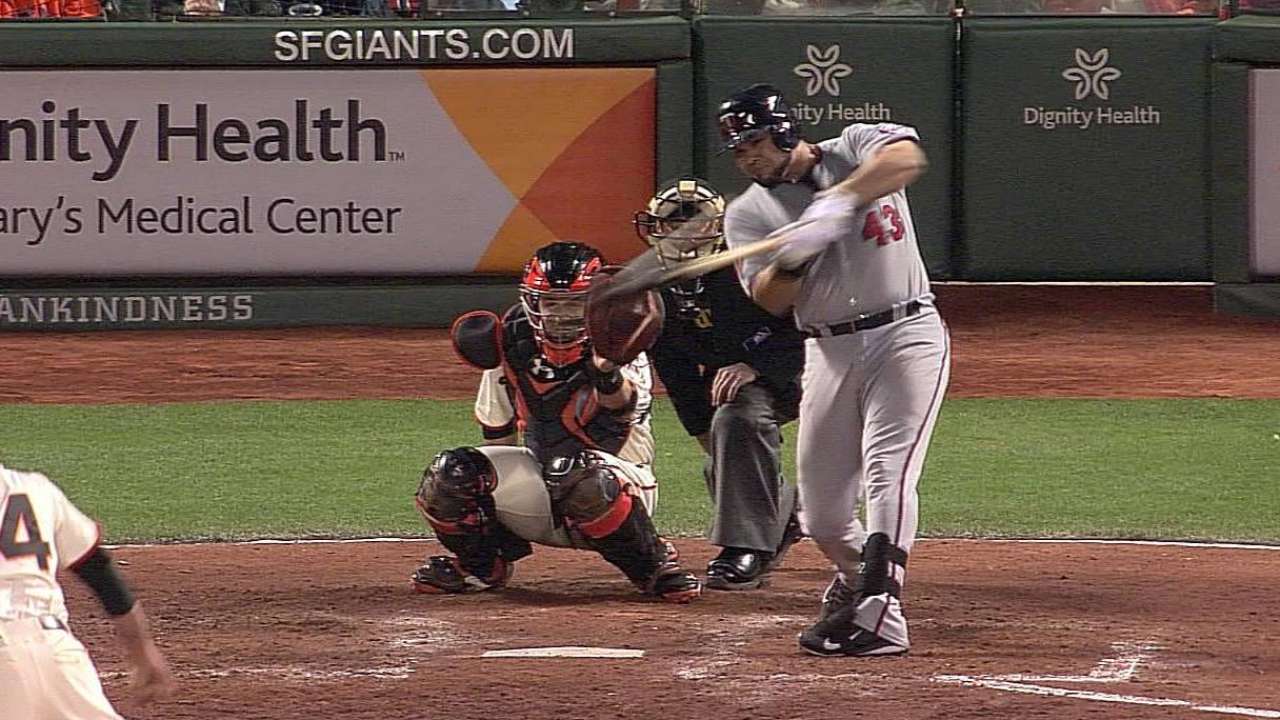 SAN FRANCISCO -- After seeing his team score just two combined runs in the first first two contests of the series against the Giants, Twins manager Ron Gardenhire made some switches to his lineup on Sunday.
But the skipper also suggested other methods to get the offense going.
"You have to find ways," Gardenhire said. "You have to ad-lib a little bit, drop a few bunts down, make something happen."
Eduardo Nunez earned his first start of the series in left field, batting fifth, while utility man Danny Santana received his second start of the year in center. Though Gardenhire said he looks forward to seeing the speedy Santana fly around the expansive center field at AT&T Park, he also had another reason for putting the 23-year-old in the lineup.
"It's Mother's Day in the Dominican [Republic]," Gardenhire said. "The kid is ready to do something big. Put him in."
Alex Espinoza is a contributor to MLB.com. This story was not subject to the approval of Major League Baseball or its clubs.