Adrianza enjoys playing with father in stands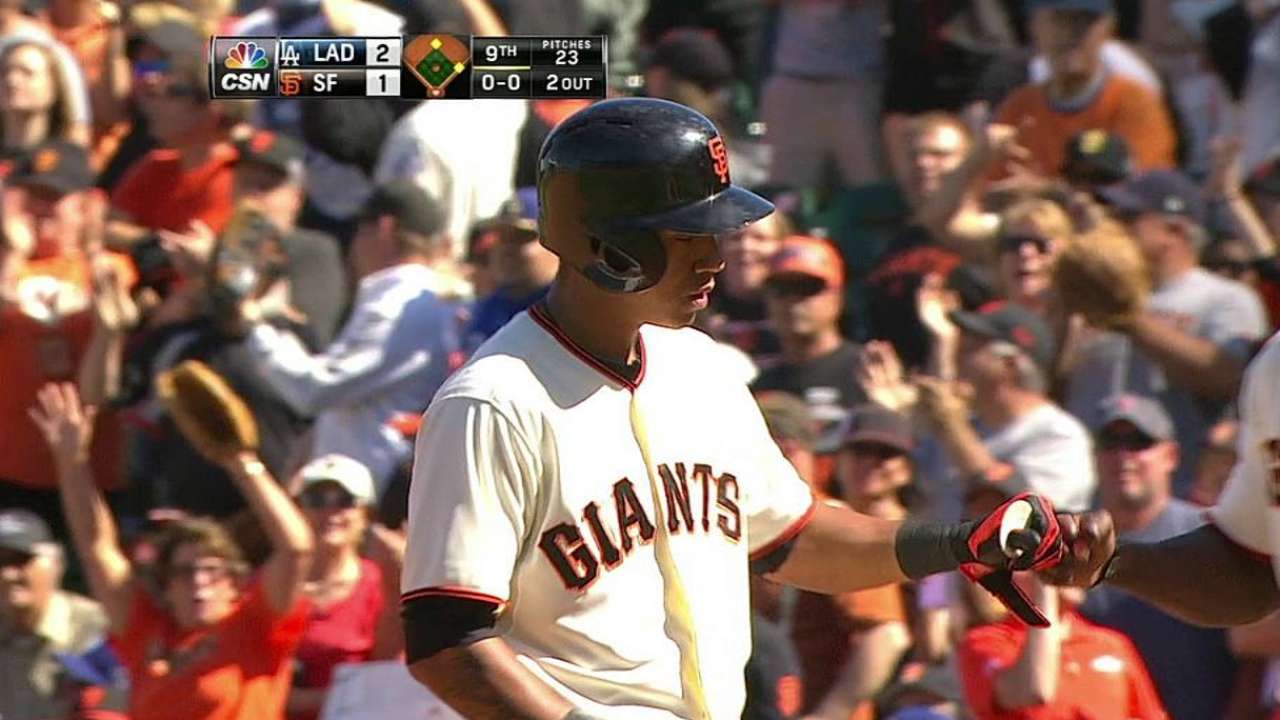 SAN FRANCISCO --- Ehire Adrianza's biggest fan, who's also his most important coach, has been in the stands at AT&T Park.
Adrianza's father, also named Ehire, made the trip from the family's native country, Venezuela, to see his son play at the Giants' home park.
"He's excited," the younger Ehire said. "He walked all around the stadium, took pictures with the Willie Mays statue."
The elder Ehire also got on the field during batting practice. He works as a scout and continues coaching his son through the years.
The infielder's wife and their 22-month-old daughter have been showing Ehire's dad around the city since he arrived during the previous homestand.
It's been a special time for the infielder, who was first called up from Triple-A last September. This season, he's batting .158 in 29 games, mostly in pinch-hitting opportunities.
"I'm very excited because he's always been my teacher," Adrianza said. "Last year, he wasn't able to come. Now, thanks to God, he had the chance to make it."
Willie Bans is a contributor to MLB.com. This story was not subject to the approval of Major League Baseball or its clubs.