Thornton reflects on White Sox tough 2013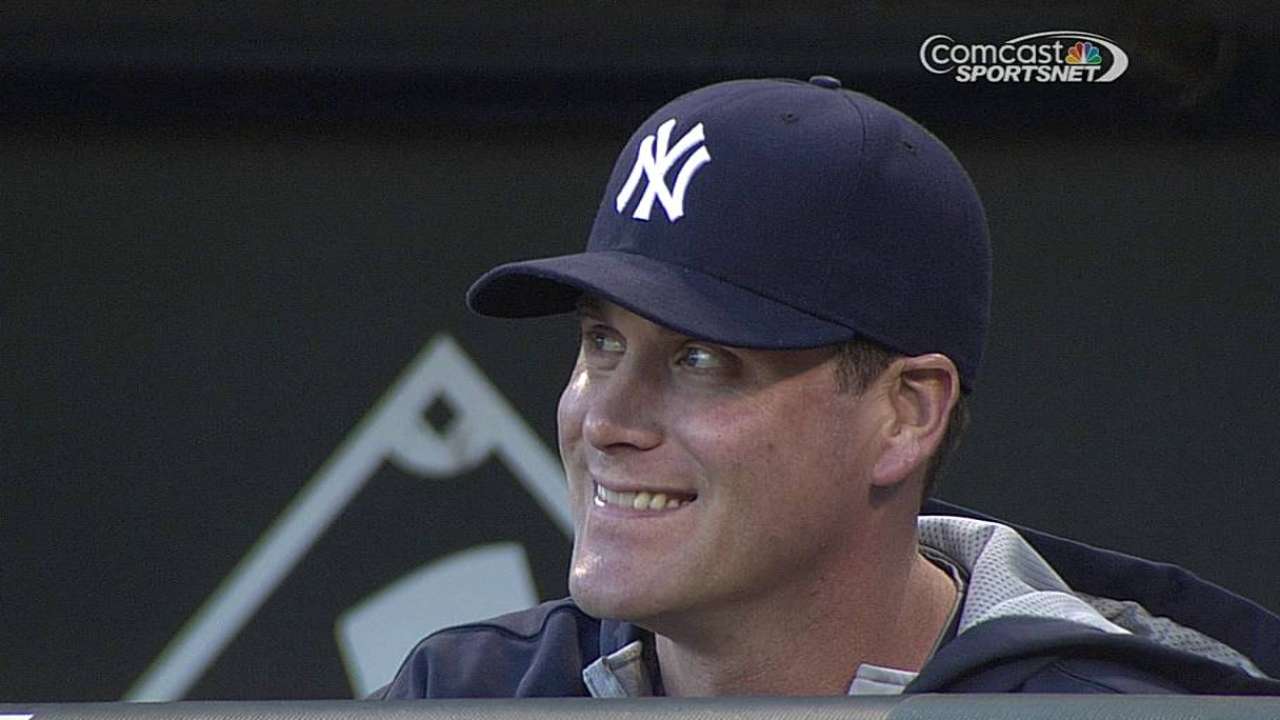 CHICAGO -- The reshaping process for the 2014 White Sox and beyond executed by general manager Rick Hahn actually began in 2013, with the first move coming via a trade of Matt Thornton to Boston before the All-Star break. Thornton was back in town this weekend with the Yankees, whom he joined as a free agent this past offseason on a two-year, $7 million deal.
Thornton's '13 season ended on the highest note, winning a World Series title with the Red Sox. But he still remembers the tough times endured by the 99-loss White Sox team, although he was only there for half a season.
"It was one of those runs where everything went wrong," Thornton said. "We pitched one game and didn't hit. If we hit, we didn't pitch. If we hit and pitched, we didn't play defense.
"Bad baserunning, missing cutoff men. It was everything. It was hard to stomach. It really was. It would wear you down and it was exhausting. Instead of finding a way to win, they were finding a way to lose. That's something you can't ever put a finger on in this game. It happens."
That rough '13 showing has turned into an uplifting turnaround through the start of the '14 campaign for the South Siders. Thornton, who was honored by the White Sox with a video tribute Friday for his time in Chicago, is happy to see his friends and former teammates doing well.
"I'm a baseball fan. I love the game of baseball and I watch the game of baseball," Thornton said. "I have a lot of good friends over on that team, too.
"Whenever I can, I'll catch a bit of their games here and there. Definitely an exciting team. You see what [Jose] Abreu has done so far, [Adam] Eaton at the top of the lineup, Alexei [Ramirez] and Dayan [Viciedo] having good years, I'm happy for those guys."
Scott Merkin is a reporter for MLB.com. Read his blog, Merk's Works, and follow him on Twitter @scottmerkin. This story was not subject to the approval of Major League Baseball or its clubs.