LeBlanc looking forward to big league opportunity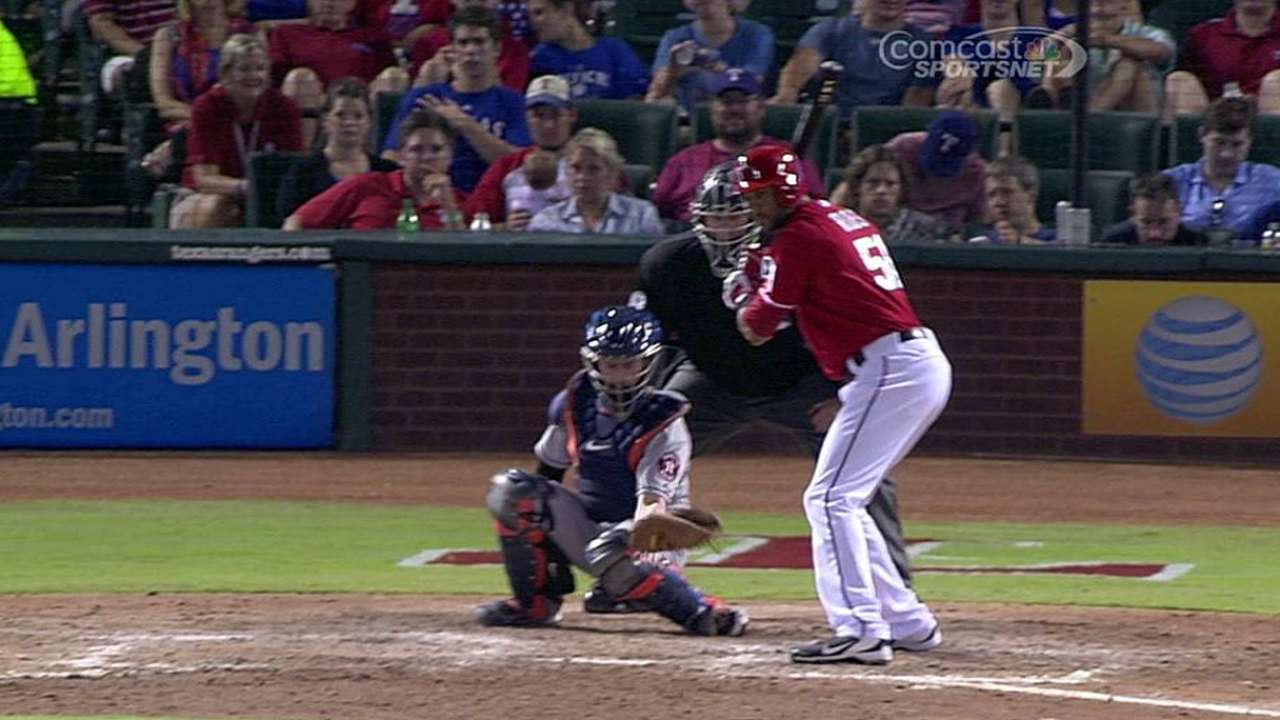 ANAHEIM -- Wade LeBlanc, a versatile lefty with 96 games worth of Major League experience for the Padres, Marlins and Astros, was delighted to learn Saturday night that he'd be riding the Salt Lake shuttle to the big time with the Angels.
To make room for LeBlanc, who is capable of starting or relieving, the Angels dispatched Matt Shoemaker, one of their most productive starters of late, to Triple-A Salt Lake. The right-hander can rejoin the Angels after 10 days unless an injury allows for an earlier return.
A bullpen depleted by a heavy workload in a 7-4 loss in 13 innings needed a fresh arm, and LeBlanc, 29, was more than eager to fill that or any other role for manager Mike Scioscia.
"I've been throwing the ball well," said LeBlanc, whose most recent start was on Wednesday for the Pacific Coast League Bees. He was 5-1 with a 3.69 ERA in nine games, all as a starter, in the hitter-friendly league, notching 43 strikeouts in 53 2/3 innings.
"I can be a swing man," LeBlanc said. "I have some experience throwing out of the bullpen. I had done that for a couple of years. I'm comfortable doing anything. You learn as you go."
LeBlanc, from Lake Charles, La., was taken by the Padres in the second round of the 2006 First-Year Player Draft. He had tastes of the Majors in '08 and '09 as a starter, and he produced his best season in '10, going 8-12 with a 4.25 ERA in 26 appearances, all but one as a starter. He had 110 strikeouts in 146 innings, both career highs.
He joined the Marlins' organization in 2012 and divided time between Miami and Houston last season. LeBlanc is 20-32 in the Majors with a 4.51 ERA.
"LeBlanc has length in him," Scioscia said. "We're going to have to evaluate where we are. We need him [in the bullpen Sunday] and probably [Monday]. This is a reaction to the game that we played [Saturday] night and the eight innings the bullpen had."
Scioscia described LeBlanc, at 6-foot-3 and 215 pounds, as "a lefty who spots his fastball, has offspeed stuff and gives us a combination of length and functionality." He gives the manager a second southpaw option out of the bullpen along with Sean Burnett.
Shoemaker's vacated rotation spot comes up Thursday when the Angels will be wrapping up a four-game series in Seattle. Scioscia indicated that he has options, and how LeBlanc is used in the next four games would determine his availability for a Thursday start.
Signed as a Minor League free agent in November, LeBlanc spent Spring Training getting comfortable with his new teammates and doing everything he could to impress Scioscia and pitching coach Mike Butcher with his skills and his attitude.
"Obviously, you're trying to make the team at some point," LeBlanc said. "I'm really happy to have this opportunity."
Lyle Spencer is a reporter for MLB.com. This story was not subject to the approval of Major League Baseball or its clubs.