Shields honors the military every day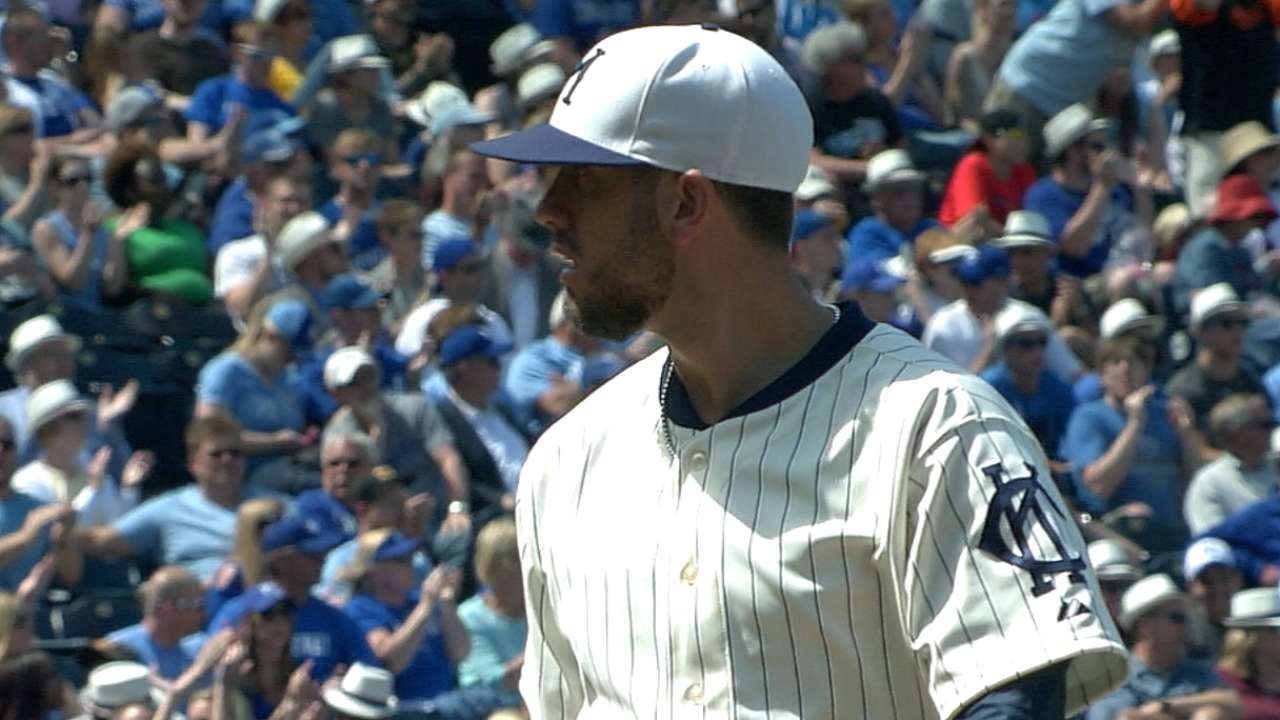 ANAHEIM -- The Royals will mark Memorial Day on Monday by wearing camouflage jerseys and hats against the Astros, and the first 10,000 fans at Kauffman Stadium will receive white jerseys with camouflage lettering. Right-hander James Shields said it's a special day to honor the military -- but so is every day.
"For us as players, me in particular, these guys are my heroes," Shield said Sunday. "All the sacrifices they've made and continue to make enable us to do what we do as entertainers. I'm glad every day, around baseball, we honor the military. They deserve it. Every day we do that is special. It never gets old. I get the same feeling each Memorial Day."
Members of the military will be honored throughout the game through the Buck O'Neil Legacy Seat and Our Heroes program. Fans are encouraged to be in their seats by 6 p.m. CT for the special Armed Forces Night program. Special ticket pricing will be available for members of the military and their families. For more information, visit royals.com/military.
Earl Bloom is a contributor to MLB.com. This story was not subject to the approval of Major League Baseball or its clubs.