Farrell reiterates confidence in Miller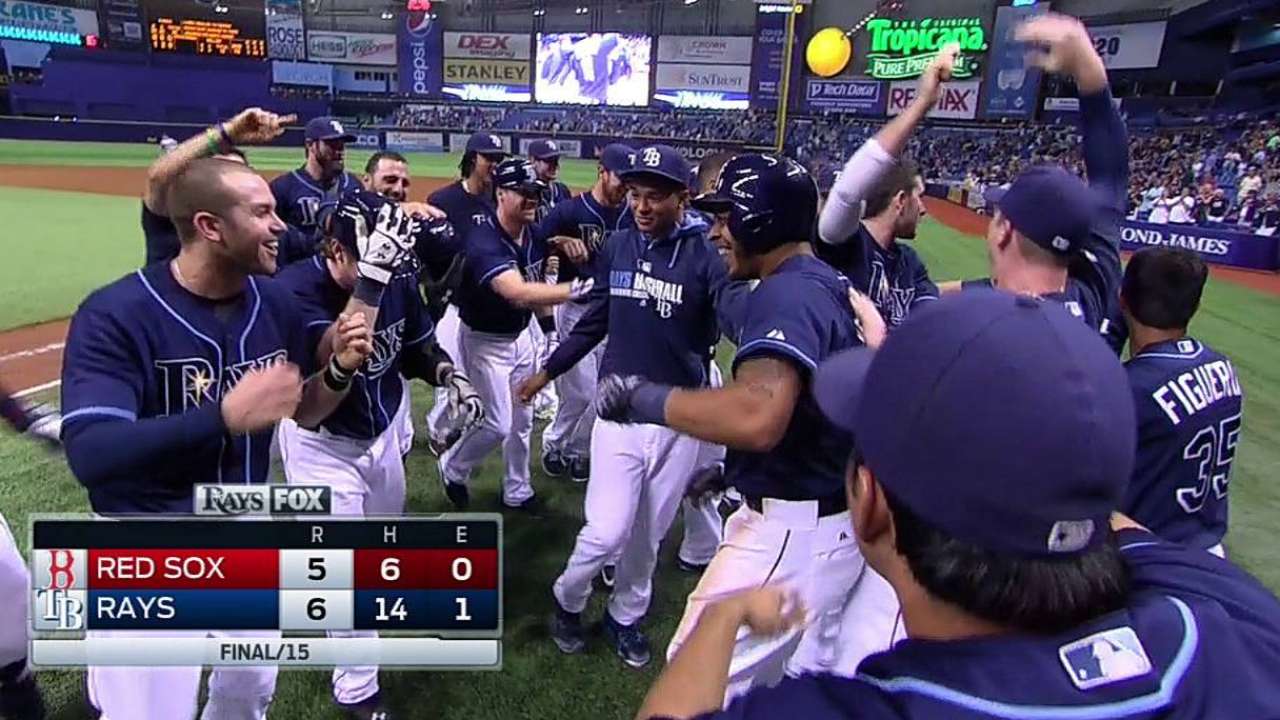 ST. PETERSBURG -- Though Andrew Miller was the losing pitcher during four walk-off losses in a span of 12 days, Red Sox manager John Farrell expressed confidence in the lefty reliever.
"We spoke before we came out on the field today," said Farrell. "Just wanted to give him my view from the dugout and [we're] seeing the physical stuff is still there. It's consistent with what it had been through a real strong stretch. Yet the confidence in him remains because he's in those key moments late in the game.
"And yet you can't look past the four walk-offs and he's on the short end of that. We've got to find ways, like with anyone, to continue to rebuild some confidence."
As for Miller's throwing error that lost Saturday's game, it was a quirky play that probably won't happen again for the rest of the season.
Shortstop Jonathan Herrera was supposed to cover second, but Dustin Pedroia wound up moving toward the bag. Pedroia got there too late.
"What happens in that is Herrera has coverage. But he has to come off of that if that hop goes over Miller -- he's got to come in and charge that ball," said Farrell. "So the fact is Miller makes a good play where he jumps and leaps, but that leaves Herrera a little bit in no-man's land. And by the time Pedey read the play and adjusted to become the coverage guy, the throw's already going past second base.
"Unfortunately, that's the in-between hop that the pitcher makes a play when the shortstop's not anticipating it."
Ian Browne is a reporter for MLB.com. Read his blog, Brownie Points, and follow him on Twitter @IanMBrowne. This story was not subject to the approval of Major League Baseball or its clubs.