Valuing doubles, Marlins hitting more homers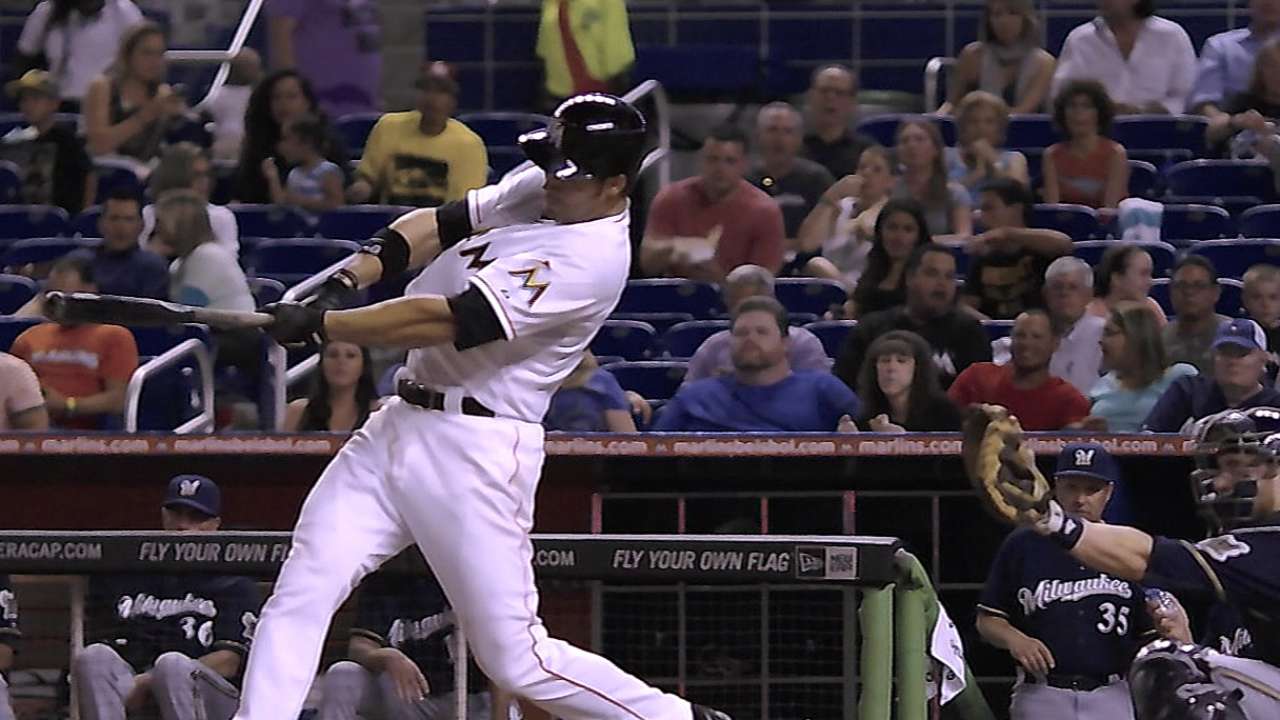 MIAMI -- Setting off the colorful 73-foot home run sculpture in center field should not be the objective for batters at spacious Marlins Park.
The Marlins' approach to one of the most spacious stadiums in the big leagues, as outlined by Garrett Jones, is to think small and see if bigger things happen.
"I think we're a better team when we think doubles in the gap, line drives up the middle, and keeping our line-drive approach," first baseman Garrett Jones said. "We're going to do more damage that way and score more runs that way than trying to hit home runs every time."
The Marlins have indeed hit their share of home runs at home, in a vast contrast from 2013, when the club struggled for runs in general. A year ago, Miami hit just 36 home runs at home, and 95 overall.
The Marlins have improved their offense, and Jones was one of the additions to provide some power from the left side.
"We definitely have power," Jones said. "I think we're more of a doubles, gap team that's going to hit some home runs. We've got some strong guys and guys who can hit the ball out of the park on a mistake pitch."
Giancarlo Stanton's immense power gets the most attention. Rightfully so, as the slugger paces the National League with 14 homers, with nine in Miami.
But Jones and Marcell Ozuna have each chipped in with eight. Jarrod Saltalamacchia has chipped in with six, and Derek Dietrich has five.
The Marlins will be counting on run support to help a young rotation, which is now without ace Jose Fernandez.
"For us it is about remaining consistent and having consistent at-bats, and trusting our pitchers," Jones said. "They're keeping us in a lot of ballgames, overall. It's up to us to manufacture runs -- have good at-bats, and manufacture runs any way we can."
Steve Dorsey is a contributor to MLB.com. This story was not subject to the approval of Major League Baseball or its clubs.