Power hitters willing to deal with shifts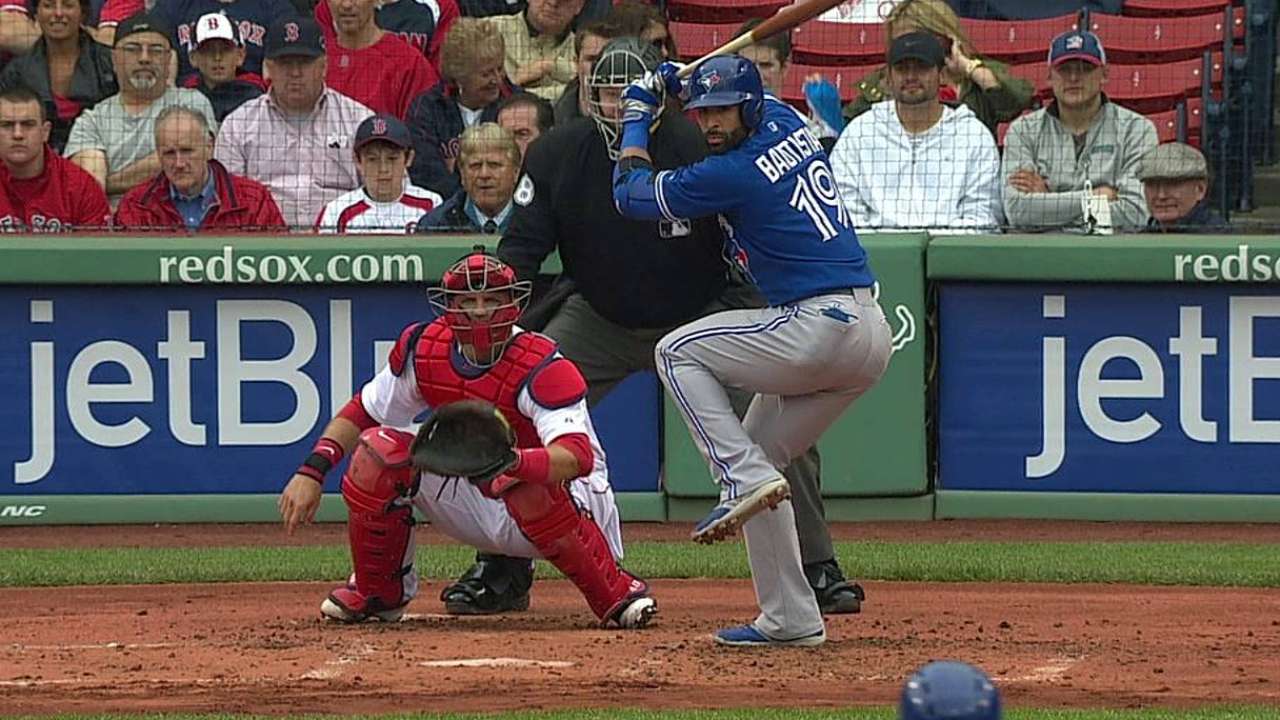 TORONTO -- Blue Jays hitters are showing a willingness to sacrifice power for placement, and it's paying off with runs, according to hitting coach Kevin Seitzer.
With defensive overshifts becoming increasingly common, power pull hitters such as Jose Bautista and Edwin Encarnacion often find opposing second basemen shading them up the middle, or face a left side of an infield that's manned by three defenders instead of two.
So to avoid hitting into the shift, they're hitting around it. Seitzer said if a soft single or a chopper the other way leads to a run, it doesn't matter.
"I tip my hat to [Encarnacion] the other day in Boston. He's having a multi-homer game, and he's a guy who's completely locked in," Seitzer said. "And yet he recognizes a situation where the shift is on and he has a chance to knock in the run. And he shoots it through the right side."
Encarnacion and Bautista have both shown the willingness to go the other way instead of pulling the ball, which has impressed Seitzer.
Seitzer said the entire team has the ability to do hit the ball up the middle and take it the other way, and it's been a focus during batting practice.
"It's something I've always felt important to establish," Seitzer said. "We work on that every day. First round in batting practice, it's two bunts and seven [opposite-field hits]. Gets the hands working and lets the ball travel, and it gives them the confidence of seeing the ball go the other way on a line. As you continue to work on it every day, you start to build confidence that you can do it in a game."
Jamie Ross is an associate reporter for MLB.com. This story was not subject to the approval of Major League Baseball or its clubs.