With minor adjustments, Seitzer boosts hot offense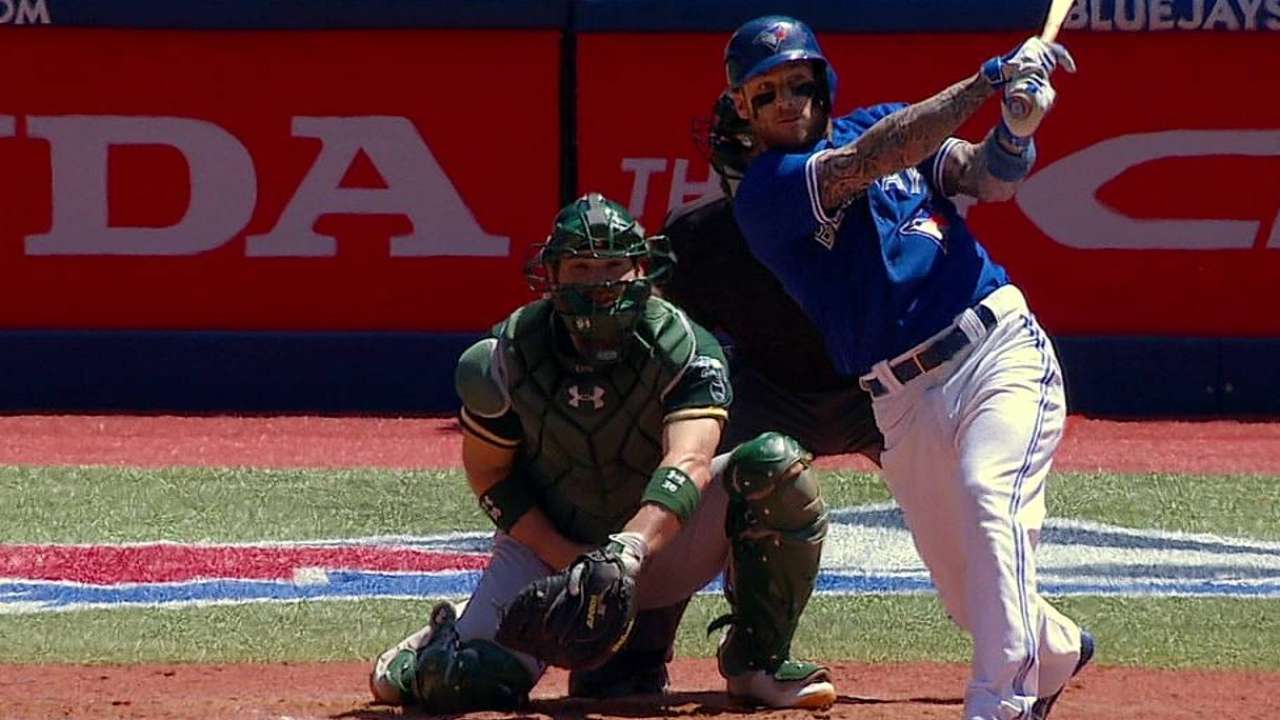 TORONTO -- Kevin Seitzer has been a Major League hitting coach for three organizations over five seasons since 2006, and the '14 Toronto Blue Jays might be the most talented group he's worked with yet.
"This is one of, if not the top group I've ever had, with pure talent and proven hitters that have been around for a long time," said Seitzer, who joined the Blue Jays in the offseason after spending 2009-12 with the Royals. "Jose [Bautista], Eddy [Encarnacion], and Jose Reyes as well. They've got a proven record getting it done, year in year out."
Offense has been a notable strength this season, although Seitzer doesn't take credit for any of his hitters' successes at the plate. He said he only helps with minor tweaks and adjustments when needed, and for the most part, he lets the guy at the plate do his thing.
Whatever Seitzer and Blue Jays are doing lately, it's working. Toronto's bats are red hot in the month of May. They lead all Major League teams with 37 home runs this month, and they top the American League in runs (137), home runs (40), slugging percentage (.479), extra-base hits (106) and OPS (.809) since April 27. They also boast the only positive run differential in the AL East (plus-21).
The team has gotten contributions from up and down the lineup most of the season, but players such as Juan Francisco and Encarnacion have really caught on in May to push the club's offense to new heights. Francisco homered eight times this month entering Sunday, while Encarnacion has smacked 13 after going yard only twice in April.
Though players such as Adam Lind and Melky Cabrera round out as solid of a batting order as they come in the AL, the team can still reach greater heights, Seitzer said.
Seitzer points to Brett Lawrie as a young player whose offense is still a work in progress.
"He's full of talent," said Seitzer. "He's still young, 23 years old, learning the pitching and making adjustments throughout the big league season and he's coming along great. So even though his numbers aren't where he wants them or where we want them, the quality of at-bats he's been having, I take my hat off to him. Especially after how slow he started, he's just been phenomenal."
Jamie Ross is an associate reporter for MLB.com. This story was not subject to the approval of Major League Baseball or its clubs.