Black hopes new delivery can help Mets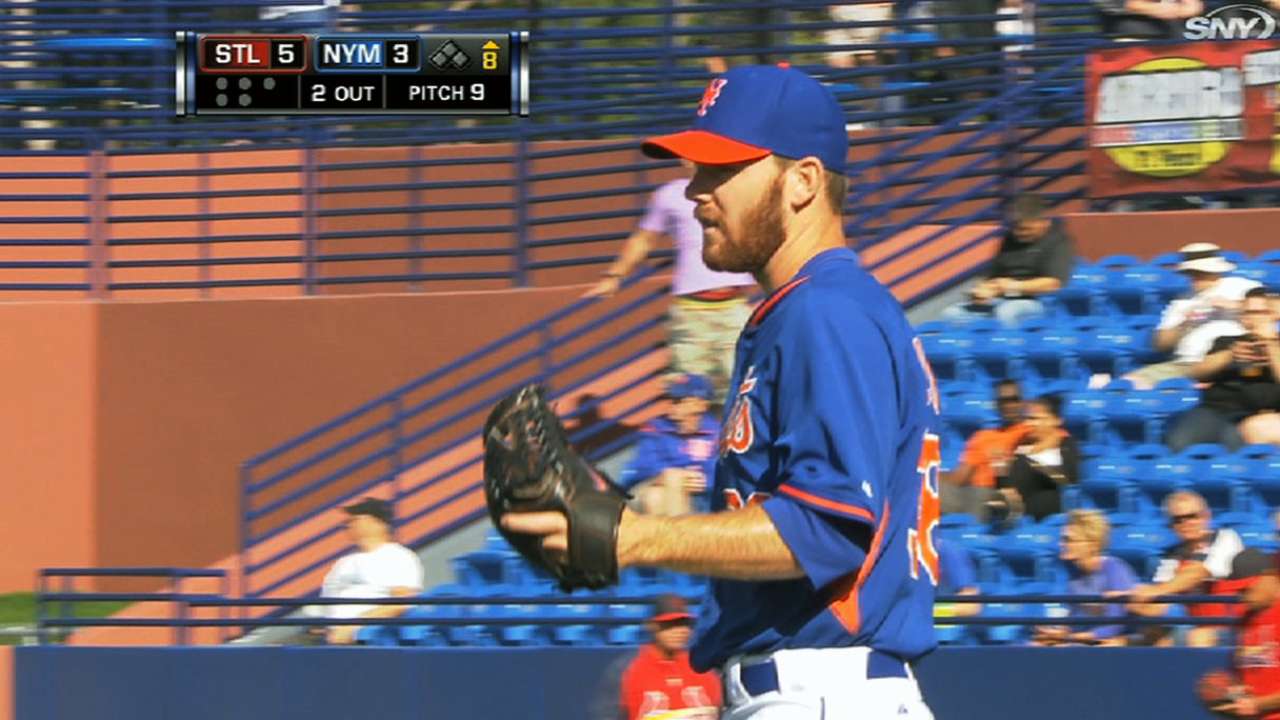 NEW YORK -- Vic Black's stay in the Majors lasted only a day, but armed with a slightly new delivery and an ability so far this season to prevent runners from crossing the plate, he's hoping to make an impact the next chance he gets.
"One day is better than no days," Black said with a smile on Sunday. "Whether or not I stay is up to [the Mets' brass] but I'll definitely try to make it as hard on them as possible."
Black was with the Mets as the 26th man for their doubleheader against the D-backs, up from Triple-A Las Vegas where he posted a 1.45 ERA and 1.55 WHIP in 18 2/3 innings.He was sent back down after the doubleheader.
After dealing with a neck issue that kept him out of action for about a week early last month, Black changed his delivery. Instead of standing narrow and holding his hands at his chest in the set position, he now keeps his feet about four feet apart and has his hands down at his waist.
The new form is a return to the way Black threw before Mets pitching coach Dan Warthen had him change last September.
It hasn't solved Black's control issues -- he has issued 17 free passes with Las Vegas -- but it did give him some velocity back.
"I still walk guys. That's not a surprise," Black said. "My job is to get outs [and] not let runs score. And I feel like I have been doing that quite well, so I continue to take that approach and run with it."
Black has indeed done that well, but whether or not he can get away with the frequent walks in the Majors -- where batters are much more likely to make him pay -- remains to be seen. In 18 big league games last season, Black allowed seven runs in 17 innings for a 3.71 ERA while walking six and striking out 15.
"If he gets in, I want to see strikes," manager Terry Collins said. "Certainly his stuff -- we saw it last September -- outstanding stuff. If he throws it near the plate, he gets outs."
Tim Healey is an associate reporter for MLB.com. This story was not subject to the approval of Major League Baseball or its clubs.