With Hundley on board, O's to carry three catchers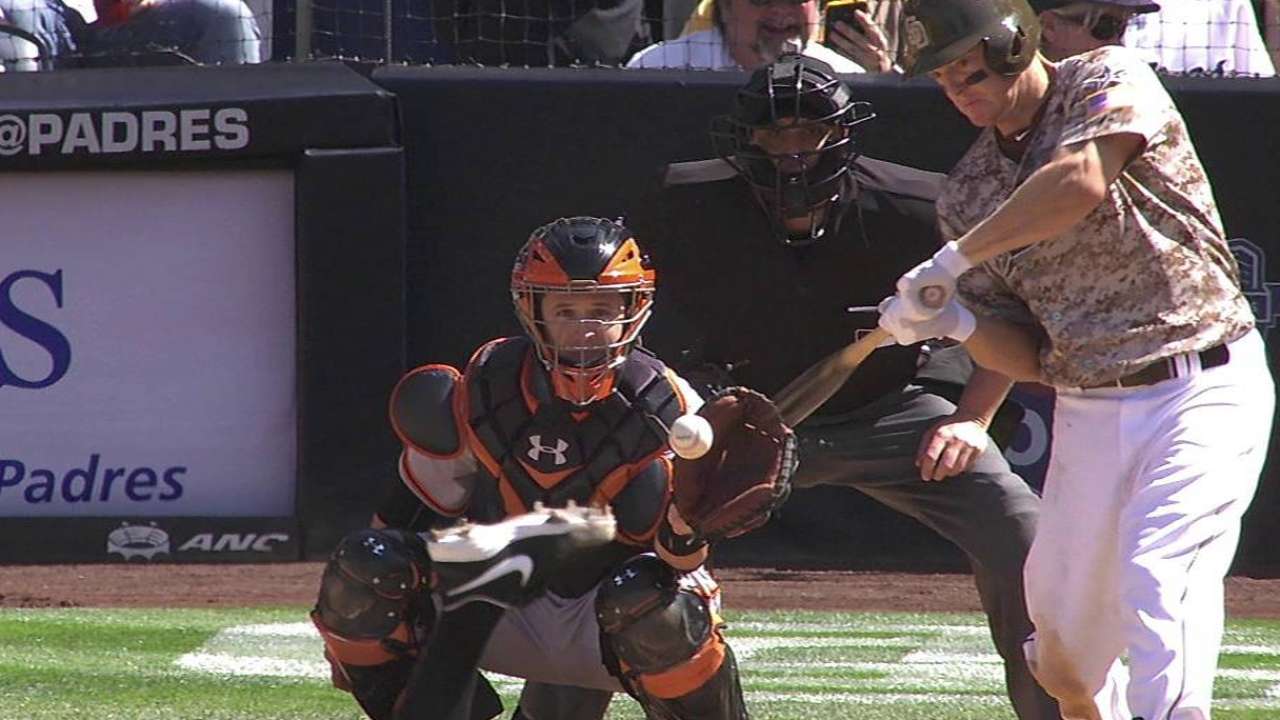 BALTIMORE -- Catcher Nick Hundley, acquired from the Padres on Saturday, joined the team on Sunday morning, and the Orioles have decided to carry three catchers for now. Caleb Joseph got the start in the series finale against the Indians on Sunday.
Manager Buck Showalter said that he wants Hundley to take it easy for a day after just getting to Baltimore Sunday morning.
"I talked to Nick this morning," Showalter said. "He's been on [the] red-eye all night, a lot of things moving around. There's been a lot going on in his life. Packed up his life and flew across the country on a red-eye and just got here."
Showalter said he wants to let everything slow down a bit for the 30-year old Hundley, allowing him to take everything in and adjust to his new team.
With Manny Machado back in the lineup Sunday, the Orioles made a few other moves. They optioned Steve Lombardozzi to Triple-A Norfolk and recalled pitcher Preston Guilmet from Norfolk. Chris Davis was placed on paternity leave.
Jeff Seidel is a contributor to MLB.com. This story was not subject to the approval of Major League Baseball or its clubs.