Kipnis expected to return to lineup Tuesday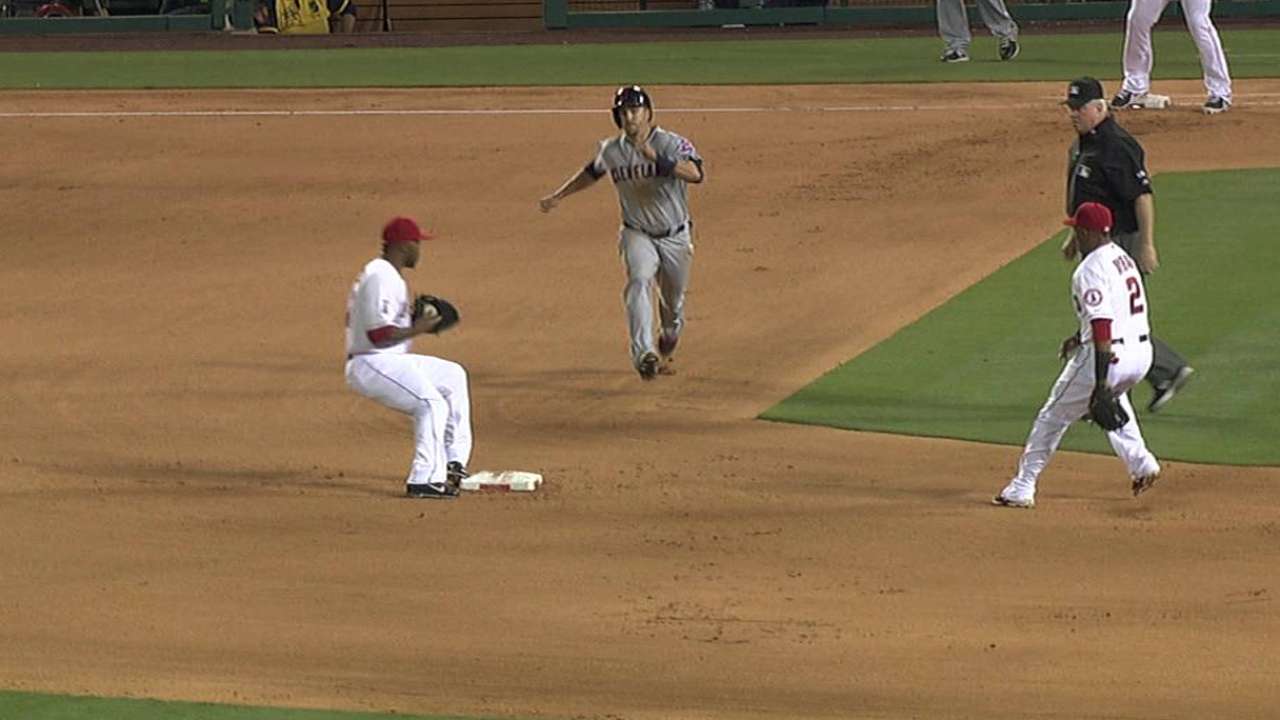 BALTIMORE -- After making a pair of rehab starts with Triple-A Columbus -- and blasting a home run on Saturday night -- second baseman Jason Kipnis is likely to rejoin the Indians on Tuesday.
Cleveland manager Terry Francona and general manager Chris Antonetti originally planned to have the second baseman return for the opener of a three-game series with the White Sox on Monday, but Kipnis will take an extra day down in Triple-A to ensure a return to full health.
"The medical people kind of tried to talk some sense into me and Chris, and they did," Francona said. "He's going to play tomorrow [for Columbus] and then join us."
Kipnis played five innings and went 0-for-2 with an RBI groundout in his first rehab start against Triple-A Durham on Friday. On Saturday, Kipnis went 1-for-3 with the home run in seven innings.
The 2013 All-Star will get Sunday off and play a full nine innings against Triple-A Charlotte on Monday.
"First game, he said he felt a little rusty, but he took some good swings," Francona said. "He hit a home run last night and he said he kind of let it loose, which is good."
Kipnis' return will stabilize a two-spot in the order that has been a revolving door since the second baseman went down. Infielder Mike Aviles has batted there the past two days and Sunday it was Carlos Santana.
Santana is batting just .160, but he went 1-for-2 with a home run and three walks during the Tribe's 9-0 win against the Orioles on Saturday. Francona wanted to use the switch-hitting Santana higher in the order against the O's left-handed starting pitcher Miguel Gonzalez to split up the string of lefties that typically populates the middle of the lineup.
"It's not ideal having him second, that's not where he's going to hit for his career," Francona said, "but I thought for today it would help us."
David Wilson is an associate reporter for MLB.com. This story was not subject to the approval of Major League Baseball or its clubs.